Are you looking for a Chicago Buyer's Agent to guide you through the home buying process?
You've landed in the right place! Debra has been a top Chicago Realtor for over 38 years. Her true passion is playing matchmaker for clients and homes. In fact, several clients call Debra "The House Whisperer".
HOW TO BUY A HOME IN CHICAGO

Choose An Agent
Debra is a fierce advocate for her clients! She has deep knowledge of Chicago's many neighborhoods and will be at your side every step of the way to help you buy your next home. From exploring neighborhoods and beginning your home search to making certain your best interests are protected through to closing, Debra is your trusted advocate and guide.

Get Pre-approved For A Mortgage
With a pre-approval letter in hand you are best positioned to negotiate favorable deal terms. One of the services Debra offers to her clients is an introduction to our city's
top mortgage lenders
.Debra's goal is to help you find the best mortgage terms available based on your needs and qualifications.

Create A Wish List
Your wish list is important! Debra will help you to prioritize your wants and needs, then work with you to match the list to the neighborhood and price point that is an ideal fit for you.

We Will Find Your Dream Home
Debra will source the best properties on the market that match your wish list, desired neighborhood, and price range. Through Top Agent Network and her extensive broker to broker networking, Debra has access to many desirable properties before they hit the market.

Make An Offer
Debra will guide you through the offer process to make sure the offer submitted is fully complete, professional, meets your ideal terms, and includes supporting documentation as to market conditions.

We Negotiate The Best Deal For You!
Debra is known as being a fierce advocate on behalf of her clients, working tirelessly to negotiate optimal deal terms for each and every client. Debra's reputation as an industry leader and highly regarded pro that other agents want to work with positions her clients to their best advantage in the negotiating process.

From Contract To Closing
Debra and her operations team will guide you through the purchase process and will go above and beyond to make sure you're comfortable and in-the-know at every turn. No detail is overlooked!

Closing
With hundreds of closings under her belt Debra has the experience, stamina, and patience to make certain no detail is overlooked as she works to get you to the closing table and through to a successful closing.

After You Buy
Debra has clients going back to her first few years as a real estate agent! She prides herself on being available as a trusted resource to her many clients, from sourcing a good contractor for a home improvement or maintenance project to advising clients on the value of upgrading their home. Debra will connect you with her top resources. For fun, she also offers suggestions for the best shops, bars, and restaurants. Check out
Debra's Little Black Book!
Experience matters
Over the course of her career, Debra has closed more than $870 million in transactions and has helped hundreds of clients buy their dream home. Debra holds a 5-star rating on Google, Zillow, and Compass for client reviews, and is also recognized by her peers – she has received the Five Star Real Estate Agent Award each of the past 10 years, granted to a select group of agents rated highest in overall satisfaction by clients, peers, and industry experts. Throughout her career, Debra has consistently ranked in the top 1 percent of realtors in Chicago, as well as her ranking as one of America's Top 50 Real Estate Agents.
$
90390231
Closed sales in 2021
61
New Clients who found Debra online
38
Number of years in the business
About Compass
Compass offers the innovative technology and vast resources of a leading real estate brokerage, combined with a personalized touch. Compass's proprietary mobile app ensures you have access to extensive array of MLS & private listings and ensures seamless communication on-the-go. With a strong presence in major U.S. markets and continuous professional development, Debra and Compass are equipped to offer you tailored solutions and top-tier service, making your home buying journey smooth and rewarding.
Where do you want to live?
As a passionate explorer of the many wonderful neighborhoods in Chicago, Debra can help you find your perfect neighborhood fit. From dog parks to kiddie playlots to a hot foodie scene to the to latest "it" neighborhood, Debra knows Chicago!
How can we help you buying a home?
Defender of

your

Interests
Debra is known as a fierce advocate for her clients' best interests. She will ensure you buy your ideal home at the best price and at terms structured to meet your goals.
Neighborhood Specialist
There are so many amazing neighborhoods and sub-neighborhoods in Chicago that might be just the perfect place for you to live in. Let Debra be your expert guide!

Integrity & Professionalism
Debra is proud to hold the 5-Star Award of Excellence for 10 years running, with top marks from her clients and peers for her professionalism and adherence to highest standards of ethics and integrity.

Deep Knowledge of the Market
Debra's passion for data means she is an authoritative voice for pricing, market time, neighborhood trends, and school ratings. Debra knows the market and will help you make an informed decision. Check out The Dobbs Report.
Helping Hand
Debra likes to say the real works starts once the offer is submitted and all the way through to the closing. Debra and her team will be at your side, guiding you through the entire process and ensuring your path to closing is smooth.

Legalities
Debra works with a handful of the best residential real estate attorneys to make certain every aspect of the contract review process is managed with your best interests at heart. Your attorney and Debra will get you to the closing table on time and minimizing the friction along the way.
Negotiations
38 years of experience negotiating hundreds of real estate transactions, many of them nail biters, gives Debra THE edge when negotiating on your behalf.
Paperwork and Administration
Debra and her team follow a 168 point checklist from the start to finish of every transaction, making certain no detail is overlooked. Debra and her operations team harness the best of technology while recognizing the importance of a personal touch.
Valuable Contacts
38 years of people, places and services at your disposal! Whether you need a home inspector, mortgage broker, moving co, dog walker, or you are looking for the best place for a French 75, or the latest trend in interior design, Debra is in the know and believes in sharing the wealth of her knowledge. Ask for a copy of Debra's Little Black Book!
Stay in Touch
Debra strives to create a long-term relationship with each and every client. From her property tax seminar to her client appreciation party to her annual limited edition Limoncello, you want to be on her list! Get informed, have fun and meet people.
In good hands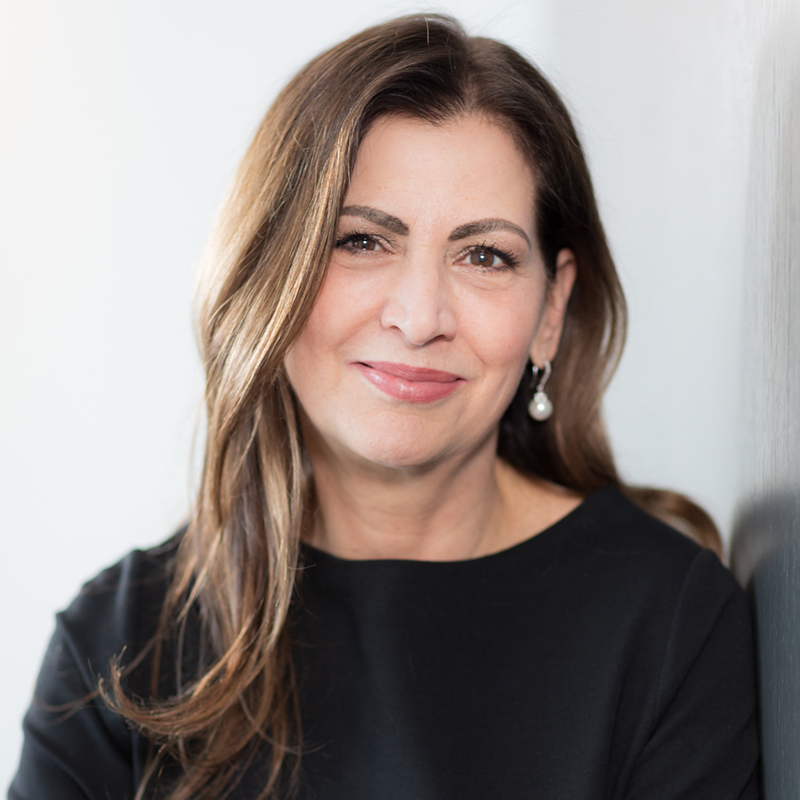 Buying a home can be one of the most important and most expensive endeavors of your life, and also one of the most exciting. With Debra as your guide, you are in the hands of a seasoned pro who has closed hundreds of deals yet treats each one as the first. Debra is organized and efficient, and also fun to work with. Her clients know they can call her anytime, she is happy and available to answer ANY question at ANY time of the day or night. Debra loves to work with first time home buyers.
Do you have to pay for the buyer's agent?
Typically the buyer's agent is paid by the listing brokerage firm who collects a commission from the seller. Debra is transparent about the commission and will always disclose the compensation paid on the transaction. Should Debra find a home that is listed 'by owner' she will negotiate a fee to be paid by the seller to Compass.
Ready to talk?
If you have any questions about the home buying process and/or you would like to discuss the current real estate market, call Debra at (312) 307-4909 or contact her online. We would love to work with you to find your new home!