The Dobbs Group welcomes you to South Loop!
The South Loop is a bustling area with big shoulders and a lot of character. If you're a music and art lover, the South Loop may be the perfect place for you to call home, as it is filled with some of Chicago's most celebrated Jazz Clubs and art expositions. Perhaps you're upsizing, downsizing, or considering a relocation to this wonderful city from the suburbs or out of state? Are you on the selling side and you need a Realtor that specializes in the South Loop area to sell your beautiful home? Whatever your real estate needs may be, I am confident we can be your thoughtful and knowledgeable guide in exploring the South Loop and the many housing styles this lovely neighborhood offers.
Neighborhood Overview
Around the South Loop, you can expect to find a mix of modern residential mid and high rise condo buildings; townhomes; and some charming single-family housing options tucked away in quaint residential communities; all just steps to the central Chicago's downtown business district. Living in the South Loop offers immediate access to Columbia College, Roosevelt University, the School of The Art Institute, and is located just blocks from one of Chicago's top selective enrollment high schools, Jones College Prep.
Find your perfect pad in the South Loop Young among an established community made up of working professionals that have a quick, easy commute to the Loop, university students, as well as many young families. Engulf yourself in the South Loop's vibrant culture and rich history. Among its many beautiful pieces of architecture, picture yourself living in Chicago's historic Printer's Row district. Enjoy convenient access to the CTA redline and close proximity to the lakefront, Grant Park, Chicago's Museum Campus, as well as Soldier Field, home of the Chicago Bears NFL team.
The average condominium price in the South Loop is $325K and buyers often find great value here compared to average condominium prices in the West Loop and River North. Prices for the limited number of single-family homes in the neighborhood range from $1.5 to $3M. Townhouses are a popular market option for buyers looking to land between $600K and $1.2M.
How the Dobbs Group can help you buying a home?
How the Dobbs Group can help you sell your home?
Evaluate Your Home
Accurately and effectively pricing your home to create the best market for the property. We will provide a Comparative Market Analysis for your house, highlighting the relevant competition, including listings that are active in the market, recently under contract and recently sold, and taking into account variables such as supply and demand; economic factors; seasonal demand; location; room count and square footage; views; condition of property; and desirability of unique features.
Provide Recommendations
We will provide recommendations to ensure your house or condo sells in a reasonable time frame. This will include thoughtful staging advice, a pre-listing inspection and maintenance plan, and a strategic marketing plan.
Maximize Exposure
We will market the property locally and globally. @properties is locally owned and the #1 brokerage in Chicago and the North Shore. We will market within the network of local brokers and also internationally.
Professional Marketing And IT Departments
Our in-house professional marketing and IT departments produce award-winning work and fresh ideas that distinguish our clients from the competition. Innovative technology and distinctive branding ads create positive and lasting impressions in the marketplace.
Market within the market
Before your home is officially listed, we will market internally to our network of more than 2,000 brokers and their client bases to reach prospects, buyers and referrals, the most efficient transaction environment in the marketplace.
Domain Name
Your listing will receive its own domain name so that interested buyers can pull up photos, video and property information in one easy step. We will also index the domain with top search engines including Google and Bing for improved search engine optimization.
Professional Photography
And video optimized for both print and the web are among the most important marketing tools when selling a house. Our digital marketing strategy raises online visibility.
High Quality Print And Online Marketing
High quality print brochures, print and online advertising, direct mail, unique URL, social media and e-blasts. Adwerx – a sophisticated digital marketing tactic known as retargeting, which puts your property in front of prospective homebuyers as they surf the web.
Most Desirable Property
Positioning your home as the most desirable property at a given price in a given area. Pricing accurately and making sure your home is in optimal showing condition will set it apart from the competition.
Staging The Home
To improve its marketability. Furnishing an empty home allows the home to show like a model home and stand out in a competitive marketplace.
Conduct Negotiations
With professionalism, attention to detail and a loyal representation of your interests conduct. Expect and receive confidentiality, responsiveness, resourcefulness, communication and strength.
Our Favorite Places
The South Loop is a fashionista's dream location, with all of the retail shops one could imagine just a short walk North on State Street. The South Loop has recently become a foodie haven, with new bars and restaurants frequently springing up across the South Loop. Or enjoy a cozy night in and cook one of your favorite recipes with provisions from any of the three major grocery stores located in the neighborhood: Mariano's, Trader Joe's, and Jewel.
Agora is one of my most favorite art installations in the city, or anywhere for that matter and I stop in for a moment of reflection and solitude anytime I have a spare 15 or 30 minutes while in the South Loop. Located along the southwest side of Grant Park, Agora is one of Chicago's most recent and important sculptural installations. Comprised of 106 nine-foot tall headless torsos made of cast iron, the artwork derives its name from the Greek word for meeting place. The figures are posed walking in groups in various directions or standing still. The artist, internationally renowned Magdalena Abakanowicz, was born into an aristocratic family just outside of Warsaw in 1930. She was deeply affected by World War II and the forty-five years of Soviet domination that followed. In her journals, she writes that she has lived "…in times which were extraordinary by their various forms of collective hate and collective adulation. Marches and parades worshipped leaders, great and good, who soon turned out to be mass murderers. I was obsessed with the image of the crowd… I suspected that under the human skull, instincts and emotions overpower the intellect without us being aware of it."
Buddy Guy's Legends is a cultural staple in all of Chicago. Featuring Chicago's premiere blues musicians coupled with an amazing selection of Louisiana cajun-style soul food. They have a great stage and party room available for hosting events. Having Buddy Guy's Legends practically in your backyard makes for one heck of a Cheersesque bar!
MingHin is a popular spot for dining in the neighborhood. MingHin offers authentic Hong Kong Cuisine and Dim Sum and is the winner of numerous consumer choice awards; named Best Chinese Restaurant in IL; one of the best Dim Sum Restaurants in America; and is a 4 time Michelin Bib Gourmand winner. We love the BBQ pork and their Dim Sum is divine. We also love the Chinatown location, 2168 S Archer.
Eleven City Diner is a wonderful neighborhood deli. We recommend going for brunch, as they are known for their bloody marys and scrumptious french toast. It is a great place to handle your big group and they do an excellent job with catering for special events such as Bris and Shiva.
In good hands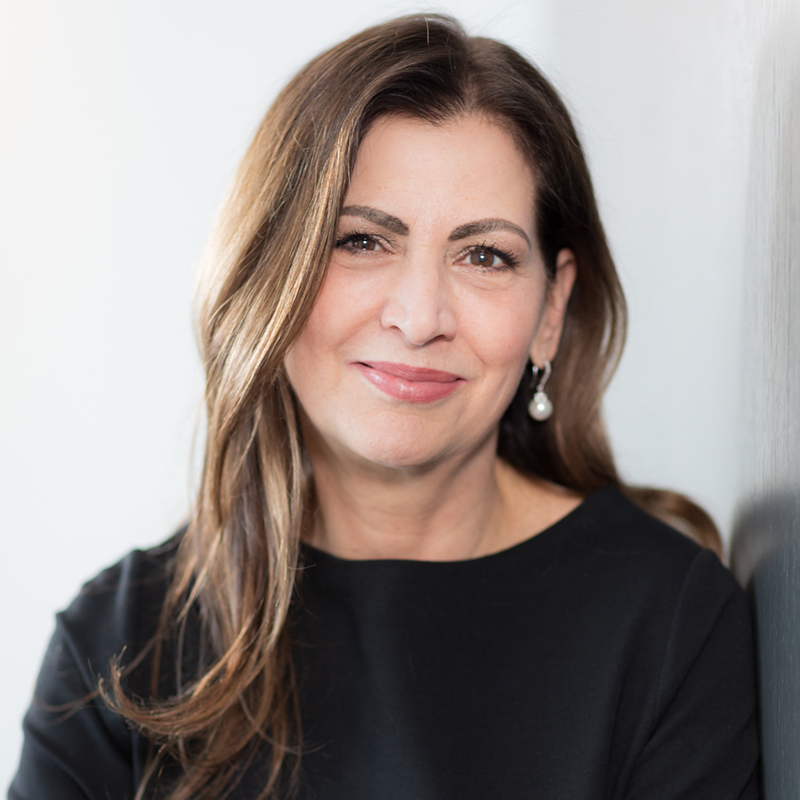 What do you look for in the Top South Loop Realtors & Real Estate Agents? Someone with a vast understanding of Chicago neighborhoods? How about an invaluable partner and fierce advocate? You should never settle for anyone who isn't always striving to exceed your expectations!
What people are saying about working with Debra?
"Debra is an absolute joy to work with; she makes a process that can be overwhelming and frustrating relatively painless…when it came time for us to negotiate it was clear that Debra was our advocate. Debra has a strong intuition and is a great reader of people." HOLLY WISNIEWSKI HAWES

"I can't recommend Debra Dobbs enough for a buyer who needs a trustworthy, knowledgeable and professional real estate agent. She is more than an agent – she's a well-respected consultant in her field and one of the best I have ever worked with." KATIE SHANNON

"I have always found Debra to be professional, fair and sensitive to the needs of her clients. She puts her clients' interests and needs first and foremost." ELISSA SCRAFANO

"We never felt rushed to make a decision as Debra would routinely say: 'I want you to get the property that's right for you, and I'll show you as many properties as it takes until you do'." MITCH WALSH

"Debra was professional, knowledgeable and fought for us to get the deal closed when issues arose. Great job, Debra!" MICHAEL FEINGLASS
Market Report
Sorry we are experiencing system issues. Please try again.
Houses for sale in South Loop
Sorry we are experiencing system issues. Please try again.