Helping
YOU

to buy and sell real estate in Chicago

Looking to buy or maybe sell your Chicago home, and searching for the best realtor for the job? Debra Dobbs is one of the most experienced and awarded agents out there – she has over 38 years in the business and has been recognized as

one of America's Top Real Estate Agents.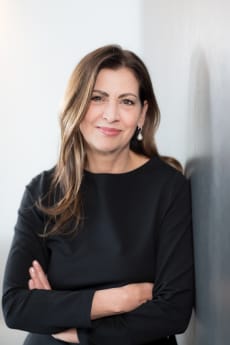 A Welcome from Debra…
Hello, I'm Debra, I am glad you found us. Let me be the first to welcome you to my website.
I've been a Chicago Realtor for over three decades now. My true passion is finding the right fit for clients and homes (your new Dream Home). Or helping sellers realize a good return on their home, that they have invested so much time, love, and money in. And my real estate investor clients will tell you I have a keen eye for a good deal and the experience and know-how to crunch numbers.
The Dobbs Group is the natural transition from the 38 years of history I have as one of Chicago's top realtors. My passion to embody best practices within the real estate industry and desire to provide an unforgettable experience to each and every client compelled me to organically assemble a group of like-minded professionals and The Dobbs Group was born.
Our success is based on a culture of leadership, communication, collaboration, and empathy. Our shared goal is to support each other in the pursuit of the most excellent experience for each and every client and we each embody the passion, desire, respect, and creativity needed to do just that.
Our affiliation with Compass provides The Dobbs Group with the most innovative and extensive array of resources to best represent our valued clients.
So how can we help you? Perhaps you're searching for your first home, or considering a relocation to this wonderful city from the suburbs or out of state? Or you just really need a bigger place? Maybe it is time to sell the home you invested so much into. Whatever your needs may be, I am confident that we can be your helpful guides for all things real estate. Please click here to email us. Tell us about yourself, and how we can help you along your real estate journey.
With warm regards,
From Debra and The Dobbs Group