The Dobbs Group welcomes you to Lincoln Square!
Lincoln Square is a sweet nook in a corner of Chicago's Northwest side that oozes rustic charm coupled with chic and ever-popular shopping and dining spots. Perhaps you're searching for your first home, or considering a relocation to this wonderful city, either from the suburbs or out of state and Lincoln Square is on your short list of neighborhoods to explore? Or do you live in Lincoln Square or nearby and want more space? Are you on the selling side and you need a Realtor that specializes in Lincoln Square to sell your beautiful home? Whatever your real estate needs may be, I am confident we can be your thoughtful and knowledgeable guide in exploring Lincoln Square and the many housing styles this wonderful neighborhood offers.
Neighborhood Overview
The real estate market in Lincoln Square is very competitive due to its high level of livability and sanctuary it provides for its residents. Lincoln Square's junior residents typically feed into award-winning district schools such as Budlong Elementary School and Chappell Elementary School. The median price of single family homes in Lincoln Square is around $357K, whereas higher-end, luxury housing style options are available that are valued upwards of $650K. Embedded in the quiet residential side streets that run through the neighborhood are mostly brick two- and three-flats, bungalows, and greystone buildings. Homes that are oozing with character and old-world charm can be found along the North Branch of the Chicago River. However, if you're in the market for a new construction turn key home, there are lots of options ranging from condominiums and mid-rise buildings to townhomes and newer single family homes.
How the Dobbs Group can help you buying a home?
How the Dobbs Group can help you sell your home?
Evaluate Your Home
Accurately and effectively pricing your home to create the best market for the property. We will provide a Comparative Market Analysis for your house, highlighting the relevant competition, including listings that are active in the market, recently under contract and recently sold, and taking into account variables such as supply and demand; economic factors; seasonal demand; location; room count and square footage; views; condition of property; and desirability of unique features.
Provide Recommendations
We will provide recommendations to ensure your house or condo sells in a reasonable time frame. This will include thoughtful staging advice, a pre-listing inspection and maintenance plan, and a strategic marketing plan.
Maximize Exposure
We will market the property locally and globally. @properties is locally owned and the #1 brokerage in Chicago and the North Shore. We will market within the network of local brokers and also internationally.
Professional Marketing And IT Departments
Our in-house professional marketing and IT departments produce award-winning work and fresh ideas that distinguish our clients from the competition. Innovative technology and distinctive branding ads create positive and lasting impressions in the marketplace.
Market within the market
Before your home is officially listed, we will market internally to our network of more than 2,000 brokers and their client bases to reach prospects, buyers and referrals, the most efficient transaction environment in the marketplace.
Domain Name
Your listing will receive its own domain name so that interested buyers can pull up photos, video and property information in one easy step. We will also index the domain with top search engines including Google and Bing for improved search engine optimization.
Professional Photography
And video optimized for both print and the web are among the most important marketing tools when selling a house. Our digital marketing strategy raises online visibility.
High Quality Print And Online Marketing
High quality print brochures, print and online advertising, direct mail, unique URL, social media and e-blasts. Adwerx – a sophisticated digital marketing tactic known as retargeting, which puts your property in front of prospective homebuyers as they surf the web.
Most Desirable Property
Positioning your home as the most desirable property at a given price in a given area. Pricing accurately and making sure your home is in optimal showing condition will set it apart from the competition.
Staging The Home
To improve its marketability. Furnishing an empty home allows the home to show like a model home and stand out in a competitive marketplace.
Conduct Negotiations
With professionalism, attention to detail and a loyal representation of your interests conduct. Expect and receive confidentiality, responsiveness, resourcefulness, communication and strength.
Our Favorite Places
Lincoln Square was historically a German neighborhood in Chicago, and some of the infrastructure in the area has retained a nod to that cultural integrity. For example, enjoy a visit to a German brauhaus, or snack on a bratwurst and a beer in the beer garden located above Gene's delicatessen specialty grocery store on Lincoln Avenue. In addition, Lincoln Square annually hosts Chicago's German American Oktoberfest every September and a small German American Parade that runs through the stretch of North Lincoln Avenue between Lawrence and Irving Park.
Gather is a new American gourmet cuisine spot that is popular among sophisticated diners of all ages. Their menu boasts favorites like wagyu beef tartare, charcuterie boards, and rotating seasonal entrees that are locally sourced.
Sulzer Library is one of the most prestigious libraries that the city of Chicago has to offer. The after school and summer camp programs that they offer are immense and comprehensive and serve as amazing opportunities for families in the neighborhood to take advantage of. Between Welles Park and the library, there are lots of options for kids in the neighborhood for built-in enrichment and physical activity.
ENJOY boutique is a gift shop and 'urban general store.' ENJOY carries unique and quirky gifts and novelty products like political whimsy, puzzles and games, fun socks, and jewelry. They have product lines for men, women, kids, and housewares and also have a second location in Andersonville.
In good hands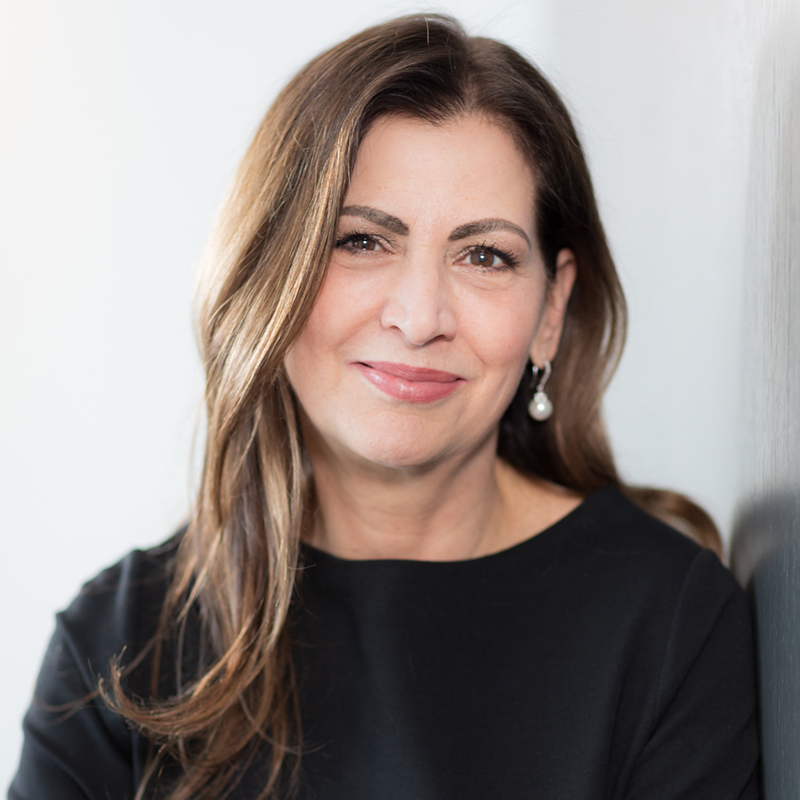 What do you look for in the Top Lincoln Square Realtors & Real Estate Agents? Someone with a vast understanding of Chicago neighborhoods? How about an invaluable partner and fierce advocate? You should never settle for anyone who isn't always striving to exceed your expectations!
What people are saying about working with Debra?
"Debra is an absolute joy to work with; she makes a process that can be overwhelming and frustrating relatively painless…when it came time for us to negotiate it was clear that Debra was our advocate. Debra has a strong intuition and is a great reader of people." HOLLY WISNIEWSKI HAWES

"I can't recommend Debra Dobbs enough for a buyer who needs a trustworthy, knowledgeable and professional real estate agent. She is more than an agent – she's a well-respected consultant in her field and one of the best I have ever worked with." KATIE SHANNON

"I have always found Debra to be professional, fair and sensitive to the needs of her clients. She puts her clients' interests and needs first and foremost." ELISSA SCRAFANO

"We never felt rushed to make a decision as Debra would routinely say: 'I want you to get the property that's right for you, and I'll show you as many properties as it takes until you do'." MITCH WALSH

"Debra was professional, knowledgeable and fought for us to get the deal closed when issues arose. Great job, Debra!" MICHAEL FEINGLASS
Market Report
Sorry we are experiencing system issues. Please try again.
Houses for sale in Lincoln Square
Sorry we are experiencing system issues. Please try again.