Buying a home is an exhilarating and joyful experience but, at times, it can also be stressful. As a first-time home buyer, you want someone who will be your guide to navigate the home purchase process and someone who will always have your best interests at heart. Debra Dobbs is one of Chicago's top realtors, and she has made it her life's work helping her client's find their dream homes!
Debra draws upon her knowledge, years of experience, and finely tuned instincts to help guide 1st time home buyers through the complexities and emotional aspects of the home buying process – exploring neighborhoods, selecting properties, negotiating contracts and working with lenders, inspectors and attorneys, in order to get to the closing table. She takes the time to truly understand the needs and wants of her clients, and thus becomes a vested partner in helping them to achieve their real estate goals. Debra explains, "I love working with clients who are entering the market for the first time. My passion is playing matchmaker with my clients, discovering the neighborhood and home that make them fall in love."

Read on to find out answers to the top four most common questions we receive from first time home buyers:
1. How do I know when to buy or keep renting?
To determine when to buy vs. rent, you look at what you are paying in rent vs. what the all-in monthly payment would be for mortgage + condo assessment (AKA the HOA fees) + property taxes, less the tax savings after deductions for mortgage interest and property taxes.
Let's break it down further.
Say you live in downtown Chicago, for example…
If your rent payment is $2500 per month, and you find a condo for $400,00 (yes, you can find a nice condo in Chicago for $400K), owning versus renting is to your benefit. Why? Let's do the math…
To buy a $400,000 condo you would need a minimum of $50,000 to cover the downpayment and closing costs. The all-in monthly cost based on a mortgage of $350,000 would be $2617 ($1867 for the mortgage and mortgage insurance, $350 for HOA fees and $400 for property taxes).
You would be paying an extra $100 per month–but there's the tax deduction you can take for mortgage interest and property taxes. Property appreciation is an added bonus. Not to mention, you'll get all of this money back when you decide to sell. (Rent? That money is out the window forever!)
Based on this, coupled with the uncertainty of rent prices (rent in Chicago has increased 5.2% per year since 2012) – I'd say buying vs. renting is a very good choice.
So you have decided you are ready to be a first-time home buyer; the next important question you might ask yourself should be…
2. How much house can I afford?
One of the most important steps in the home buying process is securing the mortgage. As important as finding the 'perfect fit' agent is finding the right lender. As the top individual agent for Compass Chicago, one of the services I offer my clients is an introduction to two of our city's top
mortgage lenders
.
If you are buying your first home, I would advise you to meet with a lender to get pre-approved so they have a solid idea of just how much house you can afford to buy. There is no requirement to buy at the top of your approved price point but there is nothing worse than falling in love with a place only to find out you cannot afford the price tag.
A good rule of thumb is 35% or so of your gross monthly income dictates your monthly housing payment, be it rent or a mortgage. The price point for a purchase is then determined by mortgage interest rates (to calculate the principal and interest payment), property taxes and monthly assessment cost. As you can see, a lot of complications are involved in buying your first home, but your realtor is here to help with them all!
3. Do I have to get pre-approved for a mortgage?
Getting pre-approved for a mortgage is highly recommended in a competitive real estate market like Chicago, as it puts you in a much stronger position to negotiate. You'll want to ensure you get a true pre-approval letter from a reputable lender, not just a generic pre-qualification letter. Rates matter but service and commitment to closing the loan matter more. Again, as a first time homebuyer, you don't want undue complications or disappointments.
4. What is a buyer's agent?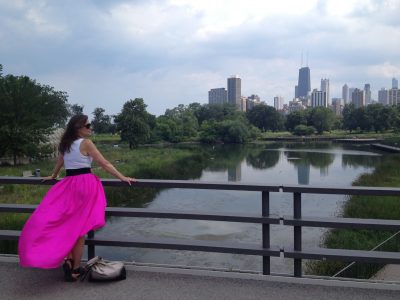 Just like a seller is typically represented by a realtor, home buyers can have an advocate on their side. Your broker (a licensed realtor) will make certain your best interests are represented throughout the transaction.
Your first home buying process is complex and to make certain of a positive outcome you want a qualified leader for your team of professionals — your broker will make sure your attorney, inspector and lender are working in tandem to protect your interests from showing to closing. In addition, your buyer's agent will help with finding the ideal home–from narrowing down the best neighborhood for your wants/needs, to scouting out the perfect properties (and if she's top of her game–getting you into the best places before they even hit the market!)
Your agent will be a fierce advocate to negotiate the best deal possible, and will know Chicago's neighborhoods inside and out. Once you've found your dream home, she'll guide you through the attorney and inspection process then through the mortgage approval process, setting you up for success. She will go above and beyond to make sure you're comfortable and in-the-know at every turn.

In other words, she's the quarterback of the team–ensuring that the inspector, attorney, and lender meet deadlines for contract contingencies and she gets you to the closing table on time. Most importantly, your buyer's agent is your fierce advocate.
For more FAQ's click here.

TOP TIPS FOR FIRST-TIME HOMEBUYERS
&Before shopping for a home, it's important to set your priorities and decide which are more important to you: space, finishes or location. If you settle on this in advance, you can make thoughtful decisions during the home-buying process and avoid the unsettling feeling of buyer's remorse.
&Owning a home is a huge commitment — and a more expensive one than some homebuyers realize. Before buying a home, make sure you know exactly what you're getting into so you can decide if you're financially and personally ready for such a large commitment. In addition to your monthly mortgage payment, figure out how much you'll be paying for property taxes, homeowner's insurance, HOA fees and other monthly costs of owning a home.
&Even if you don't have kids, it pays to check out a neighborhood's school district before buying a home, as living in a neighborhood with a desirable public school provides stability, community spirit and often appreciation of the neighborhood's property values.
&Make sure to have a home inspection clause in your contract. A good home inspector will point out any material defects and deferred maintenance issues that were not visible when you first saw the property. During your attorney review contingency you can request the seller fix these little defects.
If you're ready to take the next step and start the process of finding your dream home, why not enlist the help of one of Chicago's real estate power hitters?
"I can't recommend Debra Dobbs enough for a buyer who needs a trustworthy, knowledgeable and professional real estate agent. She is more than an agent – she's a well-respected consultant in her field and one of the best I have ever worked with."— Katherine Shannon – Past Buyer
Proper Rate – First Time Home Buyer Booklet