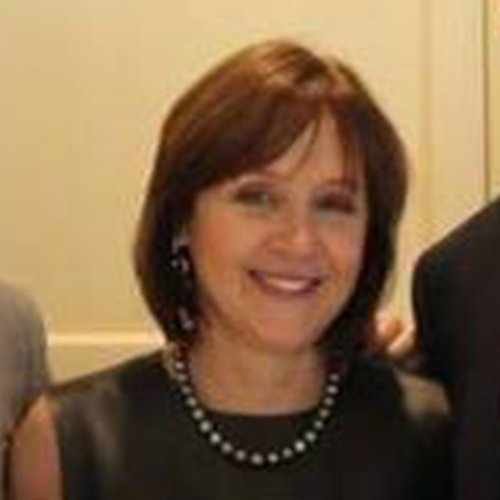 Amy Viellieu
Past Buyer
"Debra is the most knowledgeable and thorough broker! She understood our needs and worked tirelessly to find us the perfect home."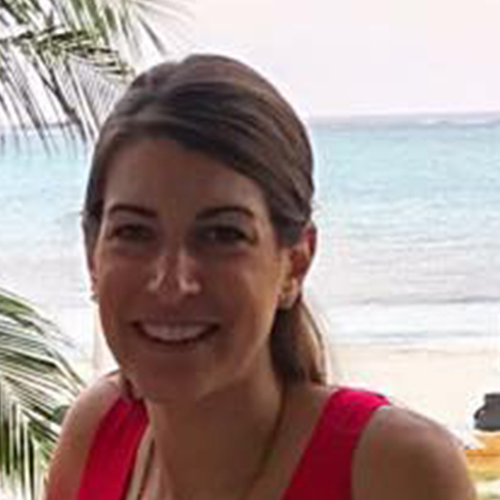 Holly Wisniewski Hawes
Past Buyer
"Debra is an absolute joy to work with; she makes a process that can be overwhelming and frustrating relatively painless…when it came time for us to negotiate it was clear that Debra was our advocate. Debra has a strong intuition and is a great reader of people."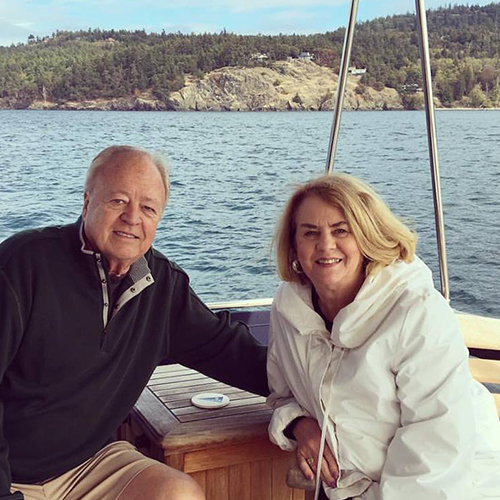 Deanna & Chuck Rozycki
Past Buyers
"We are still thankful every day for the fantastic work you did on our behalf. Thanks to your hard work, diligent efforts, conscientious follow up and talented marketing techniques, you sold our condominium and we were able to move closer to our daughter and her new family. In addition to the timely results you were able to accomplish, we truly appreciated and enjoyed working with you. ….
We have the luxury of being able to compare your company with other agents in our recent past and, frankly, there is no comparison. Thank you again for helping us to move on to our new life and home."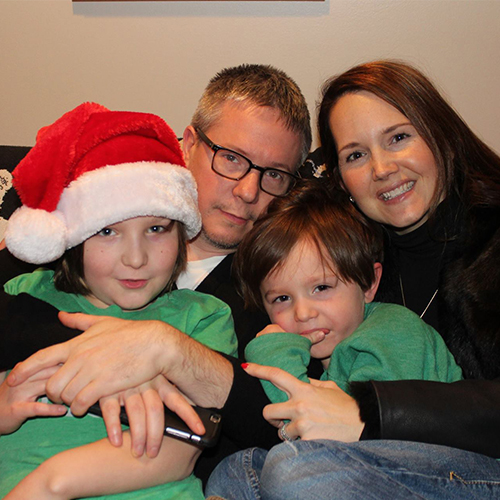 Rachel Brown & Eric Owens
Past Buyer & Renter
"We have bought three homes with Debra (and sold also two of those homes with Debra, and rented out one of them while we lived somewhere else). 

She's utterly fabulous. She's amazing. She's patient and very good at both understanding your unique situation and making you feel like you are the only person in the world. She knows Chicago; she knows the market; she knows all the other brokers. 

I cannot recommend Debra enough or highly enough if you are looking to buy a home or sell a home, or do anything else related to real estate in Chicago."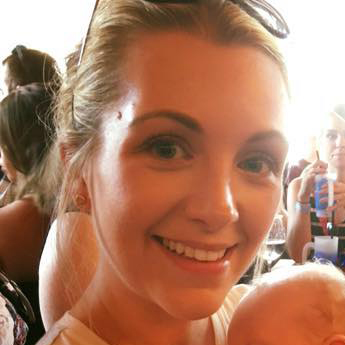 Helen Calvin
Past Buyer
"Debra Dobbs is a stellar realtor and helped us immensely in finding our perfect place. She's an expert on all Chicago neighborhoods, but was particularly helpful for our Lincoln Park search. She steered us clear of bad buys and got us the right price for our home. Not only does she go above and beyond in her role, but she was a fount of knowledge in recommending contractors, painters, legal advisers, etc. With Debra, you get your entire home buying crew in tow. It was a perfect experience for us."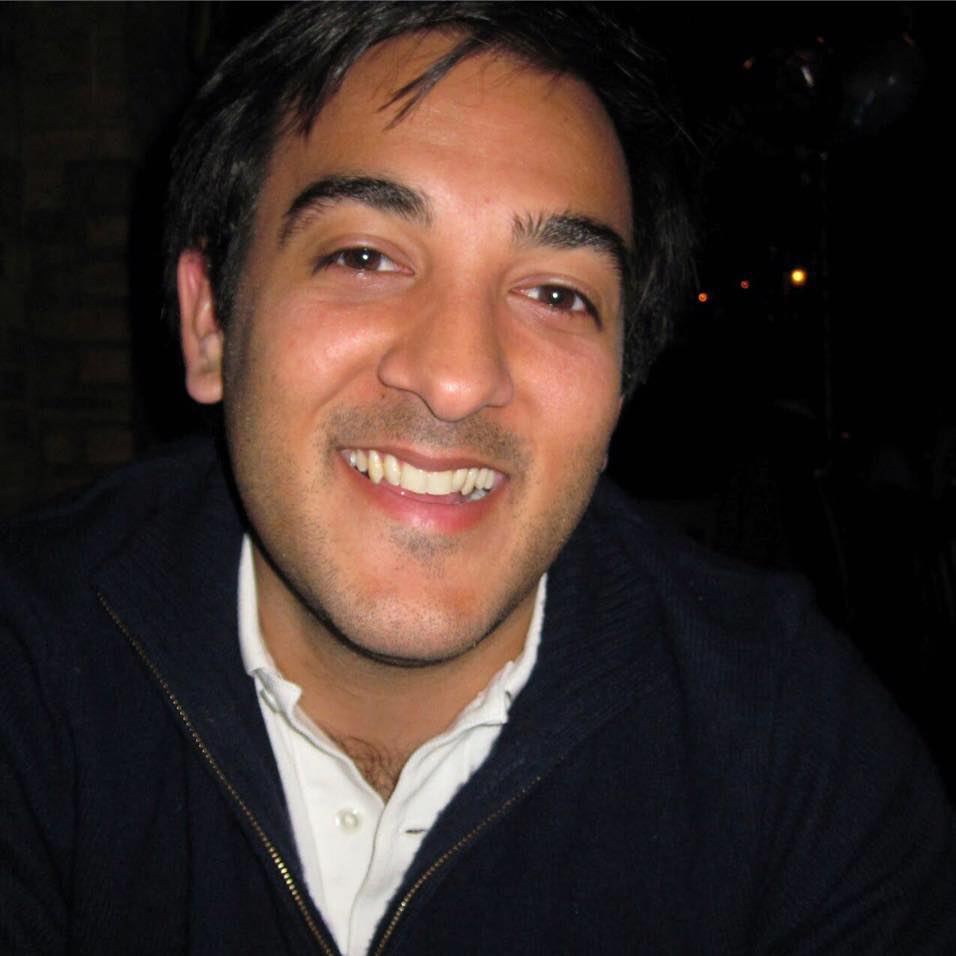 Arif Jivan & Kristin Van Genderen
Past Buyers
"I cannot heap enough effusive praise on Debra to describe what she does justice. She came recommended by colleagues who have worked with her multiple times in the past. She is not only an excellent realtor but part-life coach and guidance counselor that helped us navigate through our first-time home search and buying process. Debra went above and beyond to walk us through every stage of the way. We will always work with Debra and recommend her to everyone else who is looking to buy/sell a home."
Thomas Trimmer
Past Seller
"Debra and Alyssa were great. Debra fought for more money for us instead of just trying to get the deal done. Professional and all the people we worked with loved both Debra and Alyssa, and that made our lives easier as we're out of town. Highly recommended!"

Sherry Wang
Past Buyer & Seller
"Debra represented me and my husband for both buying and selling. I met Debra 5 years ago at an open house at one of her listings where I went in with my agent, I had to fire my agent and hire her because of her professionalism and knowledge on the market, and that was one of the best decisions I have ever made.
She found us our first dream home 5 years ago, and recently represented us on both buying and selling. Her 30+ years of knowledge on Chicago and each neighborhood helped us to narrow down the neighborhoods we wanted to focus on looking; she went above and beyond to search for schooling information for us; she listens carefully to all our needs and gave her honest opinions. She never gives us the feel that she just wants to close the deals quickly, she cares as much as we do to find a perfect place that we will love! You feel like you are working with a caring family member but not just an agent when working with her!
All her contacts are absolutely amazing as well, and makes the buying/ selling process so much easier."
"After becoming overwhelmed with trying to find a place to rent in Chicago, I reached out to Debra Dobbs Realty. I was immediately assigned an agent, Alyssa, and given a listing of properties that matched my preferences. Within a week I was taken to several properties by Alyssa and ended up finding a couple places that I liked. She worked continuously with the broker to make sure that everything went as smoothly as it could. I will definitely reach out again in the future if I ever need to find another place in the city."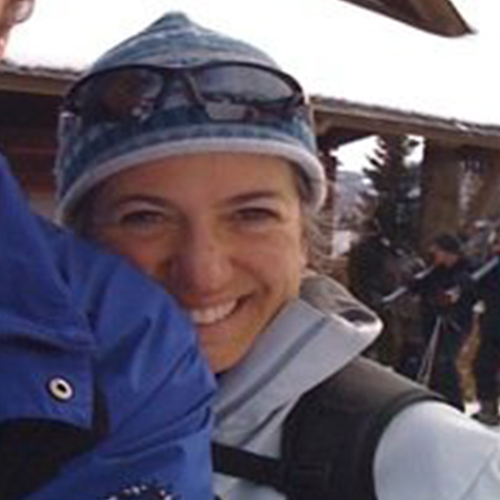 Elissa Scrafano
Past Buyer & Seller
"I have always found Debra to be professional, fair and sensitive to the needs of her clients. She puts her clients' interests and needs first and foremost."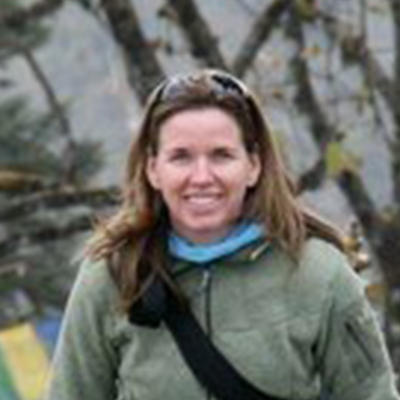 Katie Shannon
Past Buyer
"I can't recommend Debra Dobbs enough for a buyer who needs a trustworthy, knowledgeable and professional real estate agent. She is more than an agent – she's a well-respected consultant in her field and one of the best I have ever worked with."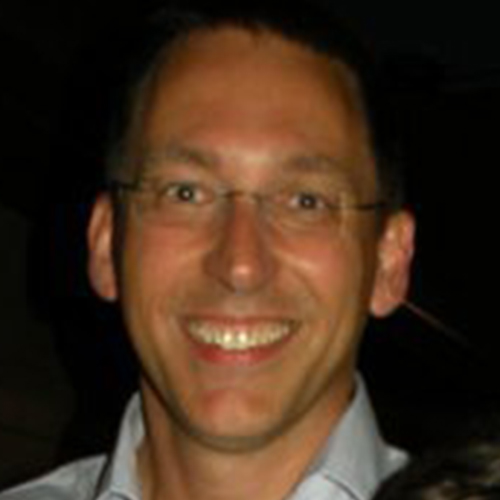 Mitch Walsh
Past Buyer
"Debra and her team worked tirelessly to help us find our first rental property. She attentatively listened to what we valued in a rental property and took us to numerous prospective properties until we found the perfect investment. Debra doesn't hesitate to provide input as to the pros and cons of each property, we never felt rushed to make a decision as Debra would routinely say: "I want you to get the property that's right for you, and I'll show you as many properties as it takes until you do". While this was the first investment property we've bought with Debra, we used her a year ago to buy our primary home. We consider Debra much more than our broker, we consider her business partner.! "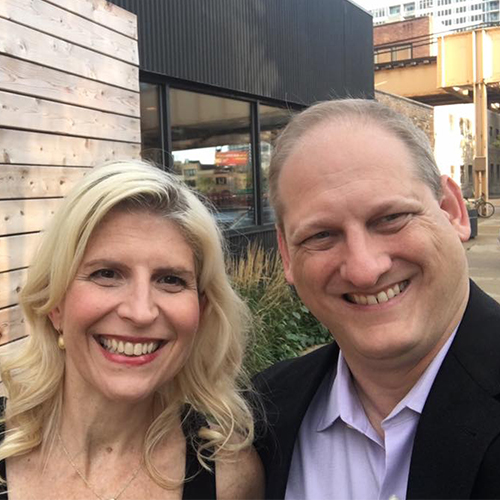 Mark & Victoria Stach
Past Buyers & Sellers
"Though Debra is formally called an agent, we view her as a trusted advisor and friend. We have seen her informally take on the roles of designer, reviewer, negotiator, diplomat, and yes, even psychologist."
Eugenia Escobar
Past Buyer
"If I had to buy another place I would go to Debra without hesitation. She made our experience unique and fun and as smooth as possible. Couldn't have been better. THANK YOU VERY MUCH we are vey happy! and Debra is responsible for it!"
"Debra Dobbs is a true professional who works tirelessly and passionately on behalf her clients. She is intuitive and helped my husband and me make absolutely the perfect choice for us in a city home. Debra is also an energetic person who is simply a pleasure to work with! I recommend her without reservation."
Marianne Bernstein
Past Buyer
"I'd give her all the stars in the galaxy if I could! Amazing realtor and wonderful person."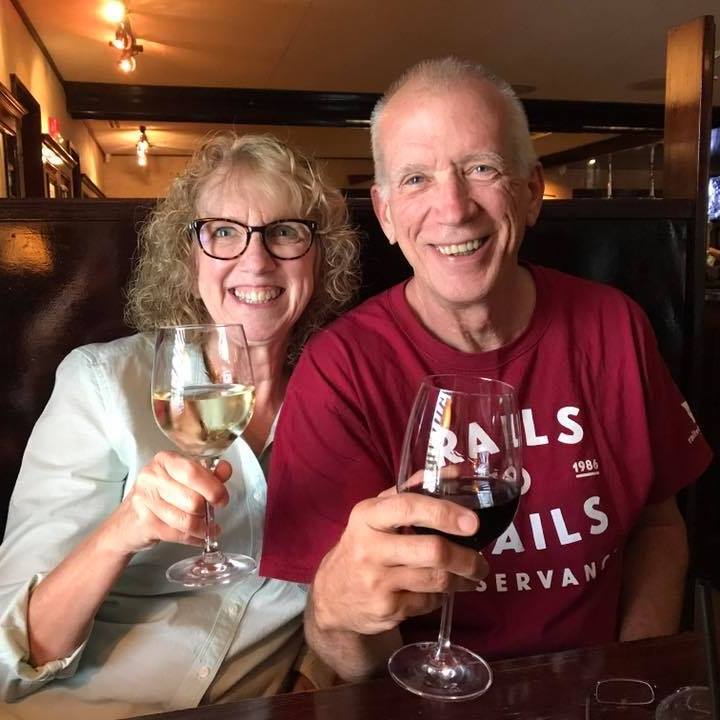 Gary Rieger
Past Buyer
"I've had experience over many, many years with a lot of real estate agents, both as a buyer and a seller. I've learned a lot during that time. For instance, most agents are competent and can tour you around, process paperwork, chat and keep you company. Some agents are really good – they know the areas pretty well, are really trying to help you and might have a good sense of the market. An even smaller segment are the great agents, the ones you can trust and with whom you feel in good hands. Then there are the ELITE agents, a rare breed indeed. Hard to find for sure but luckily you have me to direct you to one such ELITE agent – Debra Dobbs. Elite because she is more than a chauffeur, more than a font of knowledge, more than someone committed to your best interests, she takes it personally.
Debra has a market sense that is unmatched. She knows which areas are on the cusp of blossoming, which houses are poised to take advantage of that. Trust me, she is one you want on YOUR side during negotiations. She takes personal care of each of her clients. And you will be more than clients, you'll become friends. Her assistance is unmatched – whether you're a buyer or seller. Even after the sale she provides continued info useful for any homeowner. Her Little Black Book is invaluable!! Has all her secret contacts for everything you might need when you want service providers, best restaurants, night life, etc.. We just used her recommended electrician and he was fabulous!!
Can't recommend her highly enough. Don't sell yourself short. Don't settle for a good agent. Go for the best. Debra Dobbs. You'll thank me."
"Working with Debra Dobbs Realty has been a wonderful experience! Our realtor, Alyssa, was extremely flexible with scheduling tours for us and always communicated with us quickly within a day. She was honest about her opinions on properties and facilitated an easy and quick search to find our apartment. She went out of her way to make sure we had access to any property we wanted to see. I would highly recommend Debra Dobbs Realty to anyone!"
"The short version: Work with Debra's team. They are amazing.
The longer version: My wife and I had a truly amazing experience with Debra's team. Our move was a bit rushed, which led to a few complications and required a lot of last-second flexibility on the part of Debra's team. (BTW, we worked mostly with Alyssa, one of Debra's agents.) At every turn, the team did anything they could to help us out, and always went above and beyond the call of duty. If you need a real estate, talk to Debra. We are very happy with them, very grateful for their hard work and consistently quick response, and we will work with them again for sure."
Patricia Eggert
Past Buyer
"We recently completed our fifth and sixth transactions with Debra as our agent. She's part genius, part magician. She found us the perfect new home after showing us only two candidates, and helped us negotiate a fair and reasonable contract in less than three days. We then put our old home on the market, at a price we thought was ambitious but fair, and she sold it in less than two weeks after only three showings, at 97% of our asking price. We had worked closely with her during renovations of our old home to make sure that the work we did would appeal to a broad market, and her suggestions turned out to be spot-on. A wonderful, brilliant, very hard-working, and fun person!"
Jonathan Yelton
Past Buyer
"Use This Agent!!!
Our experience with Debra and her team was excellent and smooth. We worked with Alyssa Ager, one of Debra's colleagues, and the experience was perfect. we are first time home buyers and even though our budget wasn't half a million, we got the same attention that any of her clients could hope for. Alyssa was a pro on all things home buying and went to bat for us when she saw something that needed to be negotiated."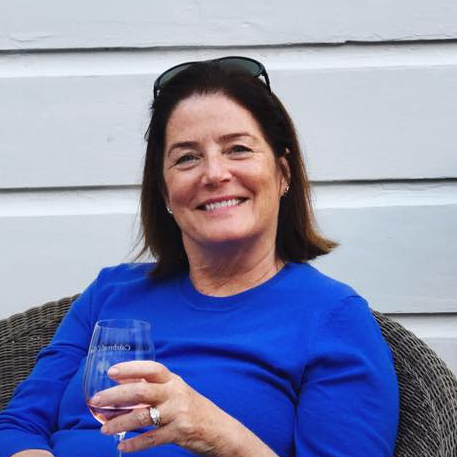 Jane McCarthy
Past Buyer & Seller
"Debra has worked with several of our family members and dozens of friends we have referred to her over the years. She is currently helping my husband and me relocate from the suburbs. She is a terrific negotiator, always puts her clients first, and definitely has her fingers on the pulse of the Chicago real estate community. We 100% recommend her."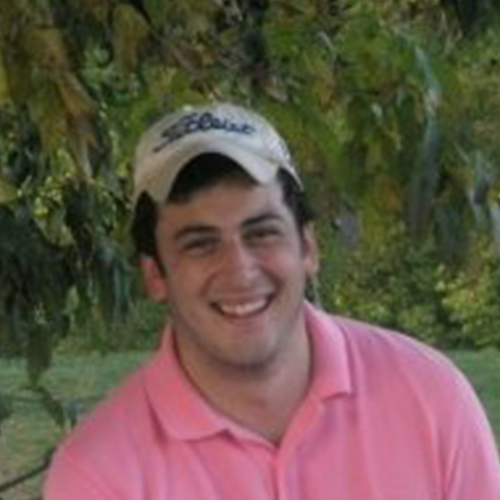 Peter Maros
Past Renter
"Debra Dobbs helped my roommates and I find a 4 bedroom rental in Lincoln Park last summer. Not only was she incredibly professional and impressively knowledgeable, she is hot! I will certainly ask Debra to help me find my next apartment/home. I literally could not have asked for a better experience and recommend her fully to all of my friends and family. No one else makes finding a house easier, or more fun."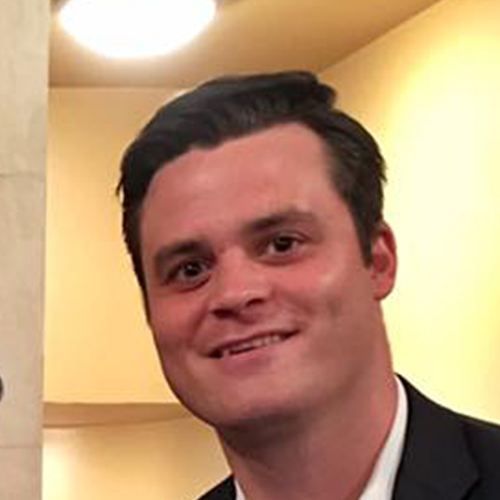 Nick McCarthy
Past Seller
"Debra has helped my family with several real estate deals spanning over a decade. She is bright, driven, ambitious, and incredibly helpful. As anyone who has worked with her can attest to, "real estate agent" is insufficient to describe Debra's role throughout the process of buying or selling a home or apartment. To her clients, she is a friend, a trusted adviser, and a fierce ally.
Her loyalty to her clients is tangible and unflagging, and she will work relentlessly on their behalf. I cannot recommend Debra highly enough."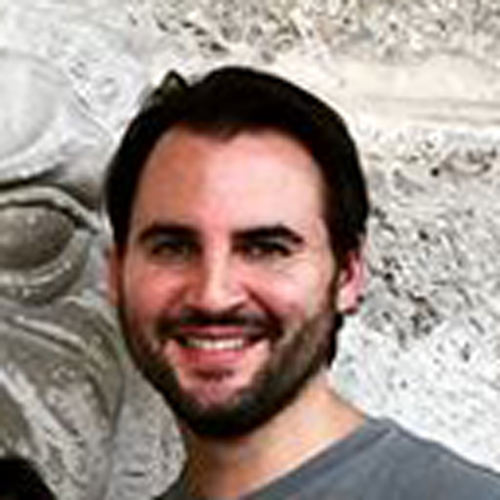 Michael Feinglass
Past Buyer
"Debra was professional, knowledgeable and fought to get the deal closed when issues arose. Great job, Debra!"
Leighann Snyder
Past Buyer
"Debra was the perfect agent for us to partner with in our real estate transaction. She had great working relationships with those involved on our deal team, and she was able to provide helpful advice and counsel to us as first time buyers. We would definitely recommend Debra as an experienced agent who goes above and beyond! "
John Rokacz
Past Buyer & Seller
"Great job under somewhat difficult circumstances. She's a real pro!"

Roselyn Govostis
Past Buyer
"Debra Dobbs and Alyssa were so spectacular in helping us my boyfriend and I find our first home together! We were looking to move from the suburbs to the city, and Debra had an answer to ALL of our questions in regards to the best place to look for in our budget and what we were looking for in regards to the best bang for our buck. She also helped us connect with a great mortgage broker and attorney who helped make the process very understandable and easy. We relied on Debra the whole time and we felt that she was a wealth of knowledge, but also just so kind. Debra responded to us on a timely manner through calls, emails, and texts. Alyssa was also great and working with and them together was just great. We will be contacting Debra Dobbs when we go to sell our condo and look for a house in the suburbs in years to come. Overall, Debra and her team were amazing, and I would recommend them to anyone who is looking in the city of Chicago. Debra, thanks for everything, we couldn't have found our dream place without you and your team!"
"Very friendly and professional. She goes above and beyond. I highly recommend!"
"I worked with Alyssa in Debra's office to find an apartment and she was AMAZING! I didn't live in Chicago while I was looking for a lease so she made the entire process so much easier by sending me a customized list of places that met my needs and arranging tours for the days I was able to visit. She came with me on the tours and was super helpful, asking questions I forgot to ask and discussing how I felt about the places after. She even checked in with me right before I moved to make sure I had everything I all set! I highly recommend her for anyone looking for a place in the city."
"I worked with Alyssa Ager from out-of-state and had a a great experience. After narrowing down the options together she setup showings based on my feedback and we secured my rental during a quick weekend visit. I appreciated the down-to-earth approach in what could be an overwhelming city market!"
Sagnik Bhattacharya
Past Seller
"Debra's team (especially Alyssa) were persistent and did an amazing job helping me sell my condo after I moved out of state. They helped me out with little things that had to be taken care of like finding handymen, arranged repairs and really took on a very active role since I was out of town. I would highly recommend them."
"We worked with Alyssa Ager. She was extremely knowledgable and timely with our search for a place in Chicago. I highly recommend her and Debra Dobbs Realty.