The Dobbs Group welcomes you to Lincoln Square!
Situated in a charming corner of Chicago's Northwest side, Lincoln Square is an enchanting neighborhood that seamlessly blends rustic allure with the allure of chic, contemporary establishments. Imagine strolling along tree-lined streets, discovering quaint shops, indulging in gastronomic delights at local eateries, and feeling the warm sense of community that infuses this beloved part of Chicago.
One of the highlights of Lincoln Square is its top-rated local schools, Budlong Elementary School and Chappell Elementary School, enhancing the neighborhood's family-friendly character and deep-rooted sense of community. The enduring commitment to quality education here strengthens the fabric of the community, adding another facet to Lincoln Square's charm.
As you wander through the tranquil residential side streets crisscrossing the neighborhood, the architectural richness of Lincoln Square becomes evident. Charming brick two- and three-flats, cozy bungalows, and stately greystone buildings line the streets, their varied styles a testament to the area's rich history and evolving character.
Near the North Branch of the Chicago River, you'll find homes that resonate with character and old-world charm. These classic architectural treasures offer a quaint aesthetic that adds to the unique identity of the neighborhood.
But Lincoln Square isn't just about preserving the past – it's also about embracing the new. You'll notice modern living spaces woven into the neighborhood's fabric, from sleek condominiums and mid-rise buildings to spacious townhomes and contemporary single-family homes. This blend of old and new creates a dynamic living environment that caters to a variety of tastes.
The appeal of Lincoln Square extends to its vibrant shopping and dining scene. From local boutiques offering unique finds to restaurants serving a wide array of cuisines, Lincoln Square provides its residents with a rich tapestry of experiences right at their doorstep.
In Lincoln Square, tradition and trendiness coexist, creating a harmonious blend that's truly unique. This balance makes it an appealing choice for anyone who values both the vibrancy of city life and the comfort of a close-knit community. Lincoln Square isn't just a place to live – it's a place to call home.
Our Favorite Places
Lincoln Square was historically a German neighborhood in Chicago, and some of the infrastructure in the area has retained a nod to that cultural integrity. For example, enjoy a visit to a German brauhaus, or snack on a bratwurst and a beer in the beer garden located above Gene's delicatessen specialty grocery store on Lincoln Avenue. In addition, Lincoln Square annually hosts Chicago's German American Oktoberfest every September and a small German American Parade that runs through the stretch of North Lincoln Avenue between Lawrence and Irving Park.
Gather is a new American gourmet cuisine spot that is popular among sophisticated diners of all ages. Their menu boasts favorites like wagyu beef tartare, charcuterie boards, and rotating seasonal entrees that are locally sourced.
Sulzer Library is one of the most prestigious libraries that the city of Chicago has to offer. The after school and summer camp programs that they offer are immense and comprehensive and serve as amazing opportunities for families in the neighborhood to take advantage of. Between Welles Park and the library, there are lots of options for kids in the neighborhood for built-in enrichment and physical activity.
ENJOY boutique is a gift shop and 'urban general store.' ENJOY carries unique and quirky gifts and novelty products like political whimsy, puzzles and games, fun socks, and jewelry. They have product lines for men, women, kids, and housewares and also have a second location in Andersonville.

How the Dobbs Group can help you buying a home?
Defender of your Interests
Debra is known as a fierce advocate for her clients' best interests. She will ensure you buy your ideal home at the best price and at terms structured to meet your goals.
Neighborhood Specialist
There are so many amazing neighborhoods and sub-neighborhoods in Chicago that might be just the perfect place for you to live in. Let Debra be your expert guide!
Integrity & Professionalism
Debra is proud to hold the 5-Star Award of Excellence for 10 years running, with top marks from her clients and peers for her professionalism and adherence to highest standards of ethics and integrity.
Deep Knowledge of the Market
Debra's passion for data means she is an authoritative voice for pricing, market time, neighborhood trends, and school ratings. Debra knows the market and will help you make an informed decision. Check out
The Dobbs Report
.
Helping Hand
Debra likes to say the real works starts once the offer is submitted and all the way through to the closing. Debra and her team will be at your side, guiding you through the entire process and ensuring your path to closing is smooth.
Legalities
Debra works with a handful of the best residential real estate attorneys to make certain every aspect of the contract review process is managed with your best interests at heart. Your attorney and Debra will get you to the closing table on time and minimizing the friction along the way.
Negotiations
38 years of experience negotiating hundreds of real estate transactions, many of them nail biters, gives Debra THE edge when negotiating on your behalf.
Paperwork and Administration
Debra and her team follow a 168 point checklist from the start to finish of every transaction, making certain no detail is overlooked. Debra and her operations team harness the best of technology while recognizing the importance of a personal touch.
Valuable Contacts
38 years of people, places and services at your disposal! Whether you need a home inspector, mortgage broker, moving co, dog walker, or you are looking for the best place for a French 75, or the latest trend in interior design, Debra is in the know and believes in sharing the wealth of her knowledge. Ask for a copy of
Debra's Little Black Book!
Stay in Touch
Debra strives to create a long-term relationship with each and every client. From her property tax seminar to her client appreciation party to her annual limited edition Limoncello, you want to be on her list! Get informed, have fun and meet people.
How the Dobbs Group can help you sell your home?
Evaluate Your Home
Accurately and effectively pricing your home to create the best market for the property. We will provide a Comparative Market Analysis for your house, highlighting the relevant competition, including listings that are active in the market, recently under contract and recently sold, and taking into account variables such as supply and demand; economic factors; seasonal demand; location; room count and square footage; views; condition of property; and desirability of unique features.
Provide Recommendations
We will provide recommendations to ensure your house or condo sells in a reasonable time frame. This will include thoughtful staging advice, a pre-listing inspection and maintenance plan, and a strategic marketing plan.
Maximize Exposure
We will market the property locally and globally.
Compass
is locally owned and the #1 brokerage in Chicago and the North Shore. We will market within the network of local brokers and also internationally.
Professional Marketing And IT Departments
Our in-house professional marketing and IT departments produce award-winning work and fresh ideas that distinguish our clients from the competition. Innovative technology and distinctive branding ads create positive and lasting impressions in the marketplace.
Market within the market
Before your home is officially listed, we will market internally to our network of more than 2,000 brokers and their client bases to reach prospects, buyers and referrals, the most efficient transaction environment in the marketplace.
Domain Name
Your listing will receive its own domain name so that interested buyers can pull up photos, video and property information in one easy step. We will also index the domain with top search engines including Google and Bing for improved search engine optimization.
Professional Photography
and video optimized for both print and the web are among the most important marketing tools when selling a house. Our digital marketing strategy raises online visibility.
High Quality Print And Online Marketing
High quality print brochures, print and online advertising, direct mail, unique URL, social media and e-blasts. Adwerx – a sophisticated digital marketing tactic known as retargeting, which puts your property in front of prospective homebuyers as they surf the web.
Most Desirable Property
Positioning your home as the most desirable property at a given price in a given area. Pricing accurately and making sure your home is in optimal showing condition will set it apart from the competition.
Staging The Home
To improve its marketability. Furnishing an empty home allows the home to show like a model home and stand out in a competitive marketplace.
Conduct Negotiations
With professionalism, attention to detail and a loyal representation of your interests conduct. Expect and receive confidentiality, responsiveness, resourcefulness, communication and strength.
In Good Hands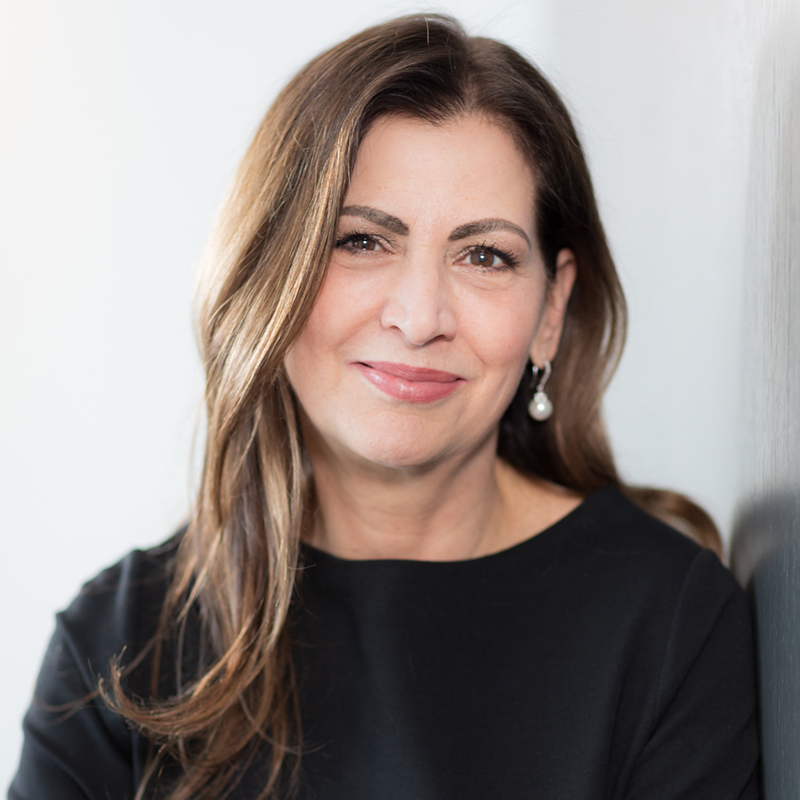 What do you look for in the Top Lincoln Square Real Estate Agents? Someone with a vast understanding of Chicago neighborhoods? How about an invaluable partner and fierce advocate? You should never settle for anyone who isn't always striving to exceed your expectations!
What people are saying about working with Debra?
"Debra is an absolute joy to work with; she makes a process that can be overwhelming and frustrating relatively painless…when it came time for us to negotiate it was clear that Debra was our advocate. Debra has a strong intuition and is a great reader of people." HOLLY WISNIEWSKI HAWES

"I can't recommend Debra Dobbs enough for a buyer who needs a trustworthy, knowledgeable and professional real estate agent. She is more than an agent – she's a well-respected consultant in her field and one of the best I have ever worked with." KATIE SHANNON

"I have always found Debra to be professional, fair and sensitive to the needs of her clients. She puts her clients' interests and needs first and foremost." ELISSA SCRAFANO

"We never felt rushed to make a decision as Debra would routinely say: 'I want you to get the property that's right for you, and I'll show you as many properties as it takes until you do'." MITCH WALSH

"Debra was professional, knowledgeable and fought for us to get the deal closed when issues arose. Great job, Debra!" MICHAEL FEINGLASS
Homes For Sale in Lincoln Square
The data relating to real estate for sale on this site comes from the Broker Reciprocity (BR) of the Chicago, IL. All properties are subject to prior sale, changes, or withdrawal.
This site was last updated
Dec-04-2023 1:34:16 pm
.