The Dobbs Group welcomes you to River North!
Welcome to River North, Chicago's mecca for luxe retail, fine dining, and a posh nightlife culture. Perhaps you're searching for your first home, upsizing, downsizing, or considering a relocation to this wonderful city from the suburbs or out of state? Or maybe you live in River North or nearby and want more space? Are you on the selling side and you need a Realtor who specializes in the River North area to sell your gorgeous home? Whatever your real estate needs may be, I am confident we can be your thoughtful and knowledgeable guide in exploring River North and the many housing styles this swanky neighborhood offers.
Neighborhood Overview
Located just north of the Chicago Riverwalk and west of Michigan Avenue, River North stands as the central downtown location for everything fabulous that is food, cocktails, and late night entertainment options. Across the stretch of residential options in River North, our clients can expect to stumble upon newly developed high rise condominiums, apartments located above shops and cafes, as well as older buildings and warehouses that have been converted into modern dwelling spaces with style and flair.
Property values in River North have steadily risen over the last decade due to the increased demand for residential spaces sought after by a clientele seeking to find a fabulous home in this trendy neighborhood. The average home value for single family homes in River North is $465,000 but can reach upwards of $7 million for custom luxury living options with top shelf finishes.
How the Dobbs Group can help you buying a home?
How the Dobbs Group can help you sell your home?
Evaluate Your Home
Accurately and effectively pricing your home to create the best market for the property. We will provide a Comparative Market Analysis for your house, highlighting the relevant competition, including listings that are active in the market, recently under contract and recently sold, and taking into account variables such as supply and demand; economic factors; seasonal demand; location; room count and square footage; views; condition of property; and desirability of unique features.
Provide Recommendations
We will provide recommendations to ensure your house or condo sells in a reasonable time frame. This will include thoughtful staging advice, a pre-listing inspection and maintenance plan, and a strategic marketing plan.
Maximize Exposure
We will market the property locally and globally. @properties is locally owned and the #1 brokerage in Chicago and the North Shore. We will market within the network of local brokers and also internationally.
Professional Marketing And IT Departments
Our in-house professional marketing and IT departments produce award-winning work and fresh ideas that distinguish our clients from the competition. Innovative technology and distinctive branding ads create positive and lasting impressions in the marketplace.
Market within the market
Before your home is officially listed, we will market internally to our network of more than 2,000 brokers and their client bases to reach prospects, buyers and referrals, the most efficient transaction environment in the marketplace.
Domain Name
Your listing will receive its own domain name so that interested buyers can pull up photos, video and property information in one easy step. We will also index the domain with top search engines including Google and Bing for improved search engine optimization.
Professional Photography
And video optimized for both print and the web are among the most important marketing tools when selling a house. Our digital marketing strategy raises online visibility.
High Quality Print And Online Marketing
High quality print brochures, print and online advertising, direct mail, unique URL, social media and e-blasts. Adwerx – a sophisticated digital marketing tactic known as retargeting, which puts your property in front of prospective homebuyers as they surf the web.
Most Desirable Property
Positioning your home as the most desirable property at a given price in a given area. Pricing accurately and making sure your home is in optimal showing condition will set it apart from the competition.
Staging The Home
To improve its marketability. Furnishing an empty home allows the home to show like a model home and stand out in a competitive marketplace.
Conduct Negotiations
With professionalism, attention to detail and a loyal representation of your interests conduct. Expect and receive confidentiality, responsiveness, resourcefulness, communication and strength.
Our Favorite Places
If you're the kind of person that your friends consider to be 'the life of the party', look no further. River North is Chicago's premiere destination for nightlife, swanky bars, and glam infrastructure to spend a day or evening out on the town. River North has an extremely high walkability score due to its close proximity to the Loop and the shops, boutiques, restaurants, cafes, bars, and cultural spots all located within walking distance of the many residential dwellings.
The city's best night clubs are clustered along Hubbard, Kinzie, and Ontario streets. Some of our most notable hot nightlife picks include: Dance Studio (formerly Studio Paris), Tao Nightclub, The Underground, Joy District, LiqrBox, and Celeste, all located within a stretch perfect for bar-hopping purposes.
If you're in the mood for a unique Latin fusion experience, make sure you don't miss out on dining at Tanta Chicago on the corner of west Grand Avenue and north Lasalle Drive. Tanta is an upscale Peruvian rooftop restaurant with a gorgeous view.  Don't leave without trying the 'nigiri pobre,' a unique dish layered with torched wagyu flank steak and topped with a quail egg. There's also lots of vegetarian and pescatarian friendly options on the menu. Tanta is famous for its Tanta Margarita, one of Debra's favorite cocktails!
The Dobbs group frequently dines at RPM Italian for company lunches and dinner gatherings, and the team enjoys happy hours on their patio bar during warm Chicago summers. Sit back, relax, and sip on one of their fabulous martinis while enjoying an ice cold seafood tower!
In good hands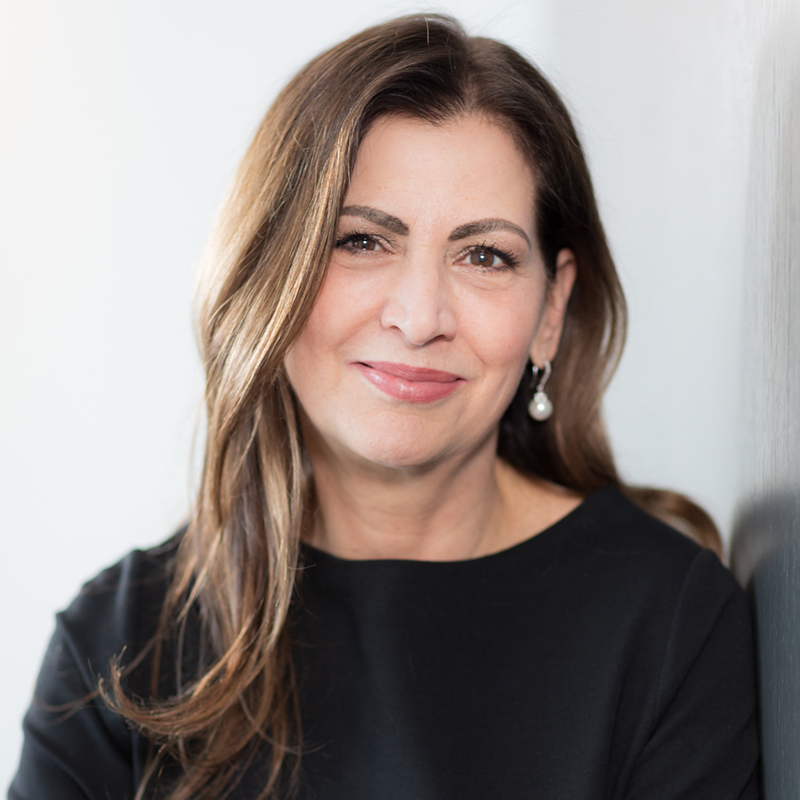 What do you look for in the Top River North Realtors & Real Estate Agents? Someone with a vast understanding of Chicago neighborhoods? How about an invaluable partner and fierce advocate? You should never settle for anyone who isn't always striving to exceed your expectations!
What people are saying about working with Debra?
"Debra is an absolute joy to work with; she makes a process that can be overwhelming and frustrating relatively painless…when it came time for us to negotiate it was clear that Debra was our advocate. Debra has a strong intuition and is a great reader of people." HOLLY WISNIEWSKI HAWES

"I can't recommend Debra Dobbs enough for a buyer who needs a trustworthy, knowledgeable and professional real estate agent. She is more than an agent – she's a well-respected consultant in her field and one of the best I have ever worked with." KATIE SHANNON

"I have always found Debra to be professional, fair and sensitive to the needs of her clients. She puts her clients' interests and needs first and foremost." ELISSA SCRAFANO

"We never felt rushed to make a decision as Debra would routinely say: 'I want you to get the property that's right for you, and I'll show you as many properties as it takes until you do'." MITCH WALSH

"Debra was professional, knowledgeable and fought for us to get the deal closed when issues arose. Great job, Debra!" MICHAEL FEINGLASS
Market Report
Sorry we are experiencing system issues. Please try again.
Houses for sale in River North
Sorry we are experiencing system issues. Please try again.