The Dobbs Group welcomes you to Gold Coast neighborhood!
A gem of a neighborhood, perfectly located between Streeterville and Lincoln Park, and the entire east edge of the Gold Coast runs along the glorious lakefront. Elegant, turn-of-the-century mansions that were home to the Palmer, Field and Swift families are now home to the latest movers and shakers in Chicago. Mixed in with these gorgeous homes are 1970's condo and apartment buildings, and modern glass and steel new construction. Steps to Michigan Avenue, Oak and Rush Streets, Chicago's shopping mecca and home to some of the city's favorite restaurants and watering holes. Perhaps you're searching for your first home, or relocating to this magical city and want to explore what the Gold Coast has to offer. Or, are you looking for a local Realtor who is intimately familiar with the Gold Coast to help you with the sale of your home or investment property? Whatever your real estate needs may be, I am confident that with our combined 45+ years of experience as the Gold Coast's best real estate agents, we can be your thoughtful and knowledgeable guide, helping you find your dream home or assisting in the sale of your current home.
Gold Coast's Real Estate
Chicago's Gold Coast the "gold standard" when it comes to real estate.
In the 1800's, Chicago's famed Gold Coast housed the city's elite, including the famous architects and Real Estate moguls who built the Columbian Exposition, aka Chicago's World's Fair. Millionaire and famed Chicago businessman, Potter Palmer, started the trend with the construction of his castle on Lake Shore Drive. Over the next several decades, the city's aristocrats followed him, and homes in the Gold Coast became some of the most sought after real estate in Chicago.
While some single-family homes still exist, the Gold Coast also offers beautiful vintage condo and co-op buildings that overlook the lake. You will also find a number of low and high-rise apartment buildings along Lake Shore Drive, facing Lake Michigan, and scattered throughout the tree-lined residential blocks. It's easy to see why buyers, sellers, and realtors alike are completely smitten with the neighborhood.
I've had the good fortune to sell a number of apartments at 1550 N. State Parkway, designed by the famed architect, Benjamin Marshall, and one of my favorite buildings in the city. A couple of other favorite buildings of mine are the Ambassador West Hotel, converted to elegant and spacious condominium homes and the new, modern and sleek 4 E Elm condo building.
Properties in this neighborhood are considered to be among the most prime Real Estate in the city, with condo and home values in the Gold Coast ranging from $135,000 for a studio condominium to $18 million for an elegant mansion on State Parkway.
Our Favorite Places
There's no shortage of local gems in this boutique neighborhood. A few of my favorites are noted here, to give you a little My five favorites below taste of what you'll find in the Gold Coast.
The lakefront – There's no better pick-me-up than a walk along the lakefront, starting at the Oak St Beach entry across from the iconic Drake Hotel. Stop at North Avenue Beach to watch the fierce chess matches between locals, dip your toes in the sand, or simply park yourself on a bench to people watch, with the breathtaking Chicago skyline as your backdrop.
The 3 Arts Club Cafe – Posh haunt inside Restoration Hardware combining a coffeehouse, wine bar & American restaurant. A gorgeous setting, terrific food, and they make a fantastic Bellini!
Mario's Table – Old world Italian, with the best Giambottao and Broccoli & Shells Aglio Olio. Mario's Table is a low-key, neighborhood favorite.
La Storia – This charming restaurant is set in a former home with beautiful, ornate details in a cozy and comforting environment. Taken from their website as I think this sums up the dining experience at this wonderful spot, gioie della tavola, "the joys of the table," the place where life's greatest experiences unfold, and lifelong relationships and memories are created and celebrated.
The Drake Hotel – You haven't fully experienced Chicago without a trip to The Drake. First opening on New Years Eve in the 1920's, this historic hotel still hasn't lost that old-time charm. Cocktails at the Coq D'Or — one of the first bars to serve alcohol after the end of prohibition — is a must. As is high tea in the Palm Court, which was once graced by Queen Elizabeth herself.
How the Dobbs Group can help you buying a home?
Defender of your Interests
Debra is known as a fierce advocate for her clients' best interests. She will ensure you buy your ideal home at the best price and at terms structured to meet your goals.
Neighborhood Specialist
There are so many amazing neighborhoods and sub-neighborhoods in Chicago that might be just the perfect place for you to live in. Let Debra be your expert guide!
Integrity & Professionalism
Debra is proud to hold the 5-Star Award of Excellence for 10 years running, with top marks from her clients and peers for her professionalism and adherence to highest standards of ethics and integrity.
Deep Knowledge of the Market
Debra's passion for data means she is an authoritative voice for pricing, market time, neighborhood trends, and school ratings. Debra knows the market and will help you make an informed decision. Check out
The Dobbs Report
.
Helping Hand
Debra likes to say the real works starts once the offer is submitted and all the way through to the closing. Debra and her team will be at your side, guiding you through the entire process and ensuring your path to closing is smooth.
Legalities
Debra works with a handful of the best residential real estate attorneys to make certain every aspect of the contract review process is managed with your best interests at heart. Your attorney and Debra will get you to the closing table on time and minimizing the friction along the way.
Negotiations
38 years of experience negotiating hundreds of real estate transactions, many of them nail biters, gives Debra THE edge when negotiating on your behalf.
Paperwork and Administration
Debra and her team follow a 168 point checklist from the start to finish of every transaction, making certain no detail is overlooked. Debra and her operations team harness the best of technology while recognizing the importance of a personal touch.
Valuable Contacts
38 years of people, places and services at your disposal! Whether you need a home inspector, mortgage broker, moving co, dog walker, or you are looking for the best place for a French 75, or the latest trend in interior design, Debra is in the know and believes in sharing the wealth of her knowledge. Ask for a copy of
Debra's Little Black Book!
Stay in Touch
Debra strives to create a long-term relationship with each and every client. From her property tax seminar to her client appreciation party to her annual limited edition Limoncello, you want to be on her list! Get informed, have fun and meet people.
How the Dobbs Group can help you sell your home?
Evaluate Your Home
Accurately and effectively pricing your home to create the best market for the property. We will provide a Comparative Market Analysis for your house, highlighting the relevant competition, including listings that are active in the market, recently under contract and recently sold, and taking into account variables such as supply and demand; economic factors; seasonal demand; location; room count and square footage; views; condition of property; and desirability of unique features.
Provide Recommendations
We will provide recommendations to ensure your house or condo sells in a reasonable time frame. This will include thoughtful staging advice, a pre-listing inspection and maintenance plan, and a strategic marketing plan.
Maximize Exposure
We will market the property locally and globally.
Compass
is locally owned and the #1 brokerage in Chicago and the North Shore. We will market within the network of local brokers and also internationally.
Professional Marketing And IT Departments
Our in-house professional marketing and IT departments produce award-winning work and fresh ideas that distinguish our clients from the competition. Innovative technology and distinctive branding ads create positive and lasting impressions in the marketplace.
Market within the market
Before your home is officially listed, we will market internally to our network of more than 2,000 brokers and their client bases to reach prospects, buyers and referrals, the most efficient transaction environment in the marketplace.
Domain Name
Your listing will receive its own domain name so that interested buyers can pull up photos, video and property information in one easy step. We will also index the domain with top search engines including Google and Bing for improved search engine optimization.
Professional Photography
and video optimized for both print and the web are among the most important marketing tools when selling a house. Our digital marketing strategy raises online visibility.
High Quality Print And Online Marketing
High quality print brochures, print and online advertising, direct mail, unique URL, social media and e-blasts. Adwerx – a sophisticated digital marketing tactic known as retargeting, which puts your property in front of prospective homebuyers as they surf the web.
Most Desirable Property
Positioning your home as the most desirable property at a given price in a given area. Pricing accurately and making sure your home is in optimal showing condition will set it apart from the competition.
Staging The Home
To improve its marketability. Furnishing an empty home allows the home to show like a model home and stand out in a competitive marketplace.
Conduct Negotiations
With professionalism, attention to detail and a loyal representation of your interests conduct. Expect and receive confidentiality, responsiveness, resourcefulness, communication and strength.
In Good Hands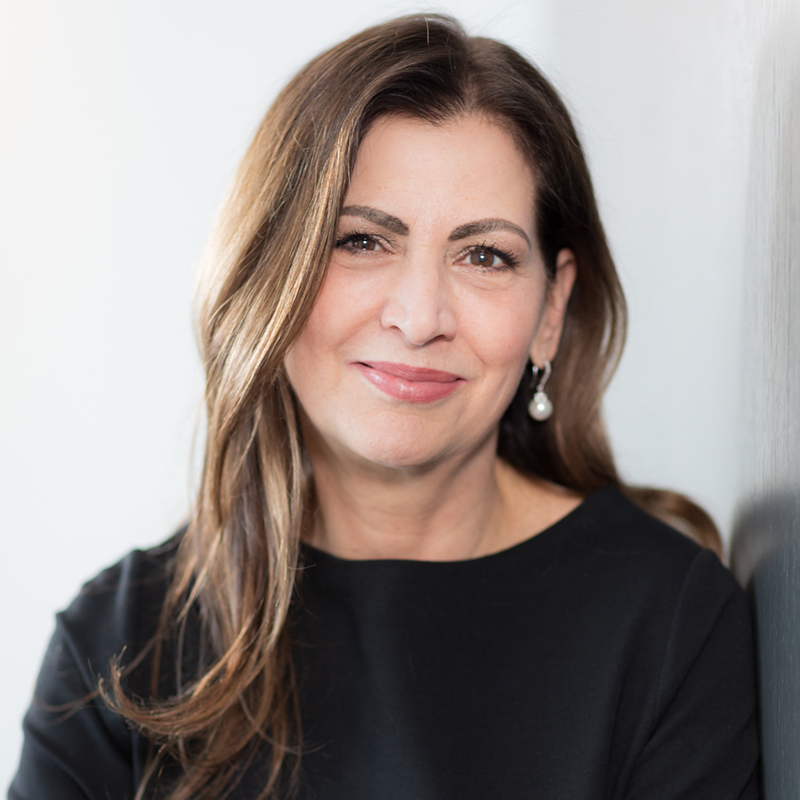 What do you look for in the Top Gold Coast Real Estate Agents? Someone with a vast understanding of Chicago neighborhoods? How about an invaluable partner and fierce advocate? You should never settle for anyone who isn't always striving to exceed your expectations!
What people are saying about working with Debra?
"Debra is an absolute joy to work with; she makes a process that can be overwhelming and frustrating relatively painless…when it came time for us to negotiate it was clear that Debra was our advocate. Debra has a strong intuition and is a great reader of people." HOLLY WISNIEWSKI HAWES

"I can't recommend Debra Dobbs enough for a buyer who needs a trustworthy, knowledgeable and professional real estate agent. She is more than an agent – she's a well-respected consultant in her field and one of the best I have ever worked with." KATIE SHANNON

"I have always found Debra to be professional, fair and sensitive to the needs of her clients. She puts her clients' interests and needs first and foremost." ELISSA SCRAFANO

"We never felt rushed to make a decision as Debra would routinely say: 'I want you to get the property that's right for you, and I'll show you as many properties as it takes until you do'." MITCH WALSH

"Debra was professional, knowledgeable and fought for us to get the deal closed when issues arose. Great job, Debra!" MICHAEL FEINGLASS
Homes For Sale in Gold Coast
The data relating to real estate for sale on this site comes from the Broker Reciprocity (BR) of the Chicago, IL. All properties are subject to prior sale, changes, or withdrawal.
This site was last updated
Dec-05-2023 12:04:38 pm
.
Popular Residential Buildings in Gold Coast