The Dobbs Group welcomes you to Lakeview!
A favorite neighborhood for its diverse stock of housing styles, exciting retail meccas with a diverse variety of shops, bars, and restaurants, and easy access to the gorgeous lakefront. Perhaps you're searching for your first home, or considering a relocation to this wonderful city and Lakeview is on your short list of neighborhoods to explore? Are you looking for a knowledgeable, local Realtor to help you with the sale of your home or investment property? Whatever your real estate needs may be, I am confident that with our combined 45+ years of experience in Lakeview we can be your thoughtful and knowledgeable guide, helping you find your dream home or assisting in the sale of your current home.
Neighborhood Overview
Lakeview is one of Chicago's largest neighborhoods. With the sub-neighborhoods of West Lakeview, The Southport Corridor, Graceland West, Wrigleyville, East Lakeview, and Boystown, each of Lakeview's neighborhoods has a unique feel all their own.
Lakeview may be best known as being the home of Wrigley Field and the Chicago Cubs, the 2016 World Series Champions. The acquisition of the Cubs by the Ricketts family brought with it a considerable investment in rebuilding the neighborhood. Many will argue about "the way it used to be", but Wrigleyville is being transformed from out of the old and into the new, like it or not.
At the Eastern border of Lakeview, as well as for the entire city of Chicago, you will find miles of Lakefront and park with running & bike trails, Belmont harbor, and a doggie beach.
Lakeview is a melting pot of cultures and traditions, as well as some incredible Real Estate! Realtors love Lakeview because the neighborhood really does have something for everyone when it comes to owning or renting a home. From beautiful Victorian era estates, to classic post-war co-op's, 60's and 70's built high rises, the classic Chicago 3-flat, and brand new construction low and mid-rise buildings, and from studio apartments to high-end luxury single-family homes and condominiums, Lakeview real estate has something to offer everyone no matter your taste or size of your wallet.
Lakeview is a well-loved area for buyers and sellers alike. (And let's be frank…us realtors, too!) I've helped my clients buy and sell over 150 homes in the area during my 36 years as a Real Estate agent!
Lakeview offers a variety of property styles and the price points are wide-ranging and change distinctly from block to block. In the current market, it's a great place to both buy and sell, with property values up slightly from a year ago, and prices for condos and homes ranging from $79,500 (yes, you can buy a condo here for $79K!) and up to $4.3 million for a single-family home.
How the Dobbs Group can help you buying a home?
How the Dobbs Group can help you sell your home?
Evaluate Your Home
Accurately and effectively pricing your home to create the best market for the property. We will provide a Comparative Market Analysis for your house, highlighting the relevant competition, including listings that are active in the market, recently under contract and recently sold, and taking into account variables such as supply and demand; economic factors; seasonal demand; location; room count and square footage; views; condition of property; and desirability of unique features.
Provide Recommendations
We will provide recommendations to ensure your house or condo sells in a reasonable time frame. This will include thoughtful staging advice, a pre-listing inspection and maintenance plan, and a strategic marketing plan.
Maximize Exposure
We will market the property locally and globally. @properties is locally owned and the #1 brokerage in Chicago and the North Shore. We will market within the network of local brokers and also internationally.
Professional Marketing And IT Departments
Our in-house professional marketing and IT departments produce award-winning work and fresh ideas that distinguish our clients from the competition. Innovative technology and distinctive branding ads create positive and lasting impressions in the marketplace.
Market within the market
Before your home is officially listed, we will market internally to our network of more than 2,000 brokers and their client bases to reach prospects, buyers and referrals, the most efficient transaction environment in the marketplace.
Domain Name
Your listing will receive its own domain name so that interested buyers can pull up photos, video and property information in one easy step. We will also index the domain with top search engines including Google and Bing for improved search engine optimization.
Professional Photography
And video optimized for both print and the web are among the most important marketing tools when selling a house. Our digital marketing strategy raises online visibility.
High Quality Print And Online Marketing
High quality print brochures, print and online advertising, direct mail, unique URL, social media and e-blasts. Adwerx – a sophisticated digital marketing tactic known as retargeting, which puts your property in front of prospective homebuyers as they surf the web.
Most Desirable Property
Positioning your home as the most desirable property at a given price in a given area. Pricing accurately and making sure your home is in optimal showing condition will set it apart from the competition.
Staging The Home
To improve its marketability. Furnishing an empty home allows the home to show like a model home and stand out in a competitive marketplace.
Conduct Negotiations
With professionalism, attention to detail and a loyal representation of your interests conduct. Expect and receive confidentiality, responsiveness, resourcefulness, communication and strength.
Our Favorite Places
There's so much to see and do in this charming neighborhood. Don't miss these favorites of Josh and mine — they're "the best of Lakeview" in my book!
Tango Sur – You've never experienced a BYOB like this! Once you've picked up your favorite vino, venture to Tango Sur, where you can expect nothing less than a top-notch steak smothered with authentic, freshly made chimichurri sauce at this Argentinian steakhouse. With its bustling, yet romantic setting, it's one of the best date night spots in Chicago.
Elixir – If you're in the mood for the perfect nightcap, head to this gem of a cocktail lounge in Boystown. Serving everything from classics — like perfected Manhattans, to their Bourbon Shrub, with homemade pineapple syrup with rosemary.
Josh's favorite Restaurants
Fahlstoms Fish Market- This delicious little dish of a restaurant is famous for the "Crabster" sandwich (think lobster roll but with crab instead). I have been here probably 40 times and get this sandwich every time.
The Crepe Shop- Holy authentic Crepe!! It is as good as it gets. Stop reading, start walking, drive, hail a Lyft, just go there!!
Tuco & Blondie- A very vibrant Mexican spot with amazing food and even better margaritas. In the warmer months, they have an outside patio in the rear. This spot does fill up on weekends, so either beat the crowd or plan to wait for a bit.
Coda di Volpe- This Southern Italian restaurant has equally amazing appetizers and main dishes, as well as a great drink list all in a very cozy atmosphere.
Josh's favorite coffee shop
Maison Marcel- I come here at least two or three days a week as soon as they open when it is quiet and I am the only customer. Authentically French owned, everything is made fresh daily; the patissier works the graveyard shift making all the delicious pastries – my favorite is the nap inducing Almond Croissant. They also have a full breakfast and lunch menu, and offer a wide variety of your favorite coffee drinks. Get here early on weekends, within a few hours this place is packed.
In good hands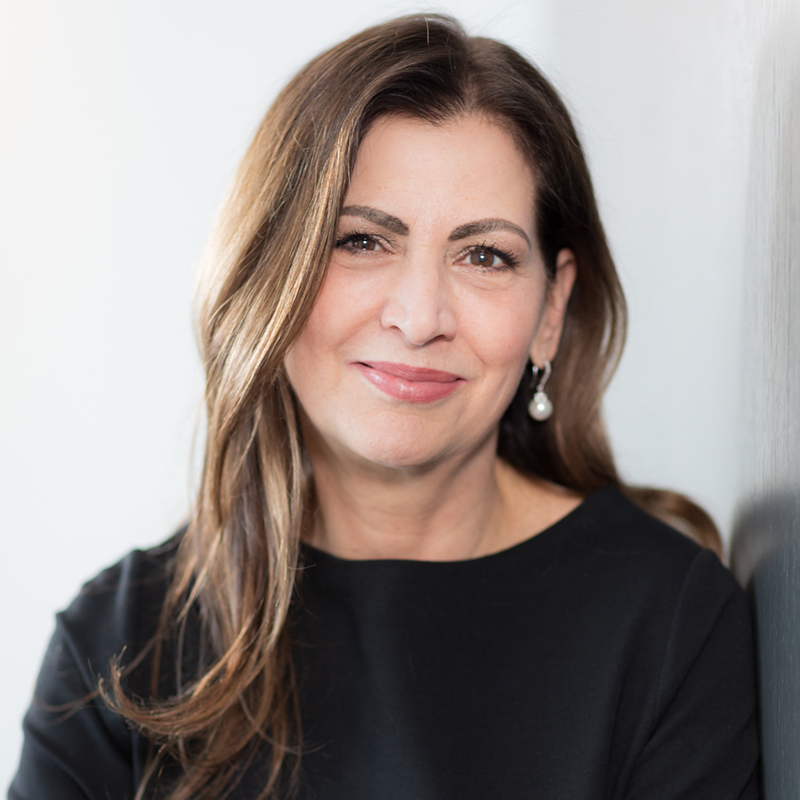 What do you look for in the Top Lakeview Realtors & Real Estate Agents? Someone with a vast understanding of Chicago neighborhoods? How about an invaluable partner and fierce advocate? You should never settle for anyone who isn't always striving to exceed your expectations!
What people are saying about working with Debra?
"Debra is an absolute joy to work with; she makes a process that can be overwhelming and frustrating relatively painless…when it came time for us to negotiate it was clear that Debra was our advocate. Debra has a strong intuition and is a great reader of people." HOLLY WISNIEWSKI HAWES

"I can't recommend Debra Dobbs enough for a buyer who needs a trustworthy, knowledgeable and professional real estate agent. She is more than an agent – she's a well-respected consultant in her field and one of the best I have ever worked with." KATIE SHANNON

"I have always found Debra to be professional, fair and sensitive to the needs of her clients. She puts her clients' interests and needs first and foremost." ELISSA SCRAFANO

"We never felt rushed to make a decision as Debra would routinely say: 'I want you to get the property that's right for you, and I'll show you as many properties as it takes until you do'." MITCH WALSH

"Debra was professional, knowledgeable and fought for us to get the deal closed when issues arose. Great job, Debra!" MICHAEL FEINGLASS
Active Listings