The Dobbs Group welcomes you to Logan Square!
Logan Square is one of Chicago's most charming neighborhoods and home for the past several years to Katharine and Lucy, Operations Team for The Dobbs Group, roommates, and Logan Square devotees! How may we help you? Perhaps you're searching for your first home, upsizing, downsizing, or considering a relocation to this wonderful city from the suburbs or out of state? Perhaps you are on the selling side and you need a Logan Square Realtor to sell your beautiful home? Whatever your needs may be, I am confident that we can be your helpful guides to all things Logan Square, and can determine the best options for a residence that is the perfect fit for you and your loved ones.
Neighborhood Overview
Located only 5 miles northwest of the Loop, Logan square has a unique vibe and charming culture, as well as being one of Chicago's most rapidly evolving neighborhoods. In Logan Square, you can expect to find beautiful, wide, tree-lined boulevards and lovely tree lined streets, all dotted with old-world mansions oozing charm and historic architecture; updated grey-stone buildings; bungalows, and chic modern buildings. The neighborhood maintains a lively, vibrant, and eclectic community with a respect for its history and a diverse population.
The average selling price for single family homes in Logan Square is $517K. The CTA Logan Square Blue line station is conveniently located, averaging a 15 minute subway commute to the downtown area. The typical makeup of residential properties around Logan Square: vintage grey-stone two and three-flats; grey-stone buildings renovated into gorgeous single family homes; chic modern mid-rise buildings; and a mix of older apartment buildings, beautiful brick townhomes, and sprawling estates.
This community has a truly authentic vibe and attracts residents from all walks of life, including young professionals, couples, families, students and artists. In addition to its thriving arts and musical cultural communities, Logan Square is known for its close proximity to the 606 trail. It is also home to a handful of Michelin starred restaurants for anyone interested in Chicago's vibrant 'foodie' scene.
How the Dobbs Group can help you buying a home?
How the Dobbs Group can help you sell your home?
Evaluate Your Home
Accurately and effectively pricing your home to create the best market for the property. We will provide a Comparative Market Analysis for your house, highlighting the relevant competition, including listings that are active in the market, recently under contract and recently sold, and taking into account variables such as supply and demand; economic factors; seasonal demand; location; room count and square footage; views; condition of property; and desirability of unique features.
Provide Recommendations
We will provide recommendations to ensure your house or condo sells in a reasonable time frame. This will include thoughtful staging advice, a pre-listing inspection and maintenance plan, and a strategic marketing plan.
Maximize Exposure
We will market the property locally and globally. @properties is locally owned and the #1 brokerage in Chicago and the North Shore. We will market within the network of local brokers and also internationally.
Professional Marketing And IT Departments
Our in-house professional marketing and IT departments produce award-winning work and fresh ideas that distinguish our clients from the competition. Innovative technology and distinctive branding ads create positive and lasting impressions in the marketplace.
Market within the market
Before your home is officially listed, we will market internally to our network of more than 2,000 brokers and their client bases to reach prospects, buyers and referrals, the most efficient transaction environment in the marketplace.
Domain Name
Your listing will receive its own domain name so that interested buyers can pull up photos, video and property information in one easy step. We will also index the domain with top search engines including Google and Bing for improved search engine optimization.
Professional Photography
And video optimized for both print and the web are among the most important marketing tools when selling a house. Our digital marketing strategy raises online visibility.
High Quality Print And Online Marketing
High quality print brochures, print and online advertising, direct mail, unique URL, social media and e-blasts. Adwerx – a sophisticated digital marketing tactic known as retargeting, which puts your property in front of prospective homebuyers as they surf the web.
Most Desirable Property
Positioning your home as the most desirable property at a given price in a given area. Pricing accurately and making sure your home is in optimal showing condition will set it apart from the competition.
Staging The Home
To improve its marketability. Furnishing an empty home allows the home to show like a model home and stand out in a competitive marketplace.
Conduct Negotiations
With professionalism, attention to detail and a loyal representation of your interests conduct. Expect and receive confidentiality, responsiveness, resourcefulness, communication and strength.
Our Favorite Places
If you're looking to get your java fix on, you're in luck! Logan Square has more than a dozen cafes and a number of incredibly good coffee shops; Gaslight (Debra's favorite!), New Wave, La Boulangerie…the list is long…and the coffee is always superb– and all are great places to work from remotely while enjoying a strong cup of joe and a delicate pastry.
Daisies – Located on Milwaukee Avenue, Daisies has some of our favorite dishes that include beet agnolotti with smoked trout roe and their scrumptious black truffle ravioli with cauliflower and ricotta. Daisies stands out from other eateries in Logan Square because it strongly caters to vegetarian cuisine, with meatier plates sprinkled in here and there. Additionally, Daisies has meal kits are available for curbside pick up during the current shelter in place restrictions.
Wolfbait and B-girls is a gem of a local boutique and treasure trove that showcases the cheeky wares of more than 250 local artisans as well as Chicago-based fair-trade companies, Wolfbait highlights our city's local talent. We LOVE their cute tote bags, quirky trinkets, and the locally sourced beauty product lines showcased in the shop.
Lost Lake is Logan Square's most esteemed tiki bar. Upon entering, guests are immersed in a rocky and leafy grotto, where you can expect delicious (and strong!) drinks. They offer large format drinks, like tiki bowls that you can share with your crew, or you can order single servings of their famous banana daiquiri. Pro tip: when visiting this tropical hideout, try to snag a bar or table seat during earlier hours or on weeknights, as Lost Lake is notorious for drawing crowds.
Just south of Logan Boulevard, on the 2500 North Block of Kedzie Boulevard, stumble upon Lula Cafe, a classically charming farm to table philosophy-based eatery. Their patio is beautiful for drinking craft cocktails during the warm Chicago summers. Make sure to explore the historical Logan Square monument across the roundabout from Lula Cafe while you are in the area!
In good hands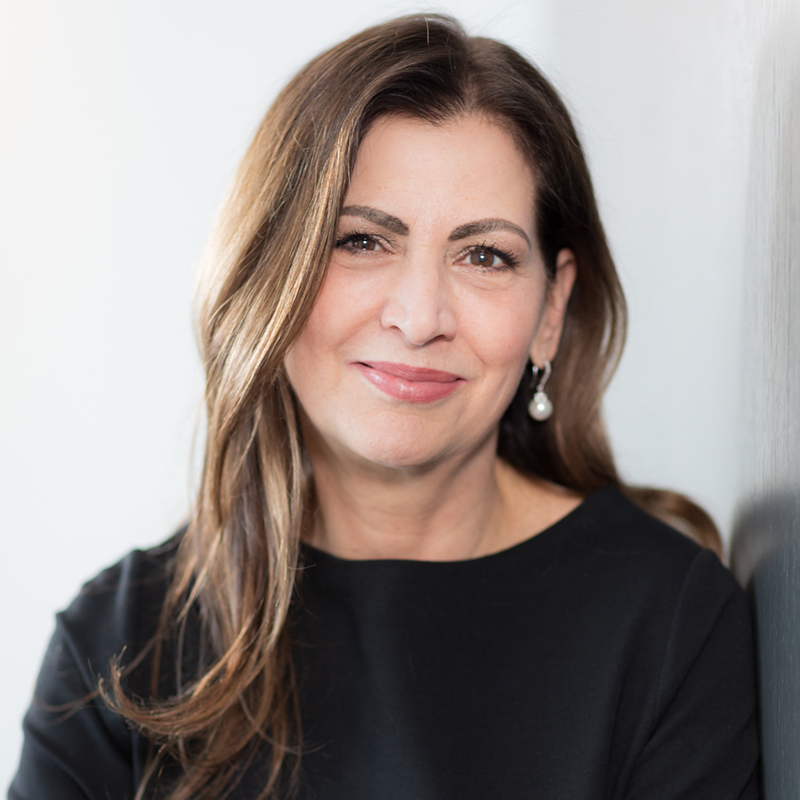 What do you look for in the Top Logan Square Realtors & Real Estate Agents? Someone with a vast understanding of Chicago neighborhoods? How about an invaluable partner and fierce advocate? You should never settle for anyone who isn't always striving to exceed your expectations!
What people are saying about working with Debra?
"Debra is an absolute joy to work with; she makes a process that can be overwhelming and frustrating relatively painless…when it came time for us to negotiate it was clear that Debra was our advocate. Debra has a strong intuition and is a great reader of people." HOLLY WISNIEWSKI HAWES

"I can't recommend Debra Dobbs enough for a buyer who needs a trustworthy, knowledgeable and professional real estate agent. She is more than an agent – she's a well-respected consultant in her field and one of the best I have ever worked with." KATIE SHANNON

"I have always found Debra to be professional, fair and sensitive to the needs of her clients. She puts her clients' interests and needs first and foremost." ELISSA SCRAFANO

"We never felt rushed to make a decision as Debra would routinely say: 'I want you to get the property that's right for you, and I'll show you as many properties as it takes until you do'." MITCH WALSH

"Debra was professional, knowledgeable and fought for us to get the deal closed when issues arose. Great job, Debra!" MICHAEL FEINGLASS
Active Listings