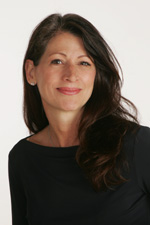 Welcome to my real estate world!
I hope my website conveys the passion, dedication and expertise I have for Chicago and all that is real estate.  My blog, Debra… in Chicago will give you insight into all that is Chicago, from neighborhood gems and must-see Chicago events to tips on real estate and buying/selling a home.  If you are interested in buying a home for the first time or even if you are a home buying veteran, my Chicago Home Buyer Boot Camp is informative and fun.  You can also test your knowledge of Chicago history and win a fabulous prize by playing "Where's Debra?".   For a treasure trove of resources and referrals for home ownership and living local, request a copy of Debra's Little White Book.
If you have any questions, comments or suggestions, please call or send me note, as I'm always looking for ways to enhance your experience.
Thank you for visiting and I hope to hear from you!
                                                                           Debra Dobbs