The Ultimate Chicago Neighborhoods for Outdoor Enthusiasts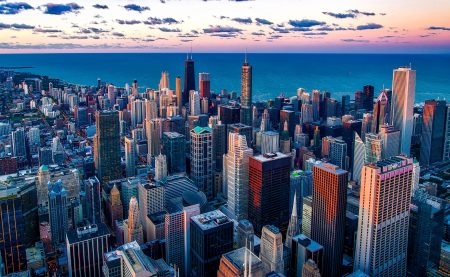 Most out-of-towners associate Chicago with its bone-chilling winter season. Despite the few months of frosty weather, Chicago is celebrated for its open-air entertainment.
Chicago's many amenities, Michelin-rated restaurants, and historical roots entice renters and homebuyers seeking urban comforts. Coupled with Lake Michigan, sunny summer skies and a sociable culture, the Windy City meets most criteria for a blissful live-work-play lifestyle.
If you're thinking of making the move to Chicago, consider two urban neighborhoods that offer maximum outdoor potential.
For Aquatics: Gold Coast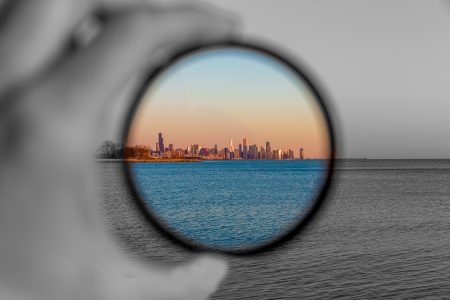 Enjoying the outdoors in Chicago starts with Lake Michigan, a large body of water that hugs the city's eastern border from north to south. The Gold Coast is one of the oldest and most affluent neighborhoods in the city. With historic mansions, upscale boutiques and sprawling water views, moving to the Gold Coast is a dream shared by many.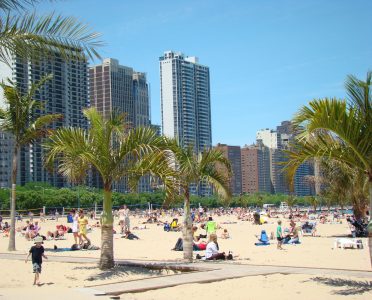 Locals and visitors like to stroll down Lake Shore Drive to gaze at the astounding architecture nestled beside the coast. Both North Avenue Beach and Oak Street Beach are accessible to Gold Coast residents via the Lakefront Trail. Rent a bike, grab a bite, join a volleyball game, take a dip or simply relax on the sandy beach for a flawless and fun summer day. Boating aficionados can float across the lake, day or night, to get a picture-perfect view of Chicago's impressive skyline. If you prefer land over sea, living in Gold Coast puts you in walking distance to Michigan Avenue, a seemingly endless stretch of recognized retail shops and top-notch restaurants.
The median list price on the Gold Coast (ZIP 60610) ranges between $543,666 closer to the water's edge and $277,000 farther inland. Despite its name, Gold Coast holds both affordable and high-end luxury homes to satisfy most homebuyer budgets.
For Pet-Friendly Amenities: West Loop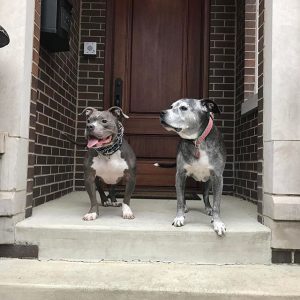 West Loop and its sister neighborhood, Fulton Market District, are flourishing in popularity, opportunity and development. What was once a meat-packing and manufacturing zone is now a thriving urban landscape for professionals and families alike.
Because of its recent residential transformation, the exact boundaries of the West Loop are often debated.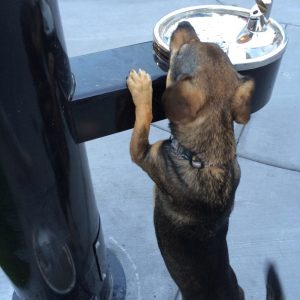 But, between Grand Avenue to the north, Ashland Avenue to the west and I-290 to the south, there are five public parks to satisfy your outdoor tastes: Fulton River Park, Heritage Green Park, Union Park, Skinner Park and Mary Bartelme Park. In addition to green space, both Skinner Park and Mary Bartelme Park have doggy pools to cool off your furry friends during the hot summer season.
If you're seeking a subdued outdoor adventure, dining outdoors at one of West Loop's famed eateries is a must. Or, walk a few blocks east to River North to grab a cold drink at a rooftop bar with breathtaking cityscape views.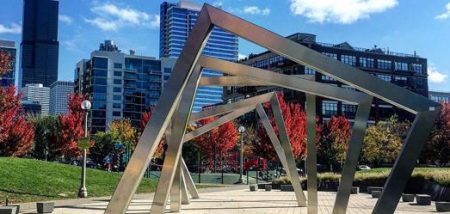 The median list price for homes along Randolph Street (aptly named Restaurant Row) is $442,500. Thanks to West Loop's industrial past, converted loft-style condos from old Chicago warehouses are common. New development is skyrocketing, bringing high-end apartment complexes and new condominium buildings to the area, depending on your preference.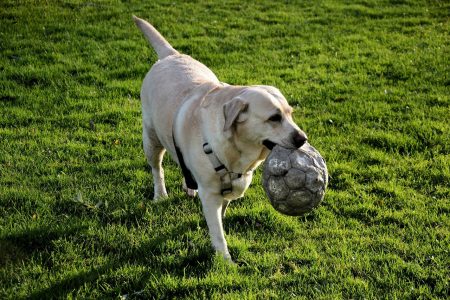 However far your Chicago outdoor adventures take you, the city doesn't disappoint.
Check out the latest Chicago for-sale listings to start your home search just in time for the summer season.
By Jennifer Riner
Photography by Pixabay, Kristen A. (Yelp), Panoramio & Josh Feeney