Luxe RED Residential Excellence in Design Awards – vote!
Luxe Magazine is hosting their first Annual Luxe RED Residential Excellence in Design Awards. The judging panel consists of nationally and internationally recognized leaders in the Design/Build Industry, including Holly Hunt and Paul Wiseman. Luxe is giving the Readers – yes, you! –  an opportunity to be part of the voting process for the Readers Choice Awards. So, this is where we need your support. Centaur Interiors submitted two amazing projects:  "Best Kitchen" and "Contemporary Interior Design." I have represented the incredibly talented Centaur team for over 5 years and their designs deserve to win!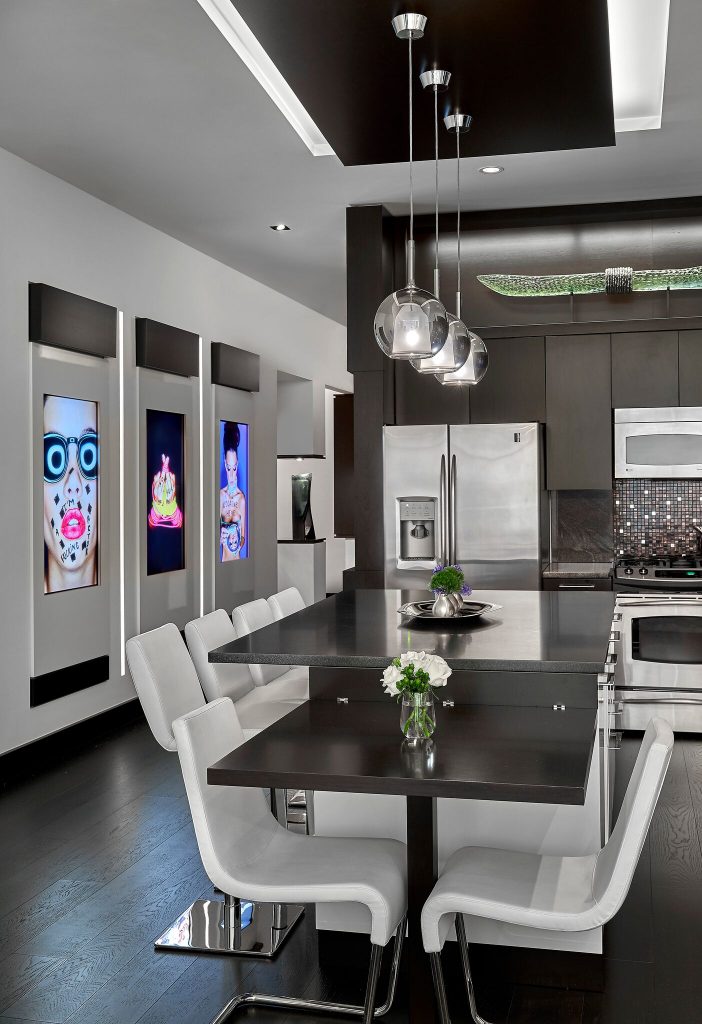 The submission for Contemporary Interiors Design represents what may be the best residential design I have seen in my 34 years as a real estate professional. The digital Art Wall is unique, innovative, and a game-changer. I am proud to say the submission for  kitchen entry is in a condo I currently have listed for sale. The contrast of the glossy millwork next to the White Princess Quartzite transforms this kitchen into a functioning work of art!
Please vote for Centaur! The voting process is fast and easy … just click on the links below. Centaur deserves your vote for their innovative design work and the most exquisite craftsmanship.