Chicago… Must Love Dogs
About once or twice a week, my boyfriend and I love to take evening strolls around West Loop – always making pit stops at the various dog parks along the way. We love to see which pups are making their nightly appearances at the parks and we discuss the quirky personalities of the different breeds we see. Although we do not currently have a pooch of our own, we enjoy dog sitting for friends, and are fully prepared for the day when we finally become pawrents in Chicago.
The more walks we take, the more we realize that we are beginning to be outnumbered by all of the dog owners! Although owning a dog requires a lot of work – not to mention, a lot of patience and dedication during the cold, long winter months in Chicago – I believe that the reward of owning a dog is worth every minute (and penny) of it.
It seems like many Chicagoans have figured out a way to achieve the perfect work/life/dog balance, which seems to stem from taking advantage of the following options that Chicago has to offer it's dog owners…
Where to Find the Perfect Pooch
Step one is to go out and find yourself the perfect canine companion. When my boyfriend and I are ready to bring home a new pup, we will head over to Animal Care and Control or Anti-Cruelty Society. Whether you are in the market for a puppy, adolescent or senior dog, these shelters have it all.
Condominium and Apartment Life with a Dog
Some Chicagoans opt for a "dog friendly" condominium or apartment building, especially for those early morning, late night and cold, winter walks that need to be a bit quicker than a leisurely walk around the city block. Dog walks and large private dog parks can be a practical amenity found in many buildings around Chicago. Many buildings in Chicago are beginning to cater to those who live a dog-friendly lifestyle.
Chestnut Tower is an apartment rental building near River North and west Goldcoast that offers residents a large private dog park with its very own fire hydrant! Circa 922 is an apartment building in West Loop that offers a full dog run and an indoor dog grooming station. SoNo East apartment homes in Near North Side offer a spacious and secure dog run on the ground floor.
The Heritage at Millennium Park in the Loop is a condominium building that features a natural environment for pups on the 8th floor – the outdoor space is open 24/7 and allows owners a safe place to take their dogs, especially for those late night relief walks. Magellan Development Group's Lakeshore East sits on 28-acres and is comprised of luxury apartments, condos, townhomes, shops, restaurants and an award-winning 6 acre park as the neighborhood's centerpiece. The dog park is fenced in, has fresh water, and is varied with berms and pathways to keep the pups entertained.
Living with a Senior Dog
Finding the space to walk a dog may not be the issue for dog owners who live in a single family home or a duplex on a tree lined street. Living with a senior dog who is having trouble going up and down stairs may cause a challenge for certain families. Some families turn to indoor carpeted dog ramps for smaller steps throughout the house or for access to a bed or couch. For the larger staircases, try blocking off the stairs with a baby gate – perhaps a custom wood or iron baby gate to match your staircase or entryways. If you find yourself worried about your pooch slipping on hardwood floors, try using a carpet runner along a long hallway, a stair runner or treads on a staircase, or a large area rug in the living room.
Dog Parks
Green space in Chicago is coveted and many dog owners take full advantage of the dog parks conveniently located throughout Chicago's neighborhoods. A few of my favorite dog parks to visit are Mary Bartelme Park and Skinner Bark Park in West Loop – each park has a kiddie pool for the pups to cool off in during the hot summer months. My friends with dogs in South Loop love Grant Bark Park and my River North friends visit Ohio Street Dog Park. If you are out and about with your pooch on The Chicago Lakefront Trail, pop on over to Montrose Beach Dog Friendly Area.
TIP: Be sure to keep an eye out for the bright yellow Fido To Go food truck outside of any of these doggy parks – your pooch will thank you! Fido To Go serves gluten and allergen-free canine cookies and doggy ice creams / frozen yogurts!
Pet Services
Many of my friends love PUPS Pet Club in River North; it is a one stop shop with doggy daycare, a veterinary minute clinic, grooming, training classes, non-traditional boarding, dog walkers, boot camp, retail and the list goes on! Not to mention, it is one of the cleanest facilities that I have ever visited. Owner Dan Rubenstein has been in the dog business for over 17 years and he knows what he is doing!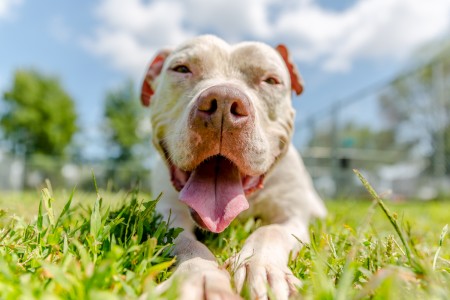 Ewa Ryan, fellow dog lover (and wife of my favorite home inspector), just opened Pet Wants — slow cooked dog food; all natural, no animal by-products, no artificial anything, made fresh monthly, and best of all — FREE delivery! Visit petwantschicagonorth.com (website will be up and running by Labor Day week-end), for now you can reach Ewa at 773-272-2000 or [email protected].
by Taylor Haggerty, Broker Associate
Photography by Josh Feeney