Which Chicago Neighborhood will charm you?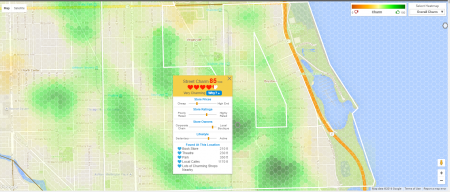 Chicago has 77 interesting and diverse neighborhoods to explore; how can you possibly narrow down which neighborhood is the best fit for you? So many choices and so little time to explore!
One thing many of my clients have in common–whether buying or renting–is that they come prepared with a narrow list of "must have" neighborhoods. I love sharing my passion and knowledge of Chicago's many neighborhoods with my clients; there are so many other charming neighborhoods they might like even more–they just haven't even considered them in the realm of possibility. You don't know what you're missing out on until you branch out and explore!
In other words, while you might think East Lakeview is your #1 choice, perhaps you didn't know that Ukrainian Village feels like 'home'. If walking, running and biking are your weekend passions you might find Logan Square, Bucktown or any 'hood along the 606 trail are a perfect fit. Want every hot restaurant within a short walk from home? The west loop has your name all over it.
My challenge to you?
Try a few different neighborhoods on for size–explore, engage and discover what charms you! Instead of walking to your local, go-to watering hole, scope out a new spot in a neighborhood you may not have previously considered. Roam the tree-lined side streets of Logan Square, admire the wall murals and eclectic artwork of Pilsen, explore the quirky shops and cafes of Roscoe Village, think about living among high-rises that overlook the gorgeous lakefront.
Another tip…
There's a newly created "neighborhood hunting" tool called the Neighborhood Charm Index. It's a savvy tool created by Rent Lingo to help buyers and renters determine the level of charm in a any given neighborhood. Essentially, it's a heat map of the entire city which utilizes city data to offer a visualization of a specified neighborhood. The index pulls information on local businesses, cafes, public transport, crime statistics, bike trails, gyms and more. In my experience it's not only accurate, but it makes scoping out new neighborhoods that much easier!
Have you given it a try yet? What "charming" neighborhood did you find that you hadn't previously considered?
Happy house hunting!
Debra