Chicago Ranks #1 for Most Residential Conversions in the US
91 Old Buildings Repurposed Since the 1950s
Adaptive reuse focuses on rehabilitating older buildings and giving them a new purpose. Not only is this a great way of preserving historic value within communities, but it can also minimize new construction and conserve development resources in one go. Such conversion projects are on the rise nationwide, with certain cities embracing the trend throughout the past decades.
With 91 old buildings transformed into apartments, Chicago rises to the top with the most conversions in the U.S., resulting in more than 14,000 new apartments. Read this RENTCafé study on adaptive reuse to find out more about how conversions can refresh cities like Chicago while celebrating their rich past.
Residential Conversions in Chicago
Would you consider living in an old shipping dock? How about a vintage athletic club, or even a former sanatorium?
A sustainable alternative to creating new homes from the ground up, apartment conversions are at an all-time high. Our most recent study shows that Chicago is the U.S. adaptive reuse champ. Windy City boasts the most converted old buildings in the country (91) and the second-most apartments created through adaptive reuse (14,167), with the majority of apartment conversions occurring in the last decade:
Converted Apartment Buildings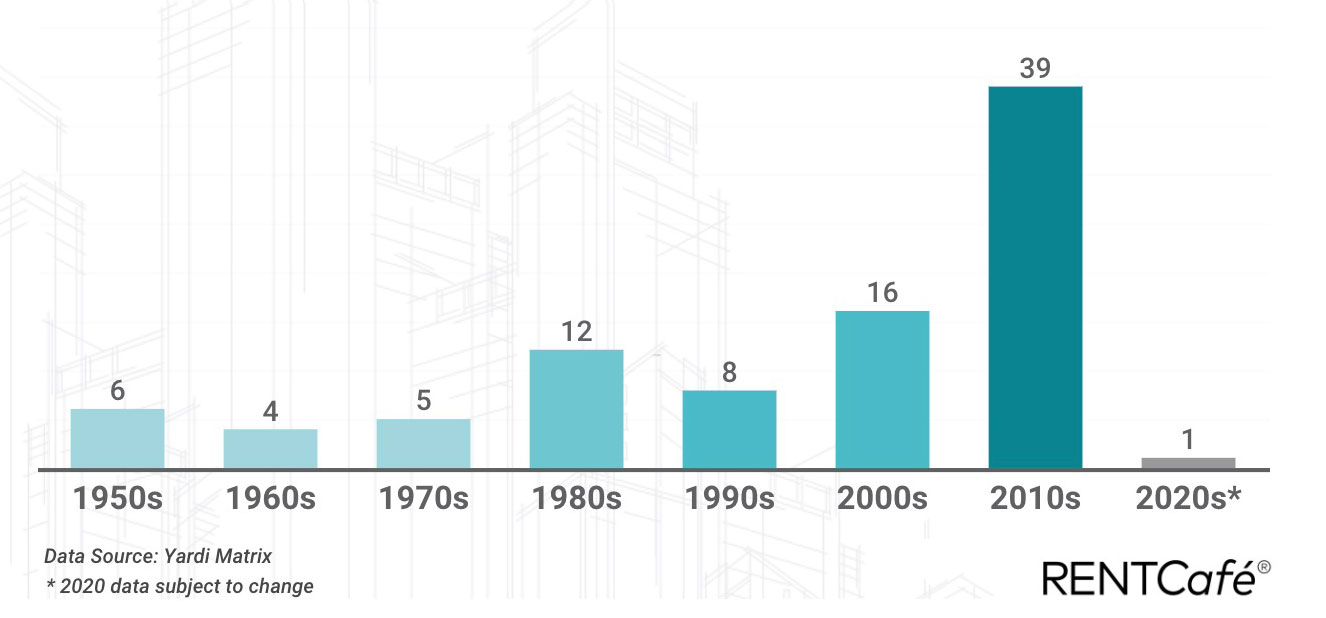 Converted Apartments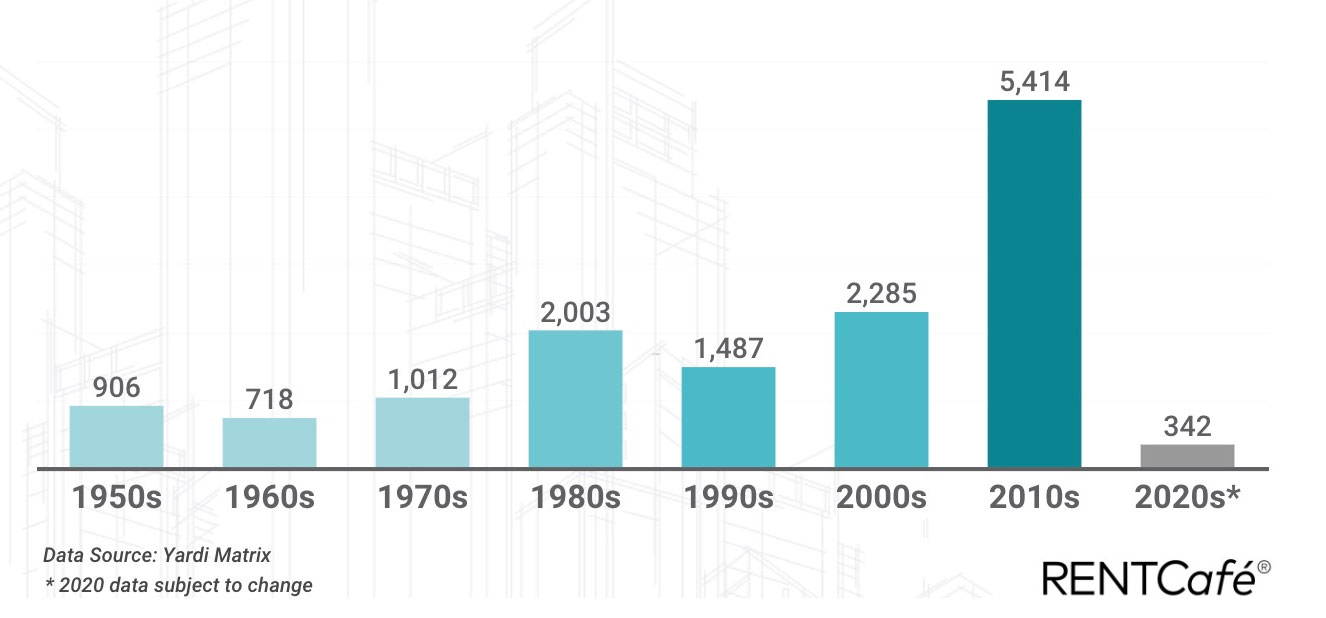 Key findings from the study:
68, or 81%, of the repurposed Chicago buildings are on the affordable side, aimed at renters on a budget.
The most recent adaptive reuse project is 2020's The Draper, which added 342 new apartments to the local rental market.
The oldest converted structure is the current Library Lofts, built all the way back in 1883 as the Brock & Rankin printing facility.
Chicago's most popular type of repurposed buildings is vintage hotels. In fact, a total of 46 hotels were given a second chance in the last 70 years. Office buildings and old factories are the next most popular to be turned into apartments.
The ingenuity of Chicago's developers led to some pretty unusual adaptive reuse projects: a repurposed sanatorium, an old shipping dock, and even a former athletic club.
Here's the full study. You can see the top 10 most recent adaptive reuse projects, the oldest buildings converted, and all residential conversions in Chicago – mapped.
To get more insights on this fascinating topic, read this national adaptive reuse study.
by Agatha Major