3 Steps for Getting Your Home Ready to Sell When You Have Kids
You've decided to start the next chapter in your family's story and move to a new home. There's so much excitement and anticipation that comes with such a big change—and a lot of work. While it seems like a feat now, it is doable. After taking a few breaths and making some plans, you can set your home up for a successful sale. Here are three steps for successfully prepping your home with kids in tow:
Step 1: Tackle Clutter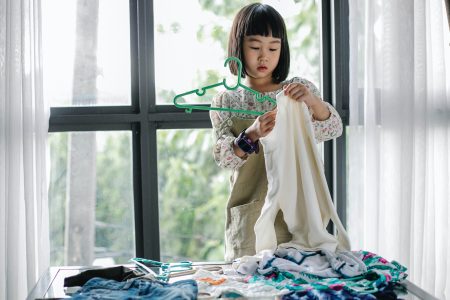 Most people live in their home until it sells. While it's easier on the buyer logistically and financially, it can be tough for a seller to depersonalize the home enough that a buyer can see themselves living there. But that is exactly what has to be done. One of the easiest ways to start this process is to hold one large decluttering session over a weekend. 
Get the whole household involved, invite family and friends, and tackle every closet, drawer and room. The goal is to make spaces clearer, but it will also have the added effect of making your packing and move easier. Sort belongings into the following categories: donation, toss, storage, and keep. 
Only the items in your "keep" pile should stay in your home and be organized. When it's all said and done, make a pact with your family that after each item is used they will clean and put it back. And at the end of each week, have a family reward to look forward to such as a fun outing or activity.
Step 2: Stage the Scene
After you get rid of all the excess, then it's time to prep each room for showing. HGTV explains that the goal here is to show each room in its best light, helping buyers to visualize what it would be like for them to live in the home. This may mean working with lighting, rearranging furniture, adding or getting rid of art, and storing away personal pictures.
If you can afford it in your budget, it's worth hiring professional stagers who are experienced with what buyers are looking for. You can also hire a freelance videographer to create a video showcasing your home's best attributes. These professionals typically charge between $15 and $30 an hour, but you can expect to pay more if they specialize in real estate. With the help of some pros, your home will sparkle in the eyes of house hunters!
Step 3: Plan for Your Furry Friends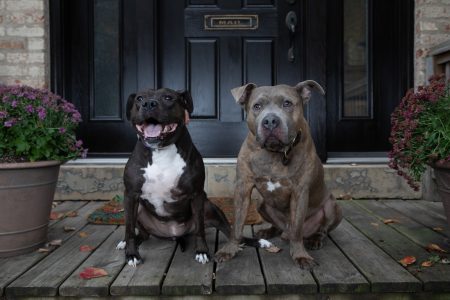 If you have pets, then you will need to make plans surrounding not only their care but also where they will be during showings. As The Spruce notes, not all animals are comfortable with strangers, especially without their owners being home, and not all buyers are comfortable with pets. During showings, you may need to take your pets with you or leave them with a neighbor for the security of everyone involved. 
If all else fails, deliver them to a doggy daycare or pet sitting service. Pet owners typically pay $28 to $38 for a professional to pet sit their cat or dog for an hour.
Some other things to consider if you have a pet:
Keep the yard tidy

. Make sure you clean up waste and remove pet toys from your yard. 

Store pet items

. Just like every other member of the family, your pets come with stuff. And just like with your kids' toys, you can get a

stylish basket

and throw all their toys and belongings in the same basket before heading out. 

Neutralize odors

. Some buyers are keenly aware of animal smells. In case you haven't had time to bathe your pet recently or wash the furniture, use a little neutralizer

spray

on fabrics before a potential buyer arrives, diffuse essential oils, and burn a mild-smelling candle or bake some cookies. 
Selling your home doesn't have to be a headache. Help keep the excitement alive and focused by getting your whole family involved in decluttering and reward everyone's efforts often. Stage your home and ask for professional help as needed. Finally, don't forget your furry friends' needs, and your home will be a standout when it hits the market.
by Kristin Louis
Photos by Pixabay.com & Josh Feeney