Debra Dobbs Bio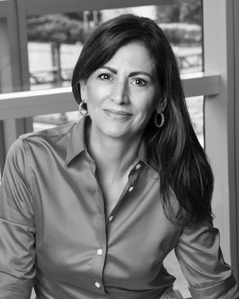 Passion for helping others and a true love for Chicago are two of the driving forces behind Debra Dobbs, whether it be in her real estate practice or in her personal life. Debra's vast experience in real estate, combined with her deep knowledge of Chicago's neighborhoods, make her an invaluable partner in buying or selling a home in Chicago. And that is just how Debra views her relationships with her clients… as true partnerships. Real estate is a relationship-based business, and Debra values this aspect most in her practice. She strives to build relationships with her clients based on trust, integrity and confidence. Debra takes the time to truly understand the needs and wants of her clients, and thus becomes a vested partner in helping them to achieve their dreams.
Debra's experience in real estate speaks for itself. With nearly 30 years of real estate experience, Debra has gained the trust, admiration and respect of her clients and peers in the industry. She consistently ranks in the top 1% of REALTORS® in Chicago and has been awarded the Five Star Real Estate Agent Award, granted to a select group of agents rated highest in overall satisfaction by clients, peers and industry experts. Debra is a graduate of the Realtor Institute and the University of Illinois' Fundamentals of Urban Real Estate program. She is also a past President of the Women's Council of REALTORS®, a network of successful REALTORS® empowering women to exercise their potential as entrepreneurs and industry leaders.
Debra's marketing savvy truly sets her apart and keeps her clients coming back. Debra goes beyond traditional real estate marketing methods like print, direct mail and static website listings by ensuring her clients have a full 360 marketing campaign, including SEO/SEM, social media, video, peer referrals and more to maximize online and offline exposure of listed properties. Additionally, Debra's extensive experience in residential construction and renovation, as a partner and general contractor, give her a unique and advantageous perspective in both the buying and selling process.
While buying or selling a home can be an exhilarating and joyful experience, it may also bring undue stress. Debra draws upon her knowledge, experience and instinct to help guide her clients through the complexities and emotional aspects of the home buying and selling process, whether it be negotiating contracts and working with attorneys or providing strategic staging and design ideas. Throughout the process, Debra remains a passionate advocate for her clients, ensuring their satisfaction every step of the way.
The real estate industry is extremely cyclical in nature, with general housing prices that fluctuate with other markets as well as the overall condition of the economy. Real estate is also an inherently localized industry, with more specific housing prices determined at the neighborhood level, taking into consideration a street's unique location, amenities and characteristics. A key aspect of Debra's success is having a solid grasp of both the big-picture economics and an intimate knowledge of Chicago's neighborhoods and nuances.
Beyond her work in Chicago real estate, Debra has made several neighborhoods in the city her home, including the Gold Coast, Lakeview, Bucktown, and Lincoln Park. She is a great source of information on the best in local shops, restaurants and services, and can help ease the transition into a new home or neighborhood.
Debra currently resides in Lincoln Park with one daughter, two cell phones, and three dogs.
Contact Debra today to start building your real estate strategy.