Refinance Mortgage – Home Refinance Loan
Record low interest rates, the likelihood of a rate increase Q1/Q2 of 2022, and the impressive gains in real estate values this past year make now the ideal time to refinance your mortgage. The general rule of thumb – if you can reduce your rate by ½ percent to ¾ percent, expect to be in the house more than two years, wish to remove mortgage insurance from your payment, or move from a 30 year to a 20,15, or 10 year loan it makes sense to look into refinancing. And that 2+ years decreases if your lender offers you a no or low-fee refinance option. As an example, if your current mortgage rate is 3.5%, your loan amount is $500,000, and your new rate is 2.875%, you could save close to $200 a month by refinancing and more if you pay PMI.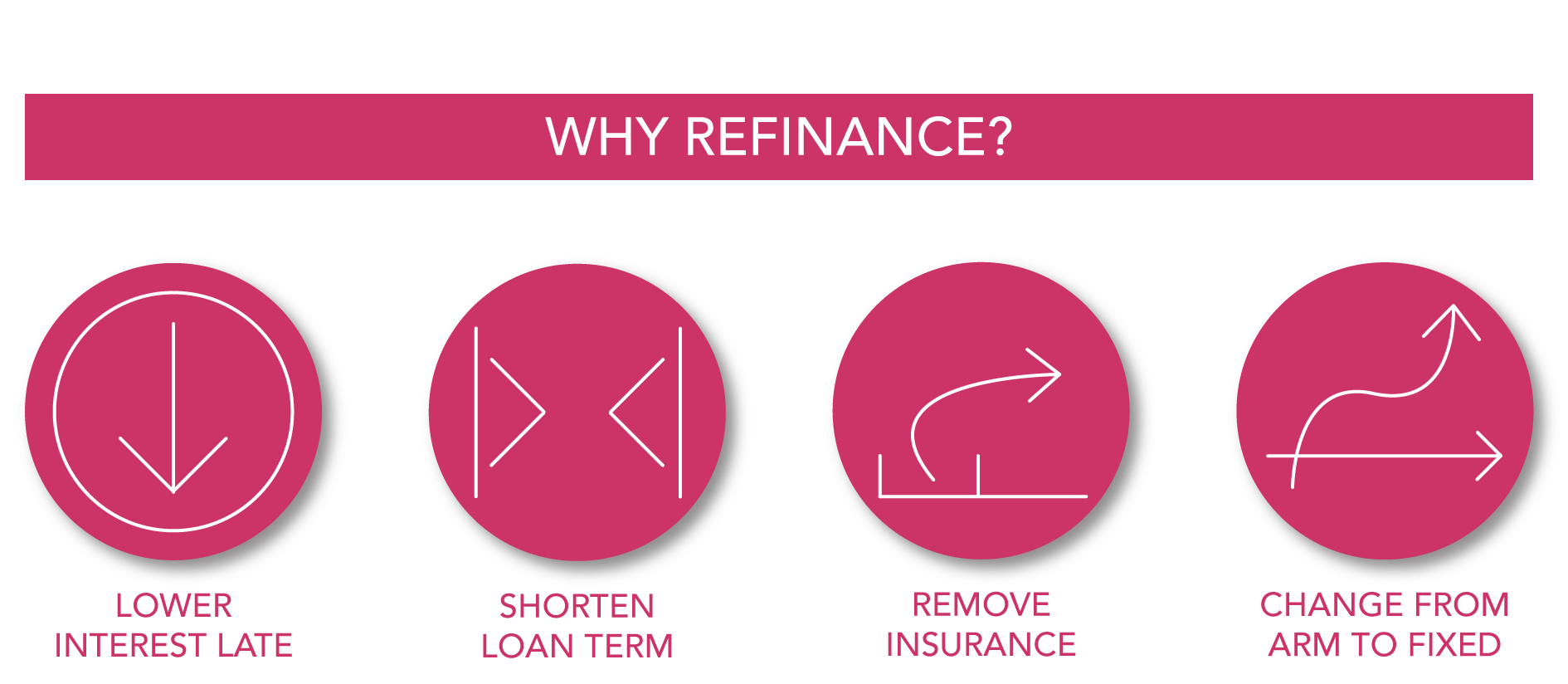 I am lucky to have a lender in the family! My brother (one of 3), Steve Pallotto, has been my go-to mortgage resource for 30+ years and is currently a VP of Lending with Proper Rate, a Guaranteed Rate company. Hundreds of my clients work with Steve, for financing their purchase, multiple refinances over the years, and engaging with our tax pro, Matt Panush, on appealing the assessed value of your home or investment property or helping with your refund for not claiming a homeowner exemption…yes, you can get some of that money back.
Steve is a seasoned pro when it comes to matching his clients with the best mortgage plan to suit their financial objectives. Whether you want to reduce your monthly payment, pay down principal more quickly, pull out some cash for your next home improvement project, or pad your savings account, Steve will make certain to match you with the best loan option to meet your goals. Steve offers excellent customer service, an incredible work ethic, and for you sports fans out there, he is a walking encyclopedia of stats for football and soccer.

"Steve and his team at ProperRate helped me save a bunch of money by reviewing my mortgage statement and offering to help me with a refinance. Not only did he help me save money by lowering my interest rate, he also reviewed my property taxes and was able to assist in getting those lowered as well." -John B.
"As a former customer of his, Steve reached out to me to show me how a refinance can eliminate my PMI and shorten my term, saving me over $100,000 over the life of the loan. I am extremely grateful he took the time to help." -Andy C.