Mushroom Bounty from a Bohemian Paradise
Most people think that hockey is national sport of the Czech Republic but any Czech will tell you that it is mushroom hunting.
From August to the end of October the season is in full swing. Czech forests look like something right out of a fairy tale with tall trees and very open, walkable paths, and of course lots of mushrooms. My brother Michael and my beloved sister in-law Eva live in East-Central Bohemia, about 50 miles east of the capital city of Prague. Having been to their land I can tell you Bohemia is stunningly beautiful.
Michael, Eva and her mother recently went for a hunt up in the Iron Hills, a beautiful swath of connected tall forests that lie on the edge of rolling farmlands. They came back with this dazzling bounty of mushrooms.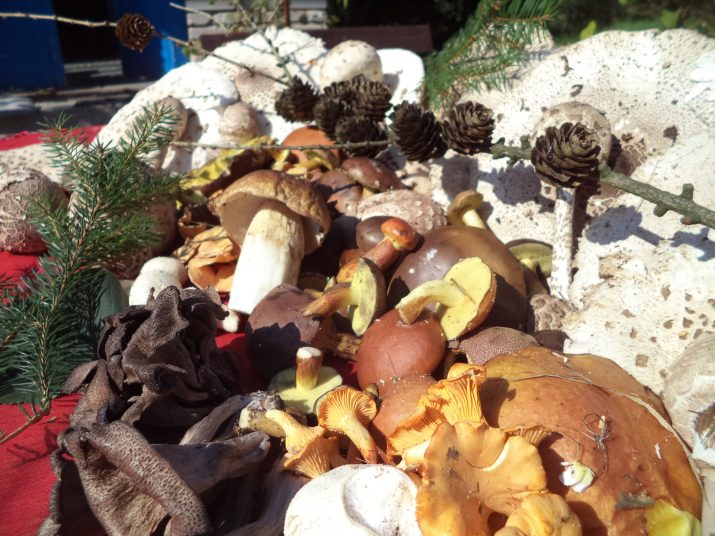 A week before Eva found a patch of baby Porcinis that produced this full basket of these prized mushrooms.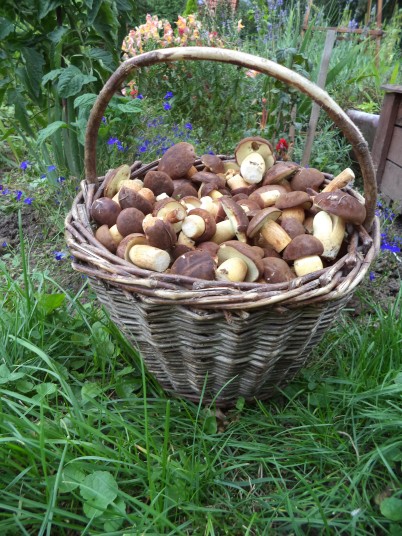 It is not uncommon to walk out your front door and find a tasty specimen! Michael found these bright and colorful "Chicken of the Woods" growing on a tree stump on his front lawn.