How to Style Your New Luxury Dream Home
Your home is where your heart lives, but where do your dreams live? If you are thinking about buying a luxury home here in Chicago, or have recently closed on a listing, the answer to that question may now be clear. The bones of your dream home are in place, but what features and styles should you include to turn it into a place unique to you and where you can grow more fully as a person and a family?
Every year there seems to be new and exciting luxury home design styles to consider, with eco-friendly trends, rustic styles, and so much more. You don't need us to tell you that the style of your home is both a practical consideration as well as a more subtle experimental/aesthetic one. That is to say, the experience of living; the way the organization and design of your home impacts your habits and mood, and what it says about your ideas about the past and future (such as a respect for a specific time period, place, ambitions, etc.).
The Dobbs Group presents to you today some tips for styling your luxury Chicago home in such a way that it reaches its full potential. 
Still haven't found that perfect place yet? Check out The Dobbs Groups' current listings! If you have any questions about the Chicago real estate market, a specific property, one of our listings, or anything else, reach out to us now and we'll get back to you promptly!
Where To Begin?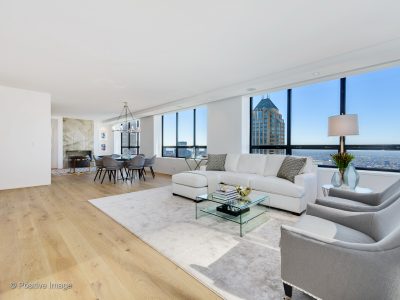 You may be feeling overwhelmed by the enormous amount of choices you have. However, you actually already have a lot of information to work with — significant information about what you will NOT BE STYLING your luxury home with. You may not exactly know what you like, but you most certainly know of many styles that you absolutely are not interested in. Starting with identifying what you don't want is often a great way to cut through the options decisively. Oftentimes, you will be left with a much clearer picture of design options that suit your tastes and your family's needs. 
The location of the house is also a very concrete filter for developing an idea for your home's interior style. For example, if you have purchased a home in Greektown, you may be inclined to maintain and accentuate the regional culture with a Greek-inspired interior design style. This could include natural shades for wall colors, simplicity of form, lots of lighter woods, no velvet, handmade furniture, and so on. A sense of Mediterranean romance, with light, warm tones and bold emphasis on simple living — no frills, might be well-suited for a luxury home in Greektown. 
This is just one of many possible examples where the regional culture can inspire your dreams for the interior of your luxury home.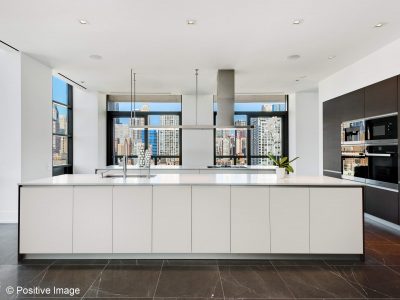 Actually, oftentimes people move to neighborhoods in Chicago due to the culture. Many luxury homebuyers are looking to get away from what we'll call "timeless style", which, we would exaggeratedly contrast with "timeful style" — a style that speaks of particularity and authenticity over mere appearances. People seem to want something deeper and coming from a place of more potent, engaged imagination than what may otherwise be automatically designed from a mass-production perspective. 
As today's post is all about dreaming, and the dream of being fully home in your house; making it a place that you can grow with and that reflects your personal judgment and what you're comfortable with, imagination is therefore an excellent place to start when considering how you will design your home's interior spaces. 
What Are The Most Popular Interior Design Styles?
Looking at photographs of already-existing interior designs that you like can be very inspiring. There are many words interior designers use to describe highly differentiated traditions, which also have an enormous amount of overlap. For example, the difference between traditional and classical design styles are largely a matter of semantics.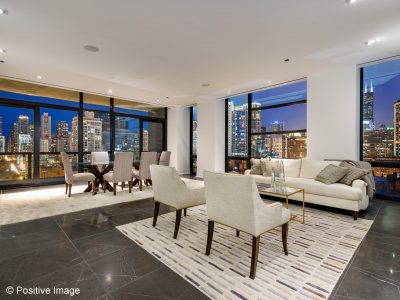 While your home does tell a story, it is more than that — it is also, of course, your central place of dwelling. Ideally, the interior design you choose should be enough to inspire you to become a homebody, or, when out on trips, be a place that you are always eager to return to. It should be that nice.
The most popular interior design styles can be put into a few different categories. Consider searching for pictures on Pinterest, Instagram, your search engines, etc. with the following key terms (remember to regionalize to "Chicago" so you can see better what people are doing with similar houses, in a similar climate, etc.):
Modern Scandinavian Home Design Chicago

Transitional Interior Design Style Chicago

Mid-Century Modern Style Home Chicago

Best Minimalist Style Homes Chicago

Contemporary Style Luxury Interior Design Chicago

Urban Style Interior Design Chicago

Coastal Style Interior Design Chicago

Zen Interior Design Examples Chicago

Bohemian Style Chicago Home Interior Design
That should be enough to get you started. You probably already have many ideas and inspirations, and now it's just time to put things together, combining new things with the furniture and style that you already have. 
If you want help with anything regarding the Chicago real estate market — from selling or purchasing a new home to specific listing information or advice about interior design, The Dobbs Group is here to help. Contact us today!