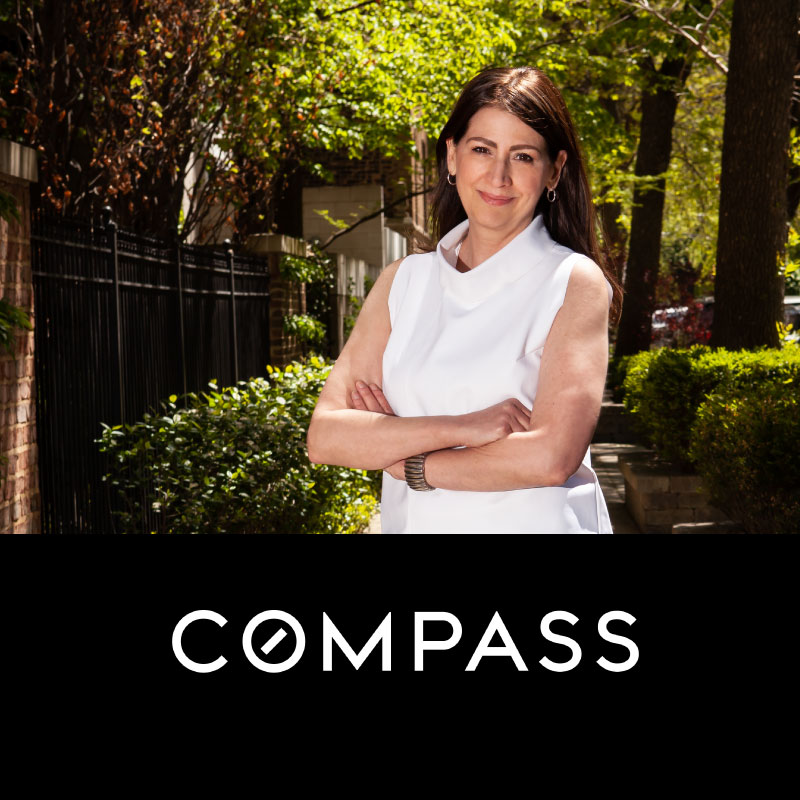 Hello,
I am Debra, your trusted Compass Realtor. Experience personalized guidance and expert insights when buying your dream or selling your property. With my team of top agents and our strategic approach towards the Chicago real estate market, you're empowered to make informed decisions. With our dedication and professionalism and the industry leading support of Compass, together we are your keys to a successful real estate journey.

---
As an Award Winning Realtor backed by Compass and with years of experience in Chicago real estate, Debra Dobbs stands out among agents, offering unparalleled expertise in local markets.

As Compass realtors and agents, we offer our clients the services and support of the most technically advanced brokerage in the country.
Services and Support for Sellers
Compass Concierge
Available exclusively through Compass, our Concierge program covers the expenses associated with services aimed at enhancing the value of your home. Whether it's interior and exterior painting, staging, kitchen improvements, or cosmetic renovations, you won't need to make any payments until your home is successfully sold.
Your home, everywhere
Collaborating with our in-house marketing and advertising agency, your agent will strategically reach the appropriate audience through the most efficient communication channels. Our unified brand identity will enhance the presentation and narrative of your home.
Helping you sell faster. Reduced time on the market equates to increased value for you. Thanks to our data-driven approach, Compass listings typically spend less time available compared to the real estate industry average.
Our Luxury Services
Luxury entails embracing the extraordinary, with a fundamental emphasis on excellence and quality. Debra Dobbs and her dedicated team recognize the exceptional Luxury Service that their clients expect when it comes to selling their luxury home. Services like a custom Luxury Website, Printed and Digital brochures, Tips to Elevating your High-End Home and more.
For more information on the many other services Compass offers its clients, please contact us or visit this page.
Services and Support for Buyers
Our own extensive Chicago Neighborhood Guide
We are Chicago's Premiere neighborhood experts. Our extensive knowledge of Chicago's most sought after neighborhoods has allowed us to compile a guide containing market info, history, favorite shops and restaurants and exclusive services.
Compass Collections
Compass' "Collections" program in Chicago is a game-changer for homebuyers. This intuitive platform centralizes your home search, allowing you to collaborate with your agent in real-time. You can easily organize listings and gain valuable market insights, making your home-buying experience seamless and informed.
Mortgage services
As a leading Realtor at Compass Chicago, one of the valuable services I provide to my clients is the opportunity to connect with one of our city's most accomplished mortgage brokers, Steve Pallotto.
To begin your loan process with Steve and the Proper Rate Team, please call 708-473-8966.
Debra's Little Black Book
The extensive guide to our most trusted vendors and service providers. With 39 years of experience in the industry, I've accumulated an extensive list of trusted vendors, service providers, and partners. That's why I decided to compile my "Little Black Book" – a comprehensive, 96-page guide featuring my most dependable contacts in Chicago.