Explore Chicago with Debra – Holiday Events December 2015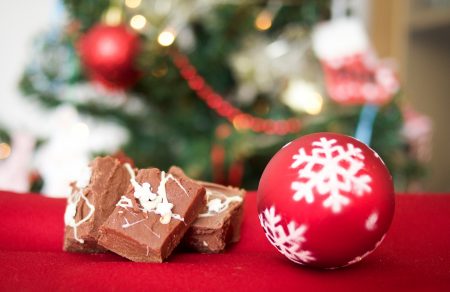 Beginning mid July my daughter picks White Christmas for our Sunday movie night selection; by mid December we've watched bits and pieces or the whole shebang at least a dozen times. And yet we never miss the big screen version at the Music Box Theatre… one of our very favorite holiday traditions. A close second fav is a midnight stroll down Michigan Ave on a beautifully clear night with just a hint of snow on the ground… we start at the gazebo by the Drake Hotel and end at the river… our glorious city is aglow with twinkling stars and holiday decor. Then there are many late nights baking up a christmas cookie storm, often while watching… wait for it… White Christmas!
Enjoy something old and something new this holiday season, as you explore the beauty of Chicago and its many holiday traditions.
When:
 Friday, November 27, 2015 – Sunday, January 3, 2016
Where:
 2391 N Stockton Dr Chicago, IL 60614
When:
 Wednesday, December 2, 2015
Where:
 Lincoln Park Zoo; 2001 North Clark Street · Chicago, IL 60614
When:
 Thursday, December 3, 2015
Where: Chicago History Museum; 1601 N. Clark St. Chicago, IL
When:
 November 14 – December 27, 2015
Where: In the Albert
When:
 December 4-6, 11-23, 26-31; January 1-3
Where: Lincoln Park Zoo; 2001 North Clark Street · Chicago, IL
When:
 Saturday, December 5, 2015
Where:
 Revel Fulton Market; 1215 W Futon St, Chicago IL
When:
 December 5 & 6, 2015
Where:
 Bridgeport Art Center; 1200 W. 35th St., Chicago
When:
 December 12, 2015
Where:
 Soldier Field; 1410 Museum Campus Dr, Chicago IL
When:
 December 12, 2015
Where:
1521 S. Linn White Dr. Chicago, IL 60605
When: December 12 &13, 2015
Where: 1340 W Washington St, Chicago
When:
 December 13, 2015
Where:
 Art Institute of Chicago; 111 S Michigan Ave, Chicago IL
When:
 December 31, 2015
Where:
 Salvage One; 1840 W Hubbard St, Chicago IL