Chicago in the springtime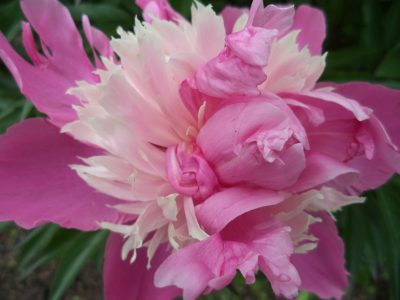 Each day I walk the few blocks from my Lincoln Park home to the office at @Properties, stopping first – of course – at my favorite coffee shop, City Grounds, for an espresso! Some days are more pleasant than others (you know, Chicago weather…) but my very favorite morning walks are those when spring first arrives! There is no sight quite like the picturesque streets of Lincoln Park lined with the beautiful buds and blossoms of springtime! Don't you feel the same way? (My sweet Pug, Collette, certainly agrees – she dreads the snow and always welcomes the uptick in temperatures!)
Spring is a magical time when Chicago truly comes alive again after a long spell of winter hibernation. These are some of my very favorite things to do in our gorgeous city as the weather warms up…
Stroll through the Lincoln Park Zoo, onto the lakefront
On slow weekend mornings, there's nothing better than taking a cup to go from City Grounds, and strolling through the zoo. Despite the fact that it's free, it's rarely ever too crowded! I love the peaceful ponds, the sounds of birds chirping. Plus, the view from the bridge is one of the best glimpses of the skyline you can find in the city! Continue onto the lakefront to watch the fierce chess matches taking place along the lakefront pathway!
Picnic in one of Chicago's parks
What better way to spend the afternoon? Stock up on snacks and goodies (Green City Market, Goddess and Grocer, and Pastoral are all wonderful places to do so!) and head to the nearest park. I'm partial to Lincoln Park's Oz Park – but you can find a full Chicago park list right here – or, for a different change of scenery, you can head to the beach!
Enjoy Chicago's New Riverwalk
Have you experienced Chicago by the river recently? The newly renovated riverfront path is a wonderful way to escape the hustle and bustle without leaving the heart of downtown! Bonus points if you enjoy a glass of wine on City Winery's patio–it's the perfect spot to watch the boats pass by.
Green City Market
The best farmer's market in the city! Local purveyors and vendors come from all over Illinois and neighboring states like Indiana, Wisconsin, and Michigan to set up shop! Expect excellent foodie finds like local produce, artisanal cheeses, the best pickles you've ever tasted, freshly made French crepes, and sinfully delicious grilled cheese. I look forward to Green City Market's spring return almost as much as Christmas!
What are your favorite spots to take in Chicago in the spring? I'm always looking for recommendations, you know!