ASK ANTHONY: Preparing your home for the spring market! Purge. Clean. Stage. Sell.
With Spring just around the corner, you may be thinking about listing your home for sale. According to the Huffington Post, the best time of year to sell your house is between May 1 and May 15th, with home sales reaching their peak in June.
A change in seasons could also mean a change in location, especially if a new job or a child starting school enters into the picture. After you contact a qualified realtor like Debra Dobbs, there are certain steps that you should take to get your home to look it's very best to a potential buyer. Chicago based interior designer Anthony Michael, has several tips that he suggests to help get the most money out of your home.

STEP ONE – PLAN AHEAD
Walk through each room and criticize the home from a buyer's perspective.
Consider getting a professional home inspection to see if any repairs are needed.
Hire a contractor to handle any major projects.
Consider getting an appraisal from Debra Dobbs to understand the current market value of your home.
Hold a yard sale. Sell, donate or trash anything you don't need.
STEP TWO – DECLUTTER
Thoroughly clean the entire home, a super deep clean.
Scrub tile in the kitchen and bathrooms, bleach grout for a fresh look.
Clean hardwood floors,a steam cleaning would freshen up the floors.
Steam clean carpets and drapes. Consider replacing carpet if stains are prominent. Go with a neutral cream or greige.
Repair cracks and holes in the walls, remove wall-coverings.
Paint interior walls with neutral colors, like greige, cream or white. Pale blues and soft blue-greens are good for bathrooms… think relaxing, spa.
Remove excess and over-sized furniture.
Rearrange furniture to maximize space.
Organize room closets and store out-of-season clothes, nothing should be on the floor.
Remove all small appliances, toys, magazines and pet items and discreetly locate litter boxes.
Remove family photos, and personal collections.
Remove items from the garage and store them off-site if they crowd your car.
Secure valuable items, including cash and jewelry in a safe.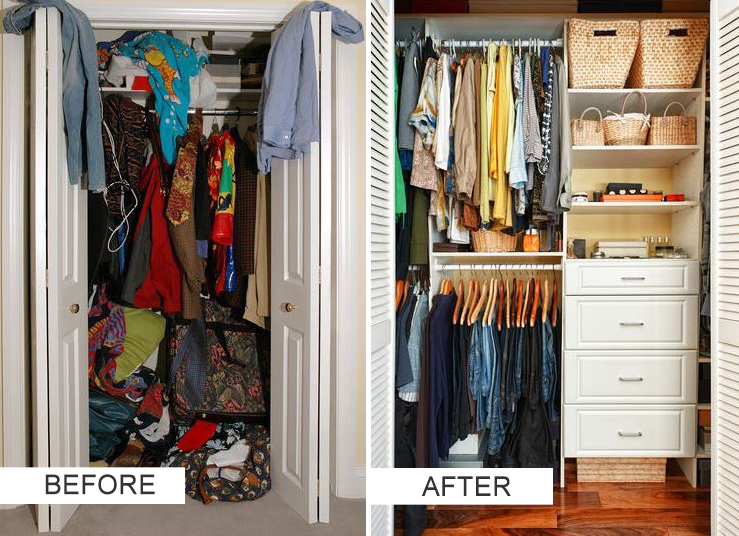 STEP THREE – MAXIMIZE CURB APPEAL
Paint the home's exterior, including trim, doors and shutters. At the very least give your exterior a power wash.
Check front door, doorbell, address number and welcome mat, get rid of spiderwebs and yard debris.
STEP FOUR – PAY SPECIAL ATTENTION TO KITCHENS AND BATHROOMS
Mop and wax or polish the floors.
Clear all the counter-tops so one or two staged items. White orchids and green apples.
Replace outdated hardware; new handles and knobs are a low budget big impact item.
Clean appliances and fixtures.
Clean and organize the pantry, cabinets and drawers. De-clutter!
Replace old caulk around sinks and bathtubs, and bleach.
Remove stains from sinks, toilets and bathtubs.
Keep all toilet seat lids closed.
Hang fresh white fluffy towels.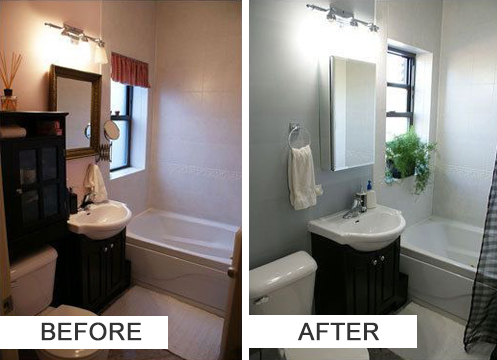 STEP FIVE – APPEAL TO THE SENSES
Bake cookies or burn scented candles, soft floral scents or vanilla in the kitchen.
Offer light refreshments; a clear glass pitcher of lemonade with cut lemons and sprig of mint, with clear glasses set on a tray…welcoming and nostalgic. Bake cookies.
Install LED light bulbs to brighten rooms. Replace recessed light bulbs with halogen par 30 bulbs or LED bulbs.
Turn on all the lights.
Open windows to let in fresh air, remove ALL screens for a crystal clear view.
Open curtains or blinds to let in natural light and show off views.
Organize cable-cords and wires to be neat and out of sight.
Relocate pets for showings and open houses.
SHOW OFF YOUR HOMES BEST FEATURES
Remove rugs to show off hardwood floors.
Pull back drapes to showcase nice views
Stage the front porch or deck with furniture and potted plants, for a welcoming nostalgic feel.
Make sure fireplaces are in working condition.
Clean the backyard. Replace dirty cushions for your outdoor furniture.
Following some of these simple and inexpensive steps, can help showcase the positive features of your home, and appeal to a wider audience of buyers. Let's get you the most money for your home!
Live Brilliantly
Stay Positive
Be Happy,
Anthony Michael