ASK ANTHONY: 50 Shades of White
Ever go to the store and ask the guy for a gallon of white paint, only to find that it looks horrible once you put it on your walls at home? Did it end up looking pink, yellow or green, or worse blindingly white? There are as many shades of white, as there are colors, and you need to know how to navigate the color spectrum when it comes to using white paint for interior walls. White reads differently, depending on the sunlight that a room receives and the time of day, much In the same way that a body of water changes color depending on the reflection of the sun and sky.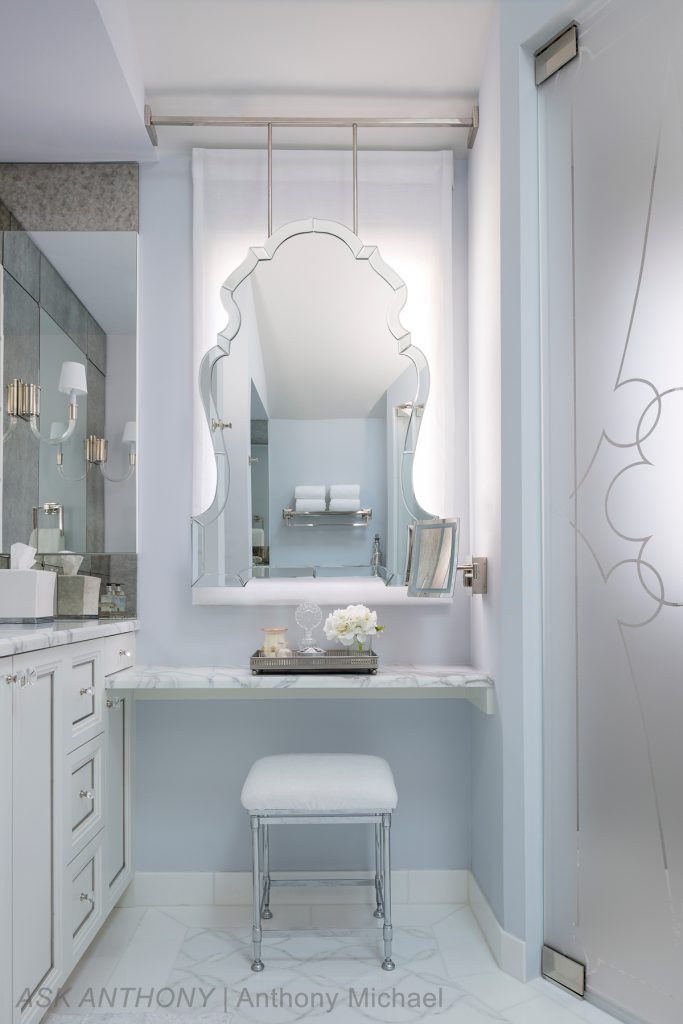 White interiors used to get a bad rap because the only colors available were the whites we grew up with. Navajo White or Spanish White for instance tended to look neither white nor beige and had the awful tendency to look dirty. White interiors are back in vogue in a big way. I recently completed a project where the homeowner wanted an all white house, what we delivered was actually several variations of white that form an overall soft and relaxing atmosphere .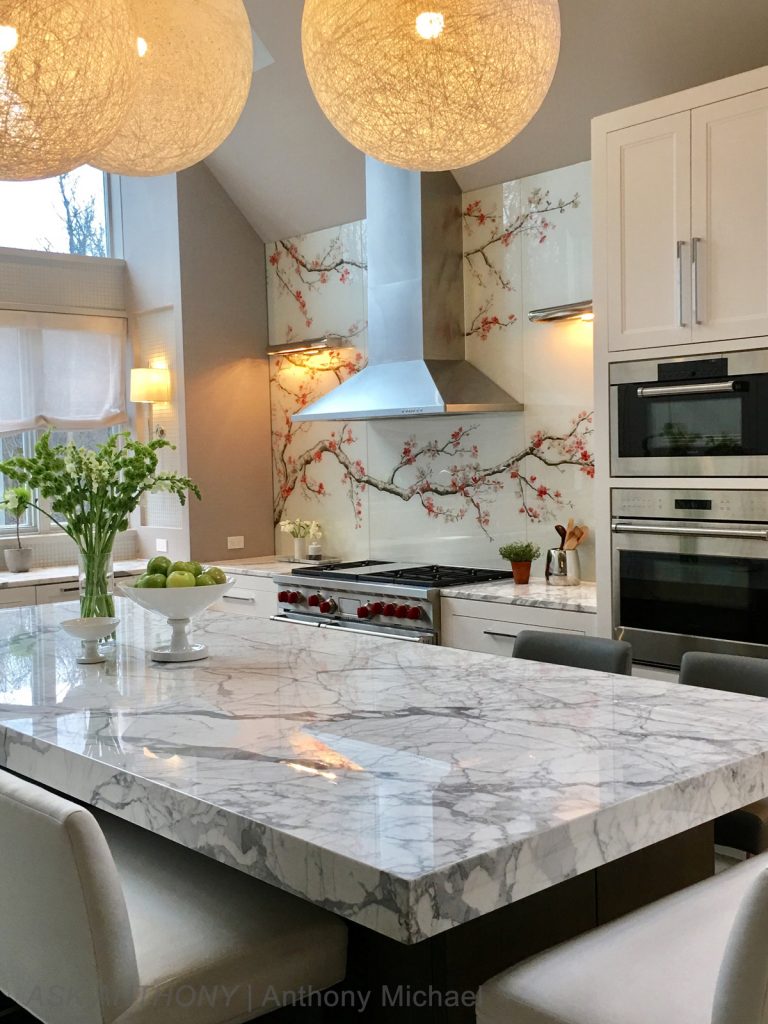 The beauty of white is its versatile range to go from an ultra creamy white that pairs well with traditional and classical wooden kitchen cabinets with Carrera marble counters to ultra modern white lacquer finish minimal kitchens with waterfall edge countertops. People are falling in love again with white in the kitchen because it feels clean and classic. Take a look..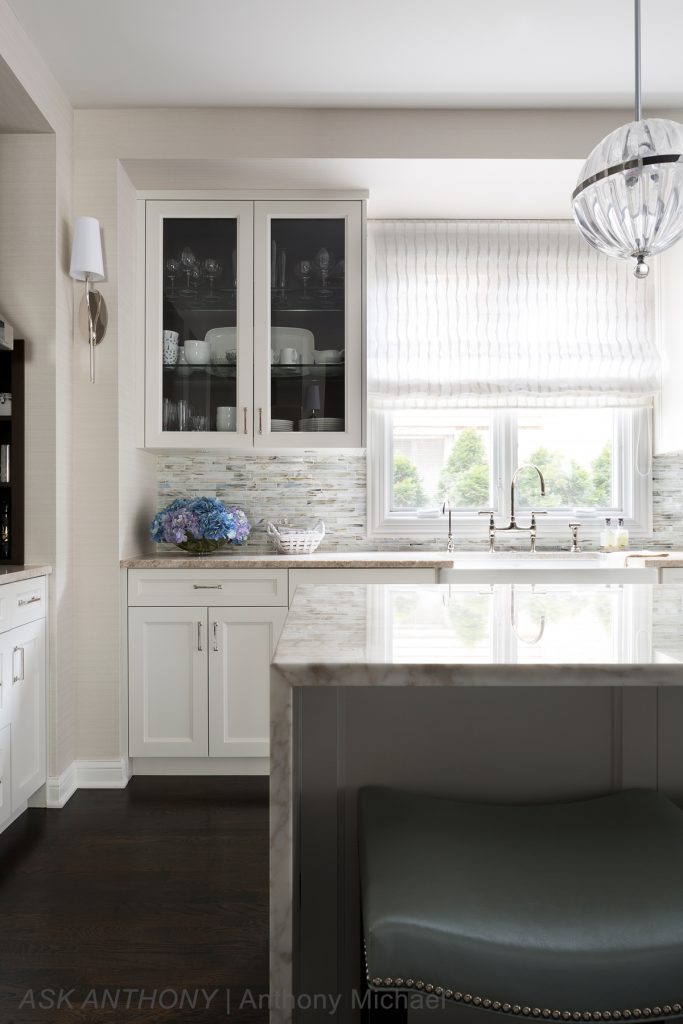 You may be thinking that white upholstery is harder to keep clean or it shows dirt quickly. While this may be true, consider what type of room will match the fabric type for which you use it in. In living and family rooms with busy traffic – consider using faux leather and faux suedes, also khaki and white denim slipcovers are ideal for homes with pets and active kids. Don't shy away from white because of the color – instead use fabric suitable for your busy home.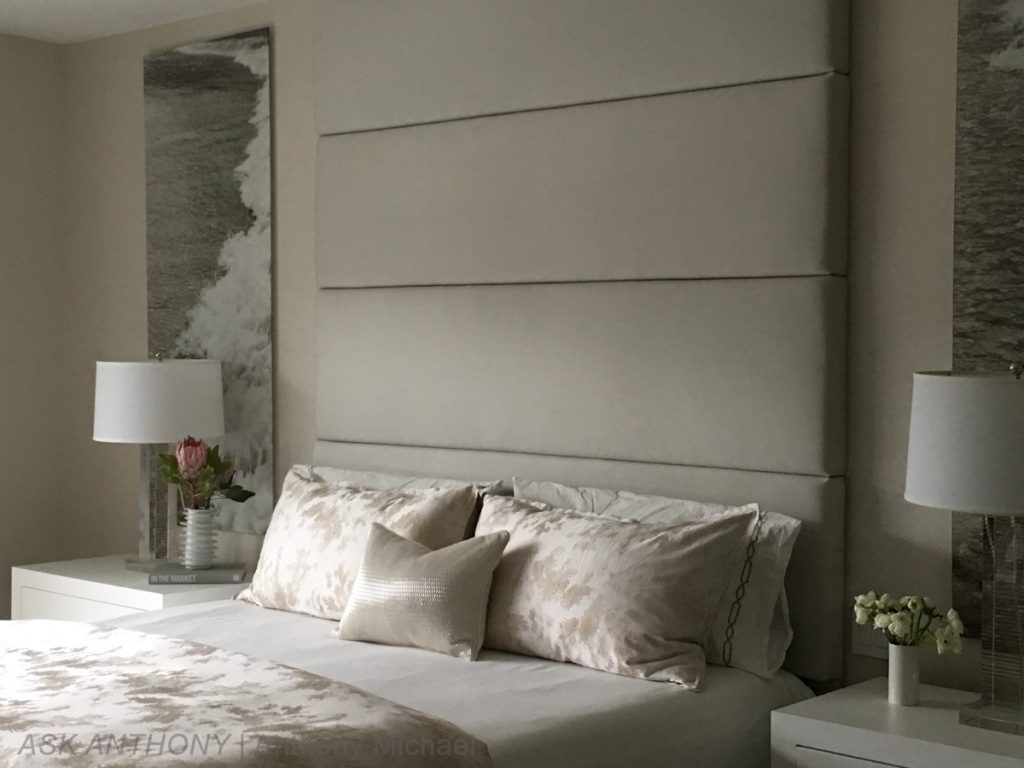 One of my personal favorites is Pratt & Lambert "Ancestral White" I painted my old living room in this color after seeing designer Victoria Hagans home in the Hamptons. It is a lovely cream that is soft and warm.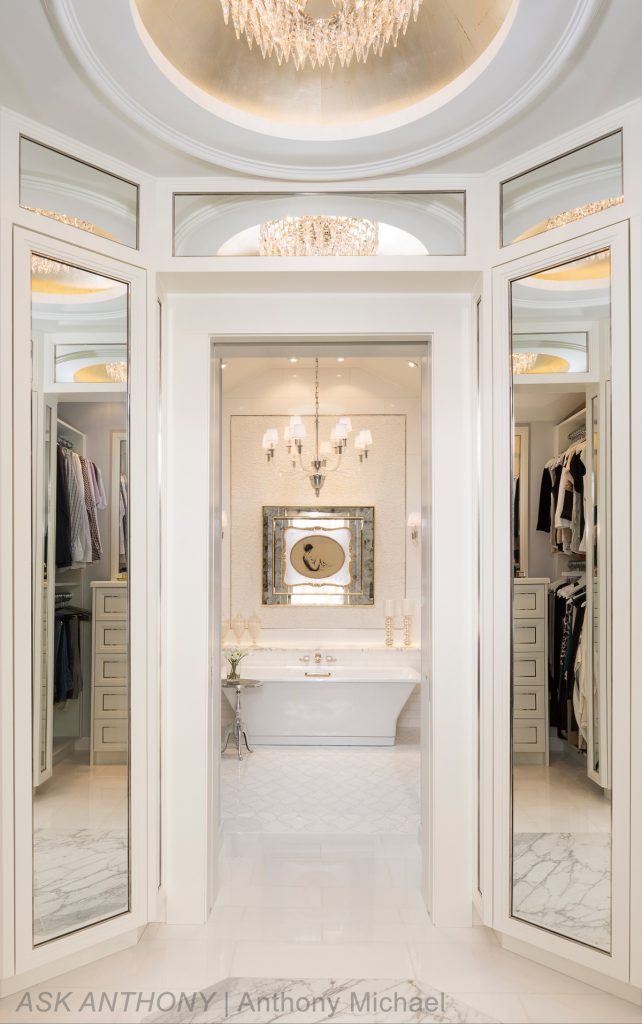 White creates a canvas for you to decorate in different ways all year round. An all white interior gives you the versatility to change at whim. Accent with bright colors or pastels in Spring, cool blue accessories and accents in the Summer, or rustic tones of red and yellow in the Fall. Have fun with white, experiment with a sample board and move it from room to room in your home, be sure to view it in different lighting. Don't be afraid to layer several shades of white in warm tones, or opt for a palette of cool whites. Welcome white back into your home and have fun in the process; white creates an environment that allows the focus to be on the people in the space, and isn't that what it's really all about?
Live Brilliantly
Stay Positive
Be Happy,
Anthony Michael