Food, drink, music and film – 5 hot spots in Chicago!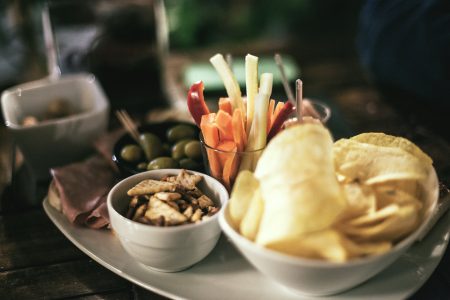 What are you up to this weekend? Nada? Bupkis? Reruns of Grey's Anatomy (I love that show!)? Don't despair! Your dance card is about to fill up! The Dobbs Team put their respective heads together to bring you this list of a few favorite spots for food, drink, music and film. Now you've got a reason to get off that couch and hit the town!
Max's Wine Dive – Bucktown
When a restaurant's slogan is, "Fried chicken and champagne, why the hell not?!" …you don't ask questions. Part grit, part comfort, and a twist of unassuming sophistication, this place is one of a kind. A wine-lover's dream, they have perhaps the most diverse selection of wine and bubbly in the city, including a few choice selections they blend themselves!
Don't leave without at least one order of "Drunk Bread'. Another feature completely unique to Max's–Saturday morning "Cartoon Brunch." Yes, and by that, we mean they play Saturday morning cartoons (best accompanied by one of their brunch cocktails, of course.) Not to mention, Time Out Chicago named Max's Eggs Benedict one of the best in the city.
Marquee Lounge – Lincoln Park
The definition of a great neighborhood bar; Pictionary has the Marquee Lounge logo in place! Their artfully curated beer selection, shabby chic atmosphere and staff that always make you feel welcome makes Marquee Lounge our version of 'Cheers', only better. I often take my clients here for a celebratory drink after closing a deal, where they learn my negotiating skills are much better than my pool game!
Tiny's Lounge – Lincoln Square
When you walk into this North Center lounge, you're in for a pleasant surprise. The name might lead you to believe it's a tiny dive, and I do love tiny dive joints, but this Tiny's is sleek, with superb cocktails and a menu boasting items like fresh Broccoli and Mozzarella salad, or Prince Edward Island Mussels. Tiny's is on my short list of places for a 'kickin' it' margarita. Open late night, too!
Music Box Theater – Southport Corridor
A true Lakeview treat, the independently owned and operated Music Box Theatre is Chicago's go-to venue for independent and foreign films. I love seeing old movies in this vintage theatre! Night owls can catch a flick at midnight and the week-end line up is always interesting. Local restaurants and bars around the theatre offer special deals if you show your ticket stub!
Thalia Hall – Pilsen  
A stunning historic landmark located in Pilsen, Thalia Hall was thoughtfully renovated by two local music, architecture and food lovers. The result? A gorgeous venue featuring Dusek's Board and Beer – a beer-centric restaurant; Punch House – a basement bar; Modern Cooperative – a furniture and vintage store; Belli's juice bar and Thalia Hall, the namesake theater with an incredible line-up of entertainment.
Which of these favorites will you visit this weekend?
(photos (c): featured establishments)