Staging Your Home – 12 Ideas that Sell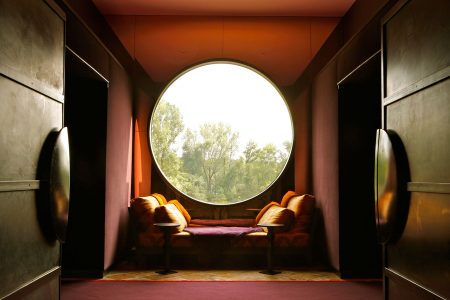 Ah, the age-old seller question: do I really need to put effort into staging my home? The answer: YES.
Expecting to sell your home at your asking price without staging is similar to your Freshman year of college when you could ace that Biology test without studying.
Yes, it does take a bit of extra time and effort. However, it doesn't have to be painful! Here are 12 easy tips that will make a world of difference. (Now, turn off that DVR'ed recording of Scandal and get moving. You can thank us later!)
1. Fresh paint
A new coat of paint is the equivalent of a facelift for your home. You might love those cheery yellow walls in your kitchen, but between us… it actually doesn't appeal to everyone. Go for a neutral shade of paint in white, cream, beige or light grey. We especially love the Valspar Warm Whites selection. If you've already got neutral walls, make sure to go through and touch up any scrapes, scuffs, and smudges. This goes for doors as well as the walls!
2. Clear away the clutter
You have to move soon, after all! Use this time to clear away all the clutter that has built up in your home over the years. That means taking those alphabet magnets off the fridge, discarding the stacks of mail on the counter, tossing old magazines, removing the board games from the shelf underneath the coffee table, and so on. This goes for hidden places too, like the linen closets and bathroom cabinets — buyers want to see all aspects of the house, so don't try to hide your junk to get it out of sight!
Also, be careful, don't get rid of everything. You still want your house to look lived in– just a cleaned up, simplified version of itself.
3. Take down the family photos
As adorable as your kiddos were on their first day of school, how proud you are when you look at your little brother's graduation photo, or how much you love that darling snapshot of your grandmother in her twenties — these photos are distracting for people who don't know you (especially when you're not around during a showing or an open house)! Potential buyers will be distracted by your personal life and pay less attention to the house itself. (A bit creepy, yes, but it's human nature.) Likely your photos are a big part of your home decor, so instead, swap them for pretty paper, handwritten recipes or letters, artwork, or even keepsakes.
4. Deep clean your carpet
Two of the toughest factors to stomach when walking into a house for the first time: Stained carpet, and distinct odors. Make sure neither of those are an issue in your home by hiring a carpet cleaning service. Good Guys Carpet Cleaning is a great local company we recommend to all our sellers.
5. Inviting scent
Once you've given your carpet a good rinse, take it one step further by buying a few candles to burn throughout the house. Just as we said with the paint, choose a scent that is neutral, and not overbearing. Some of our favorites include Aspen Bay's Volcano (which you'll recognize if you've ever set foot in an Anthropologie) or Voluspa's French Bourbon Vanille (Vanilla), which are warm, subtle, and inviting.
6. Natural light
If you've found yourself dreaming about homes in House Beautiful or Better Homes and Gardens, chances are they have one thing in common: abundant natural lighting. It's fresh, cheery, and uplifting. Make sure you let in as much natural light as possible when you're opening up your home to potential buyers. Pull up the shades, push the curtains aside, and let that sunshine in!
7. Fresh Air
If you can, be sure to open some windows to air out the space before a showing. You don't want buyers walking into a stuffy home with stale air. If it's cold out, you can always close them after a few minutes!
8. Decent furniture
Sadly, that old futon or sofa from your mom's basement isn't actually isn't going to cut it when staging your home. Why? Buyers need to be able to envision themselves living there! Would you want to live in a living room full of dingy furniture? If you aren't able to leave your current furniture in the house, consider renting. CORT furniture and Brook Furniture Rental are two great places to start if you're exploring this option.
9. Little Embellishments
It's the little things that make a big difference: Strategically place fresh blooms throughout the house to make each room fresh and inviting. (Asrai Garden and A New Leaf are some of our favorite florists). Put a little effort into styling your coffee table with some nice books. Purchase glass jars and trays to display items like cotton balls, q-tips, and soaps in the bathroom. And remember this easy interior design trick: when styling your decor, group items in threes.
10. Exterior love:
With so much focus on the inside of our home, we often forget about the exterior. However, curb appeal is one of the most important factors that a buyer will take into consideration. Power wash the exterior and driveway for a sparkling clean (you can rent a power washer at Lowes, Home Depot, or X hardware store), clean the windows and if you live in a condo building with just a few units, see if you neighbors will pitch in to paint the entry foyer to the building.  Remind them a high sale price for your place translates to an increase in value when they go to sell!. The front door should be nicely painted, even consider an accent color! Ensure the lawn is well manicured, and if possible, plant some flowers, or simply place two potted plants on each side of the door.
11. Organize your closet
Did you know the master bedroom closet is a make or break deal for many home buyers? Make sure yours is pristine and fit to impress with these 15 tips.
12. Sound check
Set the tone by softly playing a great playlist in the background. This will also mask any distracting background noise, such as the neighbor's kids playing outside, or loud trucks driving by.
Image credit: LaurenConrad.com