5 Strategies for Homebuyers With Financial Concerns
Are you getting ready to start house hunting? You may have been going over your financial documents and evaluating your personal savings. If you've made any financial missteps over the years, you might be worried about whether or not you'll be able to buy a home. But homeownership is more accessible than you think! From looking for fixer-uppers to improving your credit score, there are plenty of things you can do to make the home buying process easier, even if you're unhappy with your past financial record. These tips can help you navigate financial challenges on your path to homeownership. 
Explore Debt Relief Options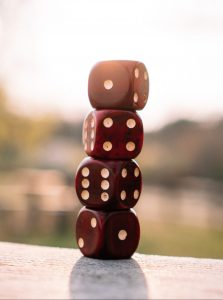 If you currently have debt, it's important to pay down as much of your debt as you can before you start house hunting. But what if you feel overwhelmed by your debt, and you're not sure how much of it you'll be able to pay off on your own? Before you get discouraged, spend some time looking into debt relief and assistance options in your state. These programs can help you tackle your debt before you make an offer on a home. 
If you're struggling to figure out how to manage your debt, you may want to meet with a debt relief specialist. They can help you come up with a plan to quickly pay off your debt and determine if you would qualify for any debt relief programs. The approach that is right for you will depend on a couple of key factors, like your current employment status, how much debt you still owe, and whether or not you would be able to pay back the debt on your own.
Improve Your Credit Score
Every homebuyer pays close attention to their credit score – after all, lenders will want to look at your credit score before allowing you to take out a mortgage. If you have a poor credit score, it can be harder to get approved for a mortgage. Naturally, if your credit score isn't quite as high as you would like it to be, you might be nervous about applying for a home loan.
Our secret weapon for credit repair is Devin Norcross with Norcross Consulting Services. Devin has worked magic for so many of my clients that I have lost count. What I do know is Devin is the consummate professional, maintains absolute client confidentiality, has an empathetic bedside manner coupled with a let's roll up our sleeves and get to work, and no judgment!  I test drove Devin, which I always do before recommending a vendor or resource.  Following his advice, often with him on a call with a 3rd party, my score increased by 50 points within two weeks! That increase in my score dropped my interest rate on a refinance by 1/4 point.
There are some basic steps you can take to boost your credit score, such as making frequent, small payments throughout the month to improve your credit utilization, disputing any credit report errors, and even requesting a higher credit limit if you trust yourself to keep your spending in check. But before you take even these basic steps I would recommend you call Devin.
Are you looking for someone to help you with your financing needs? Talk to one of our favorite lending specialists – Steve Pallotto | ProperRate – 708-473-8966
or Susan Seeberg | Wintrust Mortgage – 847-418-2825.
Save a Larger Down Payment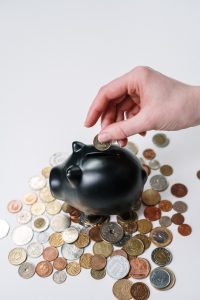 In addition to raising your credit score, you can also plan to offer a larger down payment. This might mean delaying your home search by a few months to give yourself ample time to save, or even lowering your home buying budget. But taking that extra time to make larger contributions to your savings can make house hunting much less stressful! After all, lenders might be willing to overlook other financial issues on your record if you've proven that you can save up a larger down payment. 
You can also reduce your home loan rate by paying for points on a mortgage. This involves paying a fee directly to your lender when you close on your home. The extra payment will earn you a more favorable interest rate. While this solution works for many people, it's not in the best interest of some homeowners, so make sure to use a mortgage points calculator to determine if paying for points is worth it for your family. 
What can you do to boost your savings rate? First, take a look at your spending and see if there are any unnecessary costs that you can eliminate for the time being. If you can't cut back on any of your expenses right now, you may want to pick up a side hustle that fits into your schedule. Acorns recommends tutoring students online, freelance writing, responding to online surveys, or signing up to run deliveries through an app.
Research Alternative Loans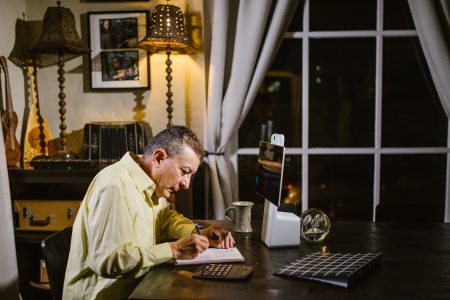 Besides FHA loans, there are a few other options for people who may have trouble getting approved for a conventional mortgage. If you are a veteran, you might be a good candidate for a VA Loan. To get approved for a VA Loan, you'll need to seek out a lender that has been approved by the U.S. Department of Veterans Affairs, and then you'll have to obtain a Certificate of Eligibility. You could also look into applying for a USDA loan. These loans are for low-income home buyers who plan to buy property in a rural area. 
Consider a Fixer-Upper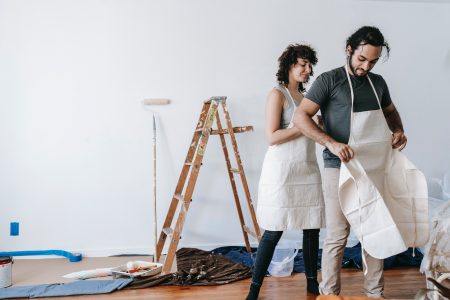 If you're struggling to find move-in ready homes in your area within your price range, you could also look into buying a fixer-upper or foreclosure. Researching unlisted properties in your market can help you find fixer-uppers that you might not have come across otherwise! Of course, if you do decide to buy a fixer-upper, you'll need to be prepared to roll up your sleeves for some DIY projects. And for larger renovation projects, you'll have to set aside some money to hire trustworthy contractors. But in the long run, investing in a fixer-upper could be the best choice for you – and you'll have the opportunity to customize the home and make it your own!
If you struggled financially for several years, don't assume that you will be locked out of the housing market! Thankfully, you have plenty of options. Many people feel nervous about their past financial records when they start their homebuying journeys, but even if you have been burdened by debt and income insecurity, you can improve your financial situation, get approved for a mortgage, and close on the perfect home. 
Are you on the hunt for a Chicago home? Connect with top real estate agent Debra Dobbs today! Call us today at (312) 307-4909 or complete this form to start your search.
Photo via Pexels
Article by Mary Shannon – SeniorsMeet.org