2016 Farmers' Market Schedule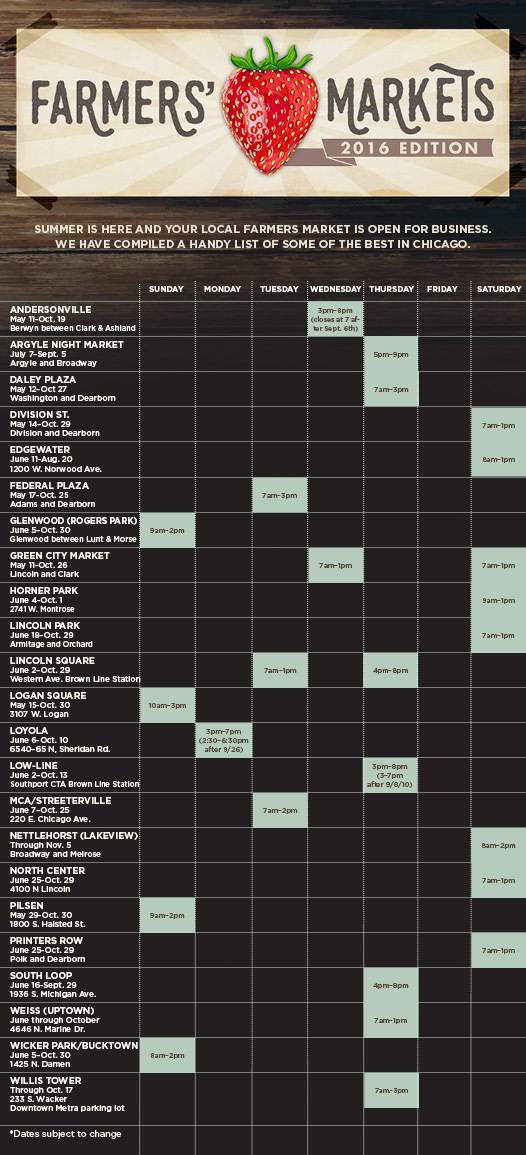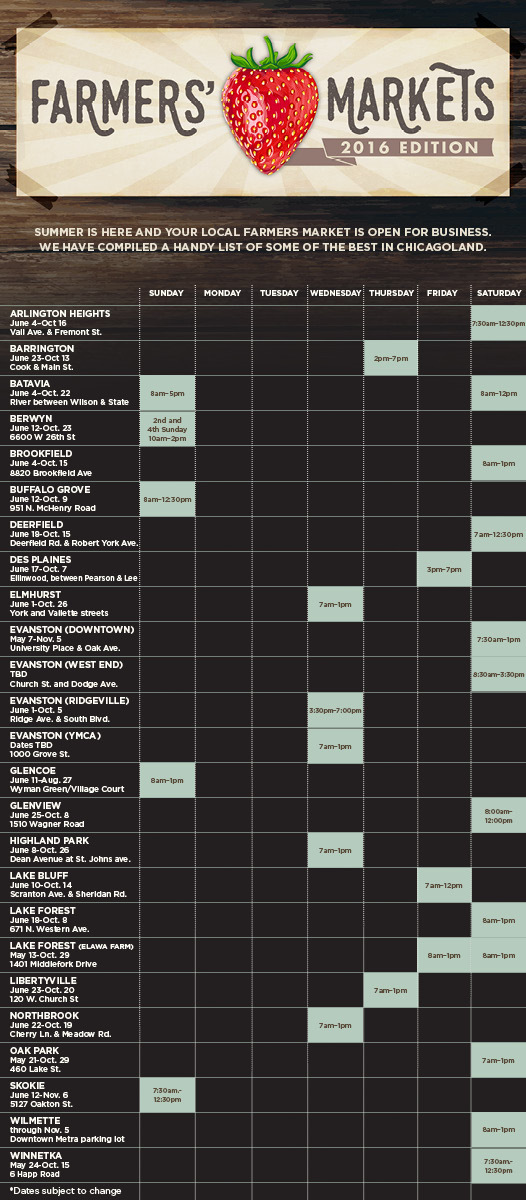 Hot fun in the summertime! Sly and the Family Stone got it spot on. So get your groove on, enjoy Chicago at its finest and visit the super Farmer's Markets to be found in almost every corner of the city… eat, drink and be merry, and support the area's many local farmers.
Tamales in Pilsen, curry and chutney in Andersonville, Long Table pancakes in Horner Park, the list goes on…
Compass and I have compiled ​this​ handy list of the best markets in Chicago. Look forward to hearing from you with your fav farmer's market finds​!​
Debra