10 Tips To Organize Your Closet And Sell Your Home Faster
Congratulations! Your home is officially ready to sell (and we've got a glass of Pinot with your name on it)! You've painted the walls, deep cleaned every surface from top to bottom, and finally cleared all that unnecessary clutter. Even your mother-in-law would be impressed.
But here's one huge to-do you probably haven't thought about yet: Your closet.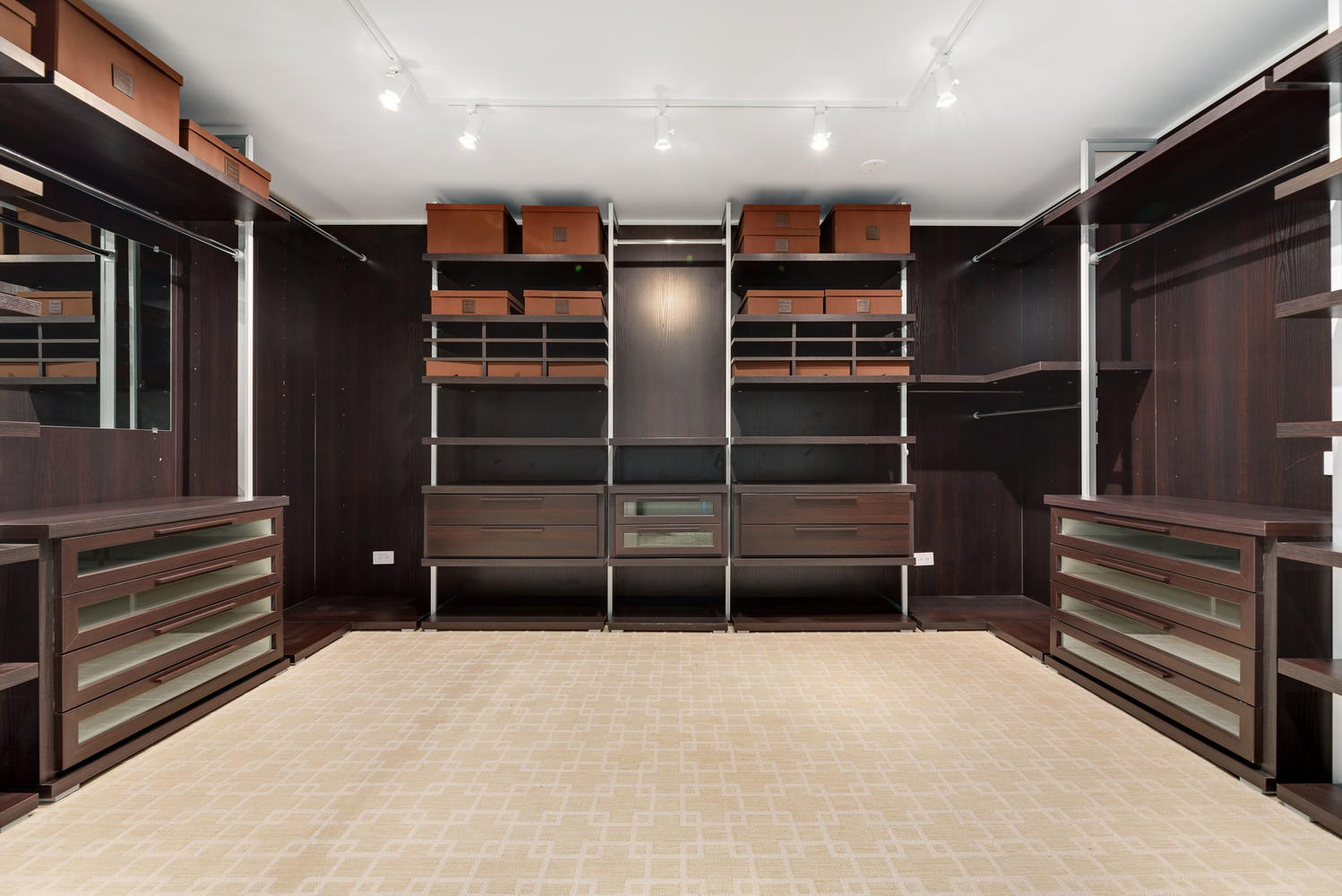 Did you know the quality of the master bedroom closet is one of the most important elements that a homebuyer looks for? Ace the (very simple) skill of closet staging, and you'll not only sell your home faster, but you might also even increase its value.
Plus, by showing potential buyers that you take great care of your closet, they'll believe you put great care into the upkeep of the rest of your home. (Smart investment, right?)
Now, grab that glass of wine, and let's jump in:
1. Create white space
Have you ever found yourself perusing Pinterest, drooling over hundreds of gorgeous closets? One look at your "interiors" board might show you the one thing they all have in common: white space.
White space is an important element of design: think of it as breathing room, empty space used to separate design elements, and group similar ones. Now, this isn't referring to color specifically, rather, a technique that leads to a serene effect.
So how do you do it? Start by clearing away excess items that you haven't worn in the past year or two. Consider donating them to local charities like MyFavoriteOutfit.org, or The Salvation Army. Stash out of season items under the bed, in the garage, or look into a service like Spaceways, who will store your boxes for as little as $5.90 a month, and deliver them back to you on demand.
When you're done with your "deep clean," hanging clothes should have a good 1/2 inch (at least) between hangers, and folded items should not be stacked more than 3 high.
And there you have it — white space!
2. Add a fresh coat of paint
Just like the walls in the rest of your home: a fresh coat of paint does wonders to update your closet. Choose a clean, light, neutral shade (think white, cream, or light grey) that is universally appealing. This doesn't just apply to your walls, but to your closet doors and trim as well.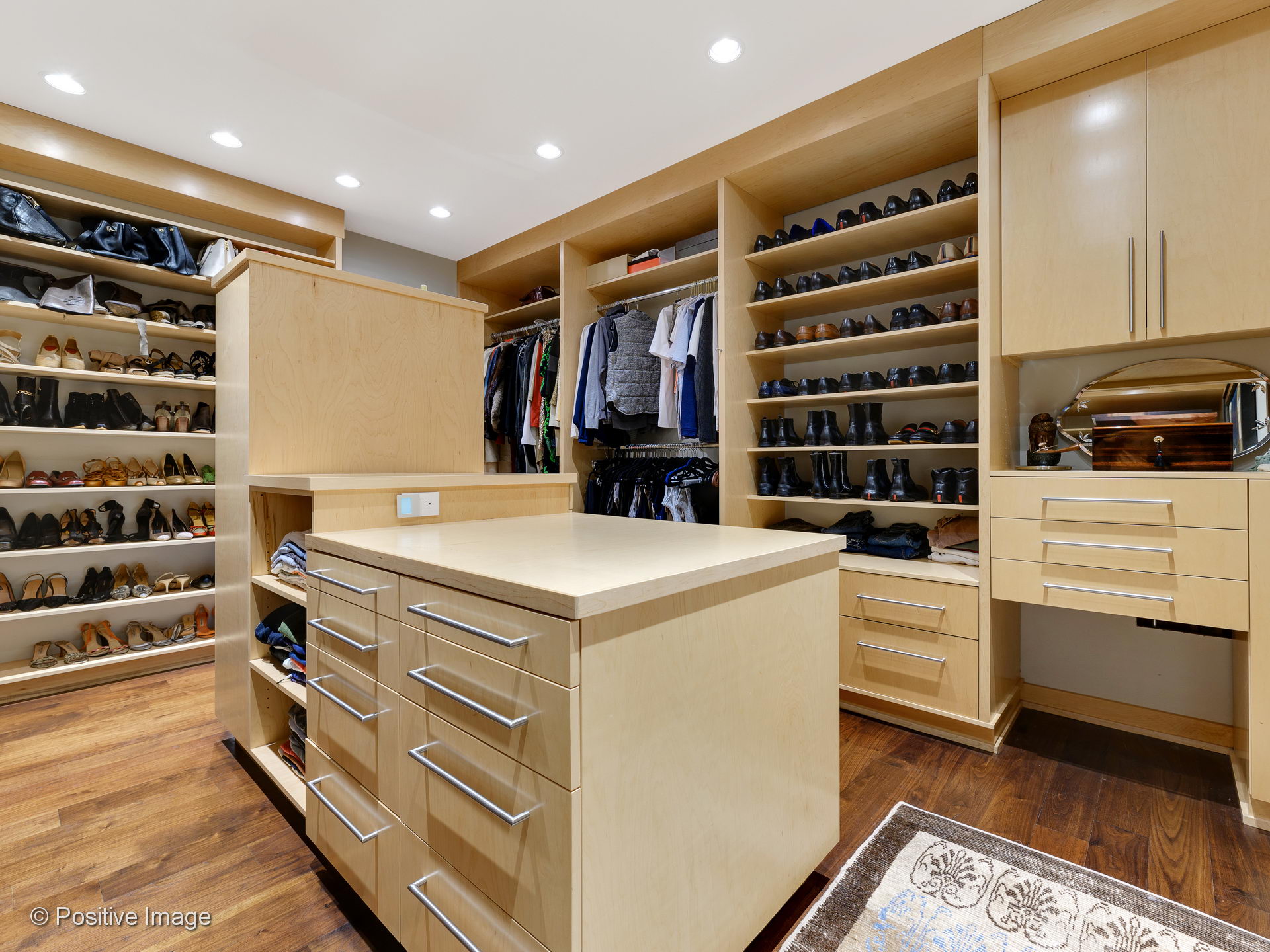 3. Invest in nice hangers
Yes. They are more expensive, but don't worry — you can take them with you when you move! No matter how organized or uncluttered your closet is, it's never going to look put together with dozens of mismatched hangers. Make this easy swap by ordering a few sets on Amazon. Black velvet hangers will prevent slipping and keep all items easily in place, while wooden and chrome hangers give off more of a decorative vibe.
4. Color coordinate
Color coordinating is a fabulous visual effect that will upgrade your closet with very little effort. Group all like-colors together to create a more cohesive look that is easy on the eyes. If you have quite a few clothes to choose from: consider going with a color scheme like black & white, or neutrals, which tend to be more universally liked by all, rather than bright or bold colors, which can be off-putting to some buyers.
5. Remove all dry cleaning bags
Let's be honest, while they keep your clothes looking nice, giant gobs of plastic look anything but. Not to mention, if an item is worth dry-cleaning, it's probably something you want on display! Your husband's custom suit? That gorgeous black dress you wore to the Mercy Gala 6 months ago? Don't hide your closet's best assets. Go ahead, show them off. This leads us to our next point…
6. Put only your nicest items on display
Let's not leave our old college sweatshirts, v-neck undershirts, or workout clothes out for all to see. When you're selecting the items you want to "display," think of it this way: if you wouldn't wear it out to dinner, put it out of sight. This goes for shoes, too!
7. Add decorative touches
Little details add a lot of personality to your closet, an element of a home that is often overlooked when it comes to decor. Hang artwork, fill a shelf with beautiful books, or add a vase of flowers on your vanity.
8. Remove anything too "personal"
(Hint: This goes for the rest of your house, too!) While personal touches are great, avoid making them too personal. Steer clear of family photos or portraits. Photos of people are distracting, making it difficult for potential buyers to imagine it as their home, rather than yours. Take down those cards from Aunt Susan on your bulletin board, high school yearbooks, or business cards sitting on your dresser. You want anyone to be able to walk in and think, "Sigh, I'm home!"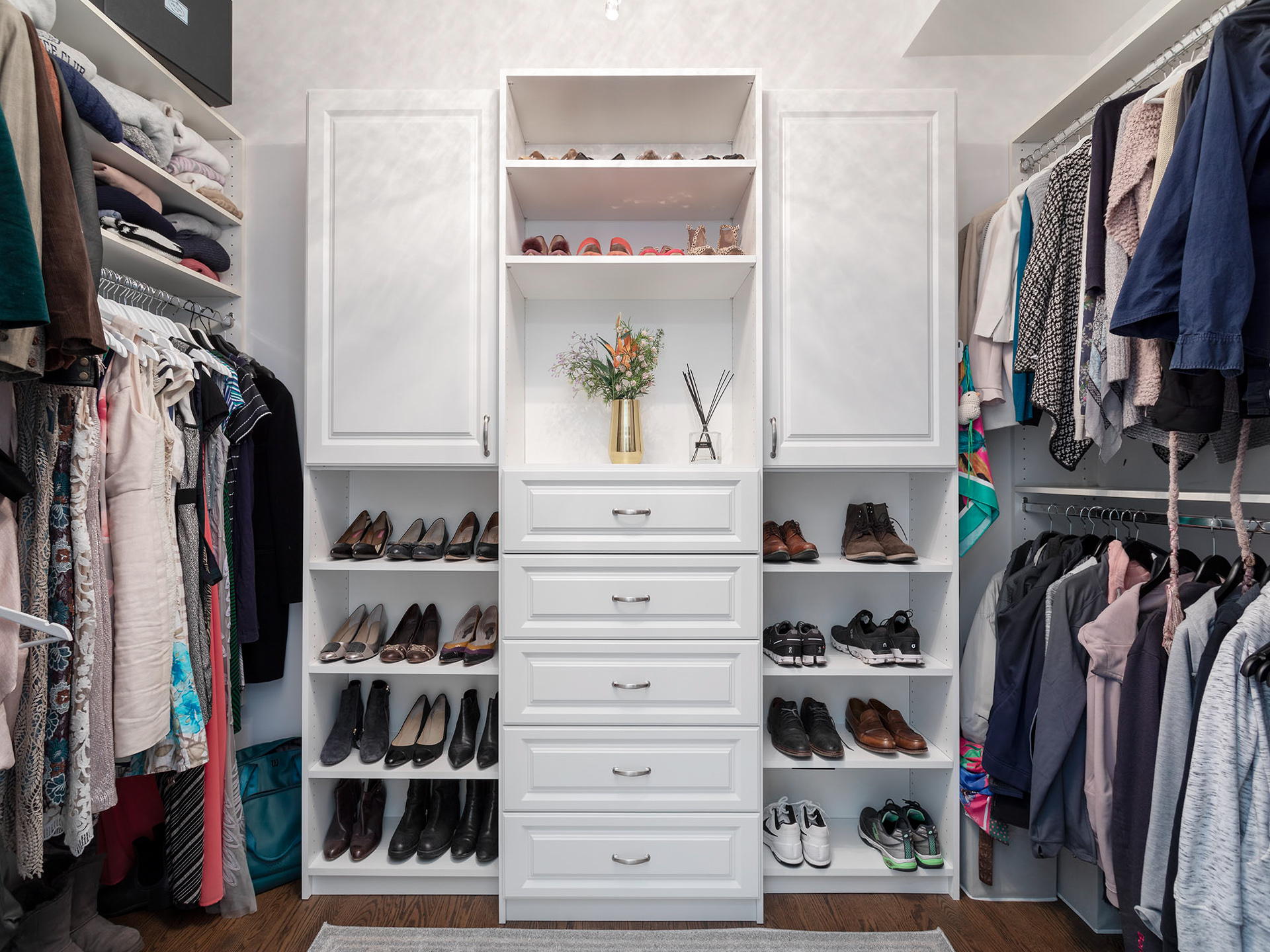 9.  No built-in shelves? Opt for the hanging, canvas version
Yet again, Amazon to the rescue! If you've been relying on those old plastic bins as an alternative to built-in shelving, it's time for an upgrade. Look for storage options that are minimalistic and clean, like these canvas shelves. Remember, don't stuff as many sweaters as you can in them, either. A stack of three is just fine!
10. Use hooks to hang accessories in a dedicated area
Have a thing for handbags and jewelry? Choose a section of your closet wall to display your favorites! This trick eliminates clutter and frees up room in your closet, making it look more spacious. (Plus, you just created gorgeous decor out of nothing!)
You might find that you love your refreshed closet so much, that you'll even implement these tips in your new home!