Looking for a Chicago Buyer's Agent to guide you through the home buying process?
You're certainly in the right spot! Debra has been a Chicago Realtor for over 35 years now. Her true passion is playing matchmaker for clients and homes. In fact, several clients call her "The House Whisperer".
"Debra is an absolute joy to work with; she makes a process that can be overwhelming and frustrating relatively painless…when it came time for us to negotiate it was clear that Debra was our advocate. Debra has a strong intuition and is a great reader of people." HOLLY WISNIEWSKI HAWES

"Debra is the most knowledgeable and thorough broker! She understood our needs and worked tirelessly to find us the perfect home." AMY VIELLIEU

"I have always found Debra to be professional, fair and sensitive to the needs of her clients. She puts her clients' interests and needs first and foremost." ELISSA SCRAFANO

"We never felt rushed to make a decision as Debra would routinely say: 'I want you to get the property that's right for you, and I'll show you as many properties as it takes until you do'." MITCH WALSH

"Debra was professional, knowledgeable and fought to get the deal closed when issues arose. Great job, Debra!" MICHAEL FEINGLASS
HOW TO BUY A HOME IN CHICAGO

Choose An Agent
You want an agent with intimate familiarity with all Chicago neighborhoods, who will listen to your needs and make suggestions that accommodate them.

Get Pre-approved For A Mortgage
One of the services Debra offers to her clients is an introduction to our city's
top mortgage lenders
.

Create A Wish List
Debra will help you to prioritize your wants and needs and narrow down a long list of possible neighborhoods to the one that is a best fit for you.

We Will Find Your Dream Home
Scouting out the perfect properties. As one of Chicago's top agents, Debra has access to many desirable properties before other agents do!

Make An Offer
Debra will help you make an attractive offer which includes more than just the price, that works best for you.

We Negotiate The Best Deal
Debra is known as being a fierce advocate of her clients to negotiate the best deal terms possible.

From Contract To Closing
Debra will guide you through the entire process, and will go above and beyond to make sure you're comfortable and in-the-know at every turn.

Closing
With hundreds of closing under her belt Debra has the experienced to see tough closing through and easy closing made easier.

After You Buy
You can always contact Debra to ask any question or get her advice, and she will set you up with vendors and even suggestions on great shops and restaurants. Check out
Debra's Little Black Book!
Experience matters
Dobbs has closed more than $270 million in transactions in the past 10 years, and has helped hundreds of clients buying their dream homes. She holds a 5 star rating on Google, Zillow and @properties reviews, and is also recognized by her peers – she has received the Five Star Real Estate Agent Award each of the past 10 years, granted to a select group of agents rated highest in overall satisfaction by clients, peers, and industry experts.Throughout her career, Debra has consistently ranked in the top 1 percent of realtors in Chicago, as well as ranked one of America's Top 50 Real Estate Agents.

$

53654410

Closed sales in 2018

41

New Clients who found Debra online

35

Number of years in the business
About @properties
There are many perks to working with an agent that belongs to a well-respected brokerage firm, such as
@Properties
, the #1 brokerage firm in Chicago! I have a lot more resources at my disposal, including insider information on not yet listed properties; a large selection of inventory to show before the places hit the full market and a trusted network of support staff and peers to make certain the home buying process is as smooth as it can be to get you to the closing table. Dobbs has been a broker with @properties since 2014. @properties is the #1 real estate company in the city of Chicago, the No. 1 independent residential brokerage firm in Illinois and one of the top 20 residential brokerage firms in America. Debra was named the #1 individual agent with @ properties for 2018 and the 3rd year in a row she has been awarded this top honor.
Debra has been a Chicago Realtor for over 35 years.
Debra's true passion is playing matchmaker for clients and homes, several clients call her "The House Whisperer".
Debra is an expert on Chicago 77 Neighbourhoods.
Debra knows about homes yet to hit the market.
Debra has been TOP realtor for many years and holds numerous awards and recognitions.
Over her career, Debra has seen thousands of Chicago homes. She knows the best!
Debra strives to build relationships with her clients based on trust, integrity and confidence, taking the time to truly understand the needs and wants of her clients.
Where do you want to live?
Browse through the most popular Chicago neighborhoods. If you have any question about the best neighborhood to raise family, the best place to be close to nature or a spot that is upcoming "it", talk to Debra. She has lived in the city of Chicago all her life, and has seen hundreds of houses and condos. Debra loves the city and knows it through and through.
How can Debra help you buying a home?
Defender of

your

Interests
Debra is known as a fierce fighter for her client's interest. She will ensure you buy for the best price and that the terms are structured to fit your wants and needs.
Neighborhood Specialist
There are so many amazing streets and neighborhoods in Chicago that might be just the perfect place for you to live in. Let Debra be your guide!
Integrity & Professionalism
Debra is proud to hold 5 star ratings from her clients, accolades for professionalism from her peers, and adheres to highest standards of ethics and integrity.
Deep Knowledge of the Market
Be it either the average price points or neighborhood school ratings, Debra knows the market and the city, and can help you make well informed decisions.
Helping Hand
Top buyer's agent isn't involved just with writing the contract. Debra and her team will be your guides in the entire process, and help you with any obstacle that might fall into your way.
Legalities
With assistance of top lawyers and under the umbrella of #1 Chicago brokerage, Debra can professionally handle all legal aspects of the purchase.
Negotiations
35 years of experience in negotiating the toughest deals mean that Debra is well equipped to handle any situation that might arise putting the deal together.
Paperwork and Administration
Debra and her team follow a 168 step checklist of every step of the way to make sure no detail is overlooked. Most of Debra's office is run digitally, which means the process is efficient, and fast.
Valuable Contacts
Whether you need a home inspector, a great mortgage broker, a mover, someone to walk your dog or want to know about the best restaurant in your new neighborhood, Debra will share all her contacts with you. Ask for her Little Black Book!
Stay in Touch
Debra stays in touch with her clients. Get informed about important tax information, invitations to appreciation events and more. Debra strives to create long-term relationship with ther clients and many turn into her friends.
In good hands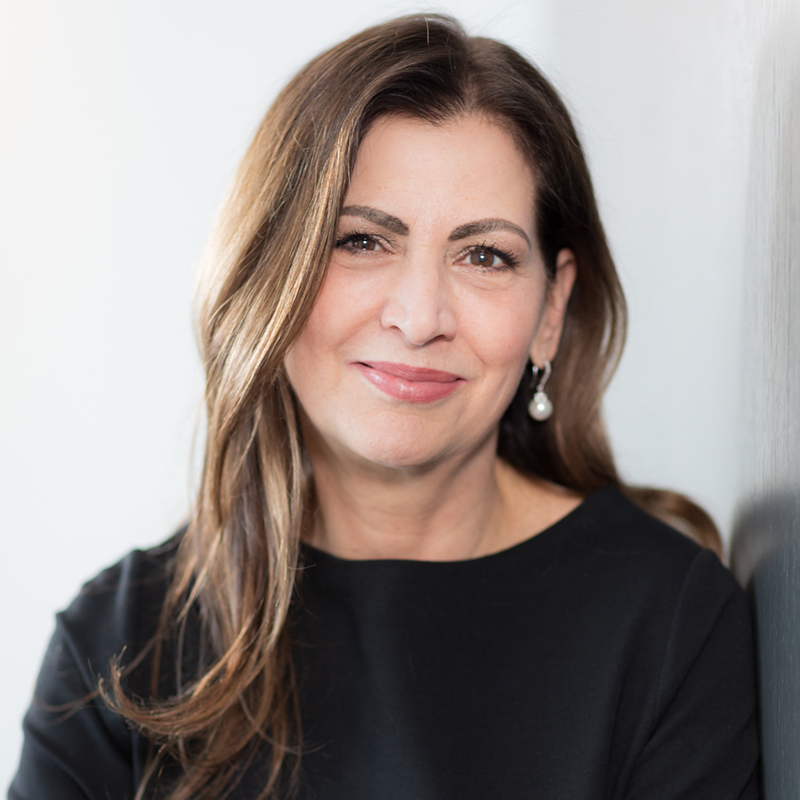 Buying a home might easily be one of the most important and most expensive endeavors of your life, but who says the experience must be painful, confusing and dull? With Debra as your guide, you are in hands of a pro who has been through this hundred of times. Debra can foresee obstacles before they even happen, and make sure they are prevented. She is fun to work with, is happy to answer ANY question at any time. Debra loves to work with first time home buyers.
What people are saying about working with Debra?
Do you have to pay for the buyer's agent?
No! The great news about buying a home in Chicago is that you don't pay your buyer agent's fee. The seller pays their agent and the seller's agent offers a buyer's agent a portion of that commission.
Ready to talk?
To ask any question about he buying process or to discuss the current market, call Debra at
(312) 307-4909
or
contact her online
. Your dream home is just a few steps away!